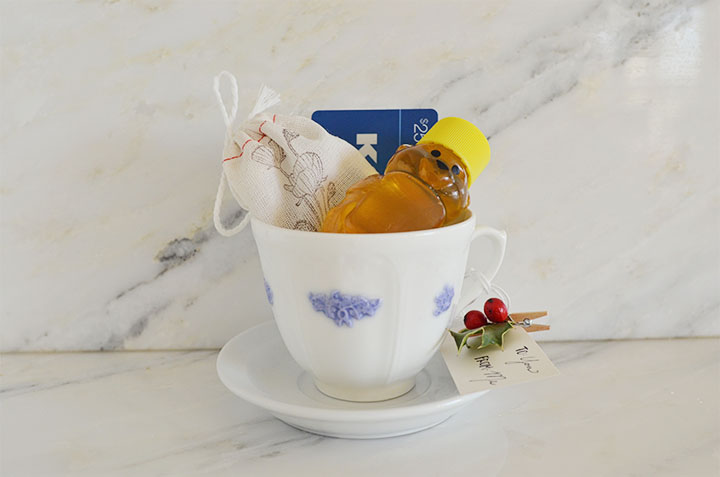 Christmas Lists…
They excite us and they stress us out.  Gift giving has become expected instead of spontaneous.  How do we simplify our gift giving at Christmas but still show our love and thoughtfulness to friends and family?
Gift cards are one answer.  It's so convenient to be able to go grocery shopping and grab a gift card at the same time.  I walked into Ralphs this week and couldn't believe the stores that now offer gift cards right inside a grocery store.  I got one for Target right then and there at Ralphs.  BAM.  So easy, right?
Whether you make your entire gift by hand or purchase it from the store, it's always nice to have a thoughtful touch to your gift or gift card. Here are some of my favorite ways to bring a personal touch to gifts:
Live greenery brings the feeling of freshness and relaxation that can be found for FREE from your yard, someone else's, or purchased from a store.
Create handmade tags using supplies from home.  Old book pages, maps, old postcards, or vintage wrapping paper can be salvaged from your craft closet or even someone else's!
Include an item that is either your favorite, their favorite, or just something that recalls a memory or joke between the two of you.
Gather items that create an experience or tell a story.  This tea-cup, tea, local honey, and gift card communicate a relaxing afternoon for a friend, loved one, or just a Mom you know who needs a BREAK! It shows care and attentiveness.  Why not throw in some babysitting which will cost you only your time.  Perfect for any budget, people! ;)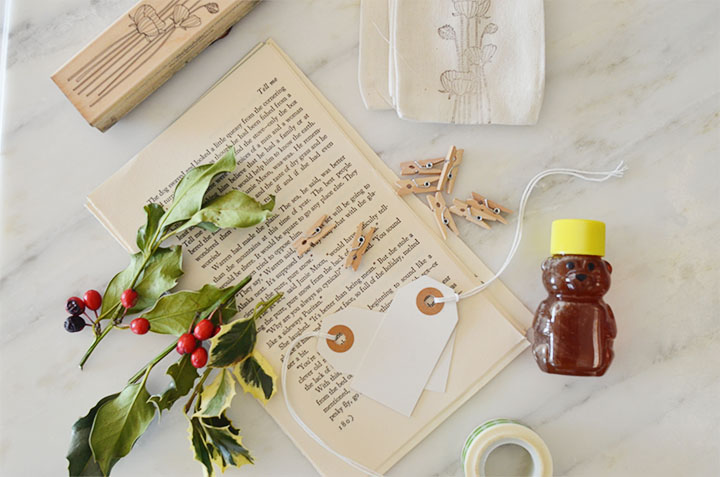 For the tags in this post, I used plain tags found here or use some more fun colored ones from We Love Citrus here. I attached greenery using mini-clothespins from We Love Citrus found here.
For the honey bears, I added my own favorite local honey from Mikolich into the CUTEST mini honey bear containers you can find here.  I can't even stand how cute they are!
For the tea, I added my favorite local decaf Earl Grey tea into plain cloth bags you can find here.  I stamped them with a fabric-safe ink.  Cute, right?
For the final and biggest touch, I added a gift card that I got from Ralphs to the tea-cup.  You can find so many great gift cards at Ralphs. Some of my go-tos are iTunes, REI, and Target.   The gift cards are so convenient you can just walk right into Ralphs instead of stopping by that individual store.    All of the small items pictured make that gift card so much for meaningful, don't you think?!
For more gift ideas to go with your gift cards, go to Ralph's Pinterest board here.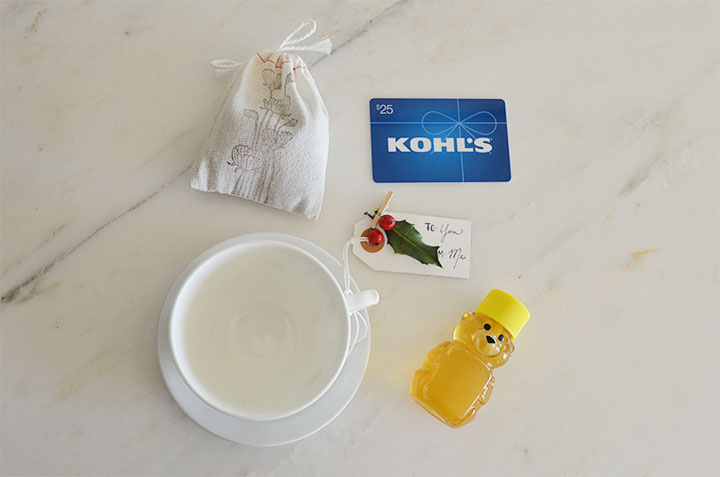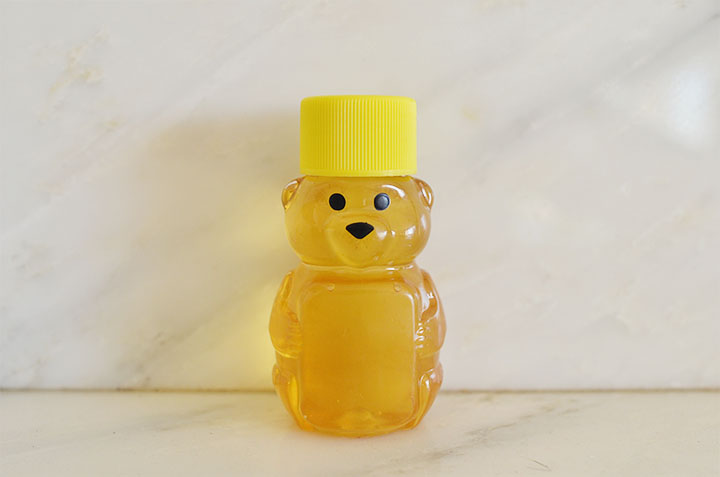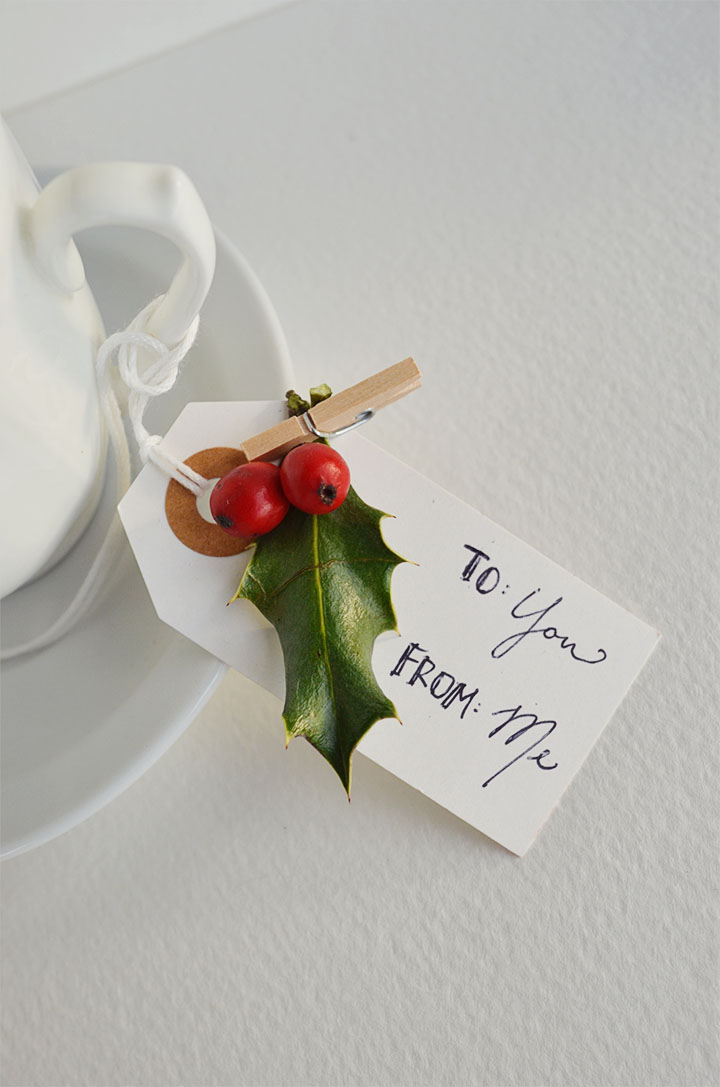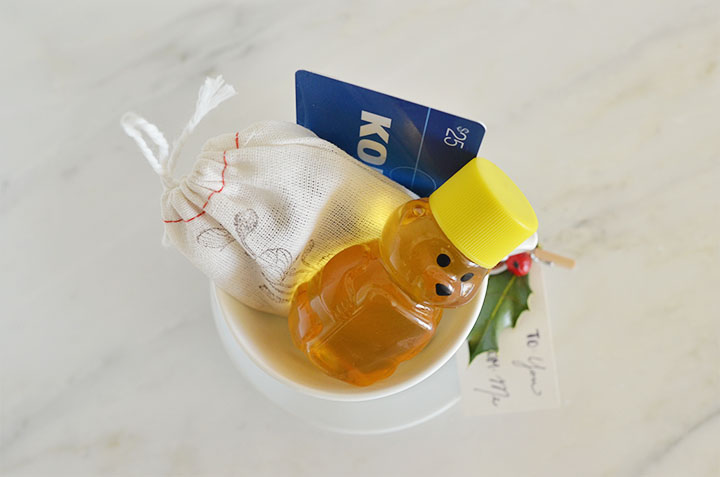 Click below to follow us on:
F a c e b o o k  //  T w i t t e r  //  P i n t e r e s t  //  I n s t a g r a m  //  E m a i l
For writing this post, I received compensation.  However, the opinions expressed are my own and I was totally thrilled to write it and share my ideas and thoughts on how to make your holiday easier.