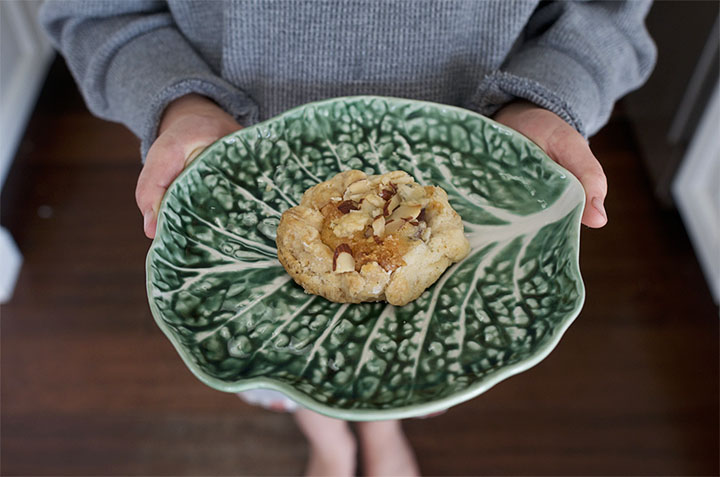 San Diego Friends!!!
I am so excited that my friend Christina is offering homemade holiday pies.  She is an amazing chef/baker whom I had the pleasure of meeting at a local Suzie's farm event a few years ago.  Christina made the most amazing strawberry rhubarb bars for the MIHO food truck and after I tried one, I knew we had to be friends.  Last weekend I got to sample her new creations at a "pie stop-by" she hosted at her cute house in Golden Hill.
Now, she's offering homemade pies for YOUR holidays tables as well!  Get your order in now for Thanksgiving, holiday parties, Christmas Dinner or New Years!  I'm placing an order myself because even though I like to bake, there are so many people around my house during the holidays, I KNOW I'll need more.
Plus…HOMEMADE, people!  Can't beat that!
Christina's 2013 Holiday Pies:
(email her at
chinitas.pies@gmail.com to order NOW)
Black Sesame Kabocha Pie (MY FAVE!!!)
Japanese pumpkin pastry cream over a black sesame graham crust, topped with whipped cream.
9″pie for 20
2″pie for 1.5
Hidden Rose Apple Galette with Pepita Crumble
Cinnamon spice apples inside an all butter pastry, topped with a pumpkin seed crumble.
9″ for 25
2″ for 2
Smaller 2″ hand pie shown above.
Some photos from Christina of the "hidden rose" apples used in the Apple Galettes and some mini Black Sesame Kabocha Pies amongst some other galettes: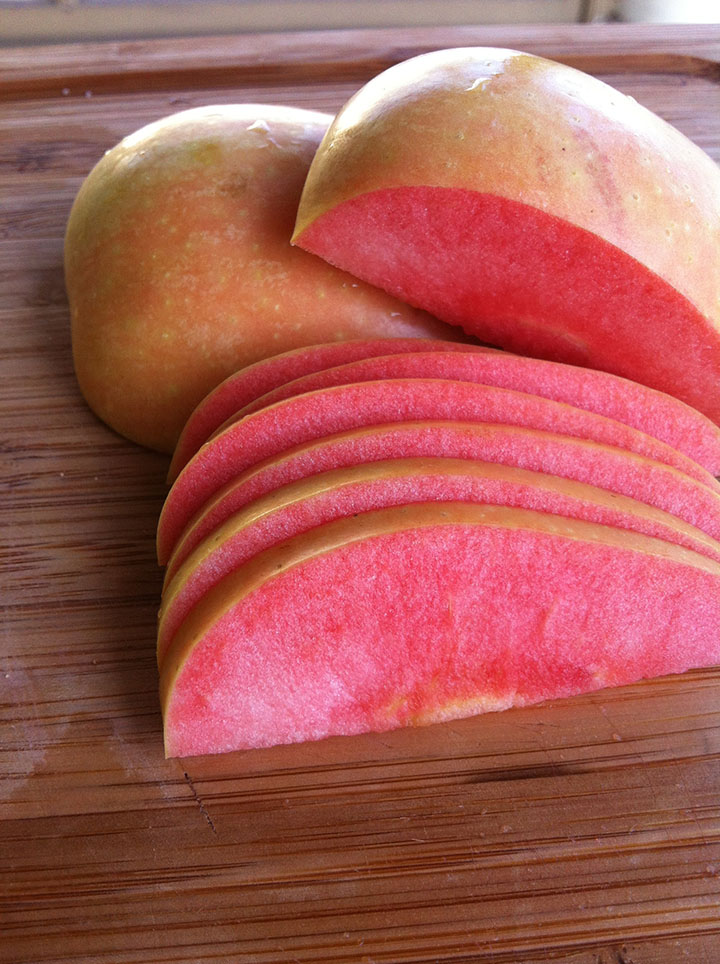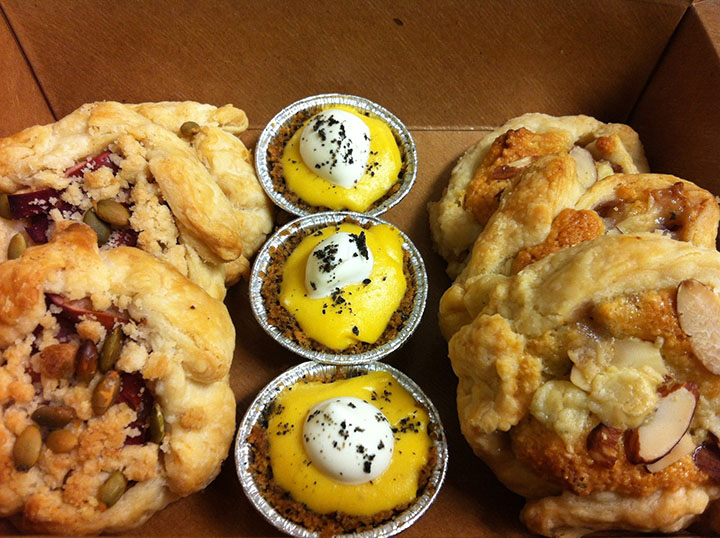 Which one looks the best to you?
Email her at chinitas.pies@gmail.com to order!!!