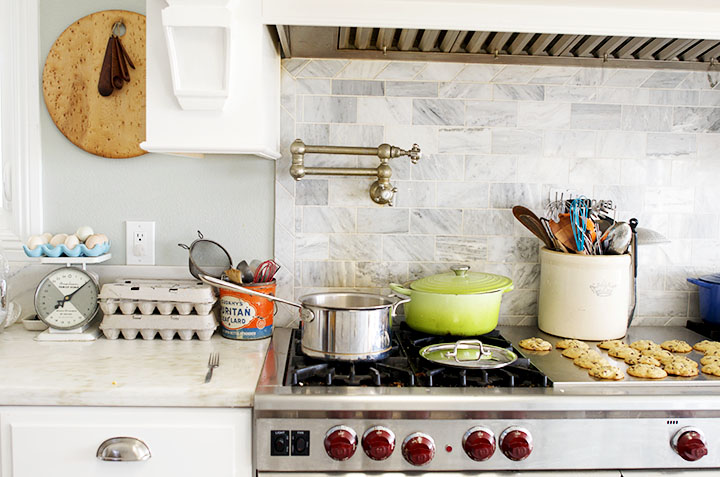 Chicken pot pie is one of my most favorite foods.  I have yet to hear someone say they don't love flaky, buttery crust that leaks creamy sauce, chicken, and veggies when cut into.  I could eat it every week, but especially when I need some comfort food.  This post isn't about me and my pot pie obsession though, it's about bringing a little comfort and warmth to the new moms in our lives.
The sigh of relief that follows a new mom receiving a home-cooked meal is to be cherished.  It's a privilege to come along side our friends and neighbors, with joy, as they begin their new life.  After almost 10 months of preparing, waiting, and hardly sleeping with a giant belly, their special day finally arrives.  The child is here.  For many, the days of giving birth never come and YET they experience the uncomfortable "pregnancy" of tears, paperwork, waiting, more paperwork, hope, and more tears.  They too have waited.  Finally, their day arrives.  The child is here.  Children come into our homes in many different ways.  What a joy to share with these families, the gift of food, as they greet their new children.
Below is the quicker version of this recipe, using phyllo dough instead of a homemade crust.  To make this faster, I like to have a jar of pot pie filling in the freezer ready to go with chicken, potatoes, carrots, peas, and onions  that have already been steamed and seasoned.  Then, I just have to defrost the jar and the phyllo dough, then make the sauce.
 Chicken Pot Pie
For the filling:
1 cup cooked chicken, chopped (rotisserie chicken is fine)
1/2 cup carrots, chopped
1/4 cup pearl onions, leave whole
1/2 cup fingerling or red potatoes, chopped
1 cup fresh mushrooms, sliced (cremini preferred)
1/2 cup peas
sachet with thyme, whole peppercorns, and
For the sauce:
3 Tablespoons butter
3 Tablespoons flour
3 cups almond milk
1/4 cup chives, finely chopped
salt & pepper