Kids love pizza.  This is no secret.  What kids love more than pizza is their own personal pizza.   They can have something and make it all theirs.  You can learn a lot about a kid by what they put on their pizza.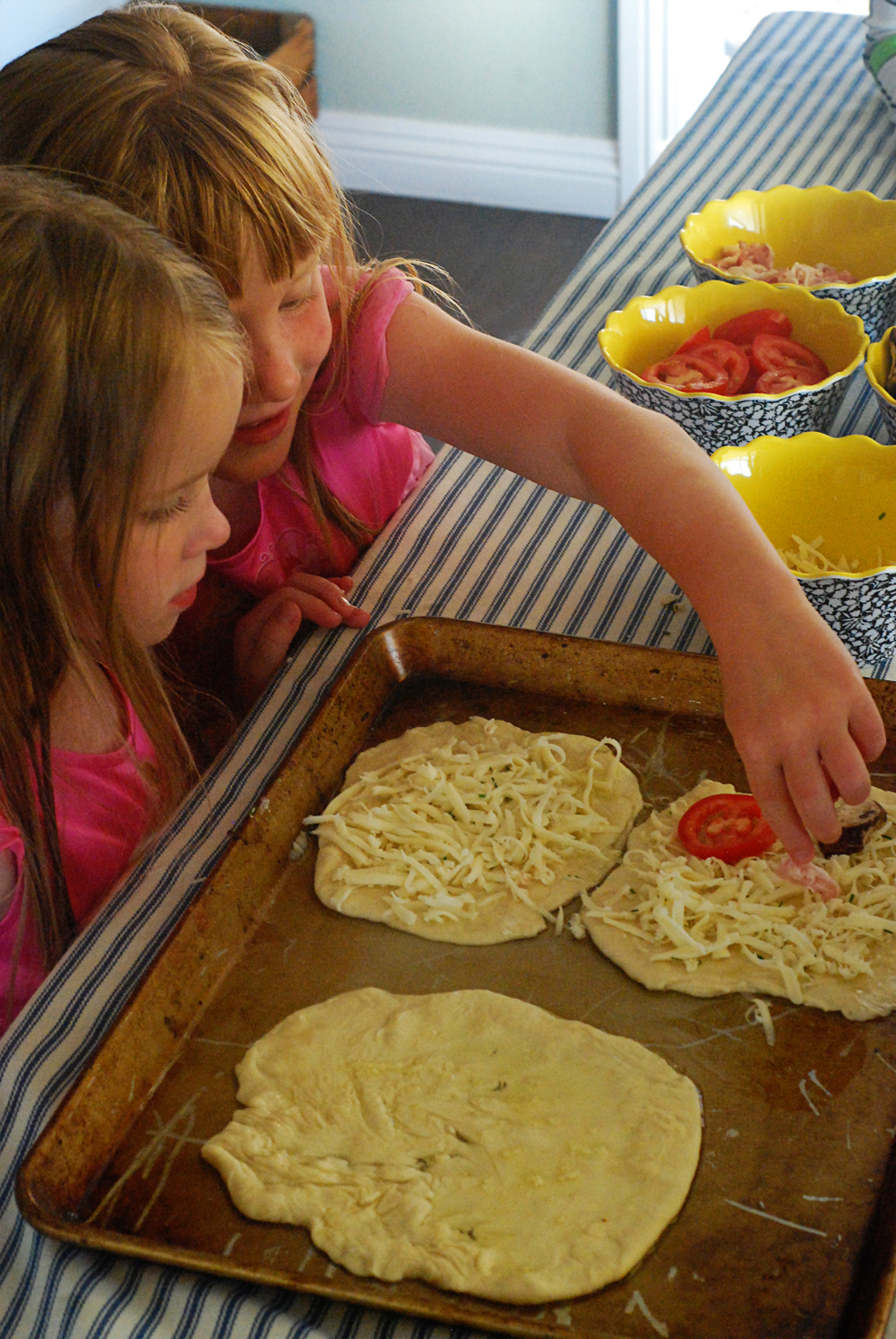 2-year-old fingers can't resist poking dough.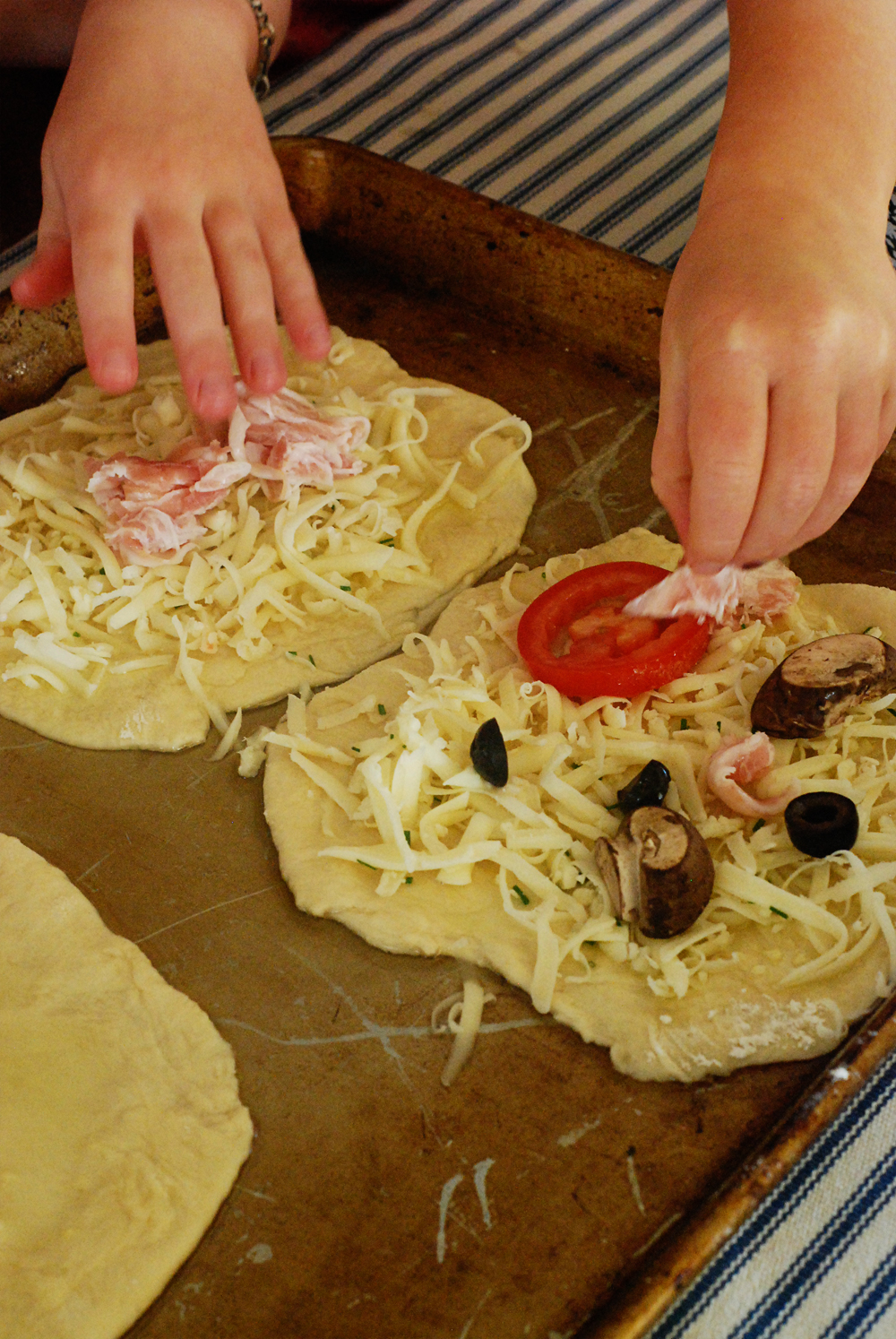 In my experience, when kids touch and help make their food (and grow it!), they are more likely to eat it.  I also think it helps them form good habits of cooking, which will hopefully stay with them when they need to feed themselves.
Our go-to toppings:
mushrooms
bacon/proscuitto
tomatoes
red onions
leeks
corn
grilled chicken
olives
sausage
avocado
roasted garlic
I've mentioned before that I'm not a tomato sauce fan, but i think the garlic with olive oil brings this one home for the team.
Pizza Dough:
Use Alton Brown's recipe found here.  I like it because everything is in the bowl at the same time which is easy enough for everyone.  I use 1/2 T salt instead of the full T.   You can get away with letting it rise for a few hours or try it the full amount of time he states if you want the best results.  I make it an hour before….all.the.time.