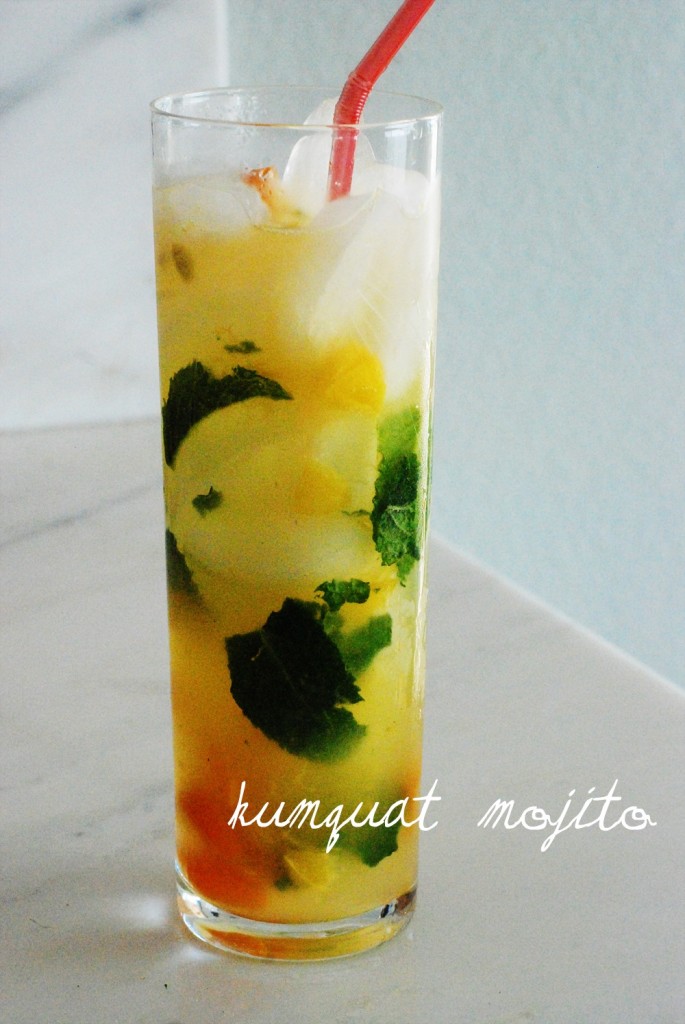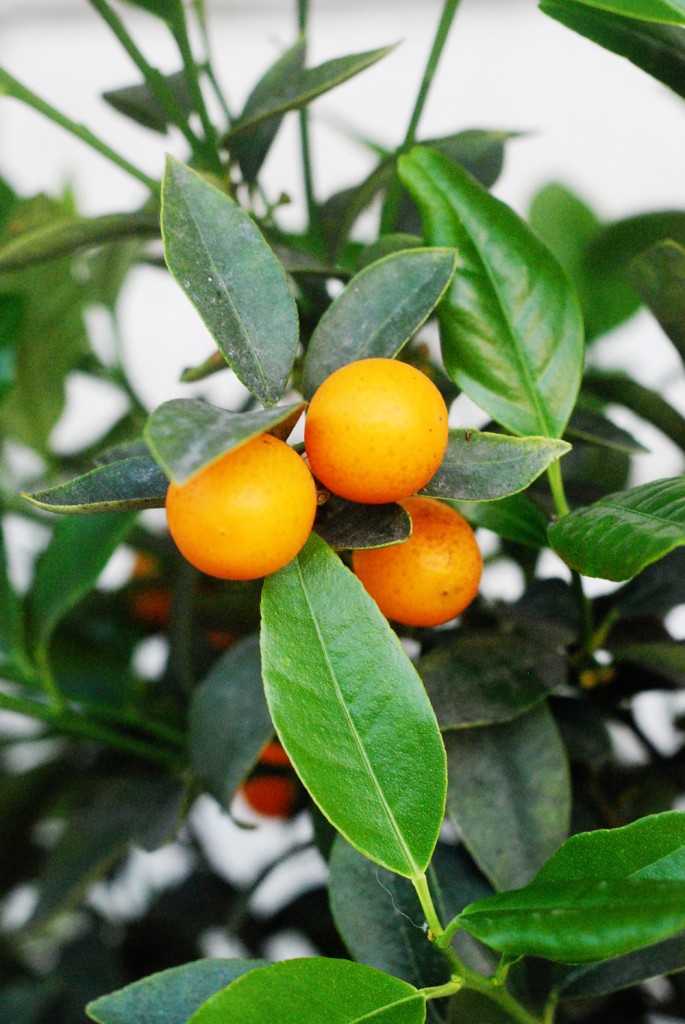 One of 4 kumquat trees we enjoy.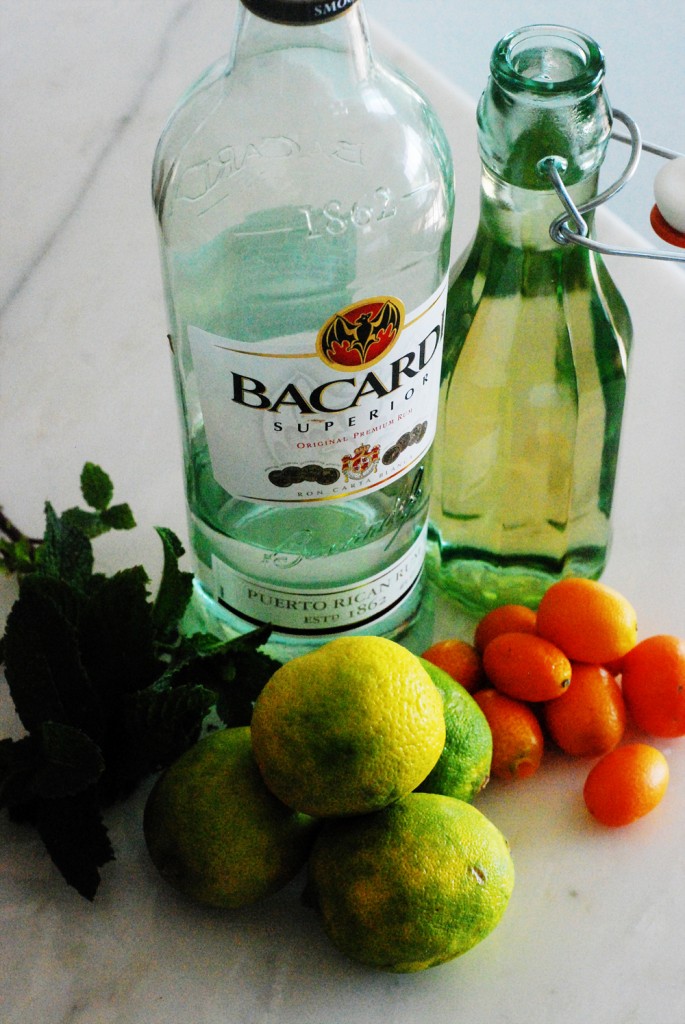 Kumquat Mojito
3 kumquats, halved
1 sprig of mint, leaves only
1 oz lime juice
2 oz rum
2 oz simple syrup (1/1 ratio sugar to water, dissolved)
ice, to fill the shaker
Muddle kumquats and mint in shaker.
Add juice, rum, syrup, and ice.
Shake vigorously.
Poor everything into a Collins glass (as pictured), add straw, and enjoy!
Kid's kumquat mixer
omit rum
press oranges instead of kumquats if it's too bitter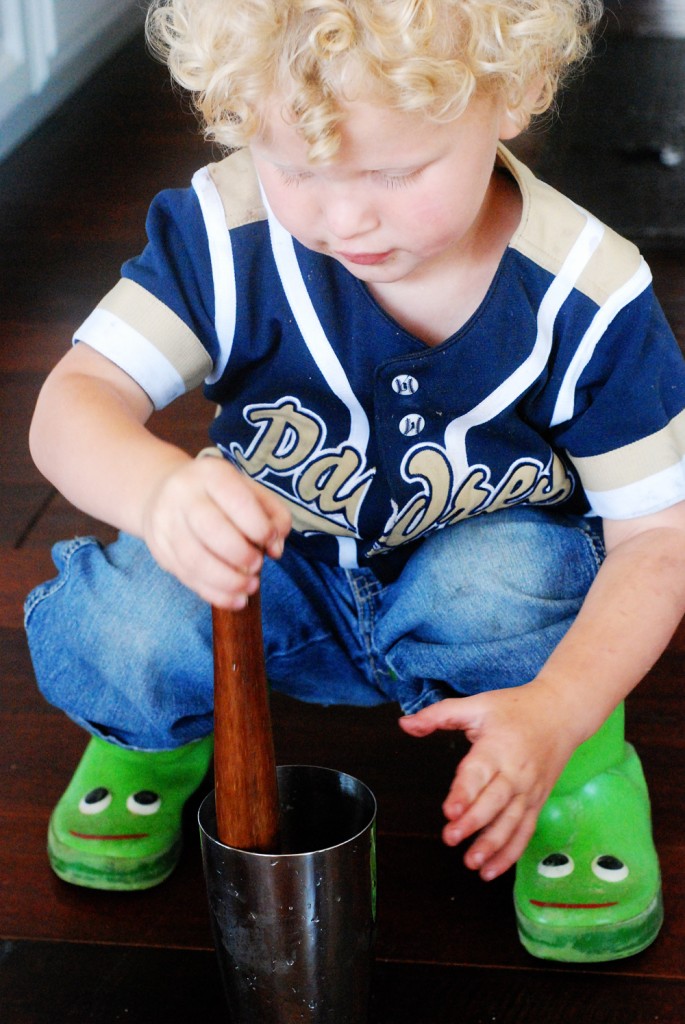 Kids love to muddle or is it meddle?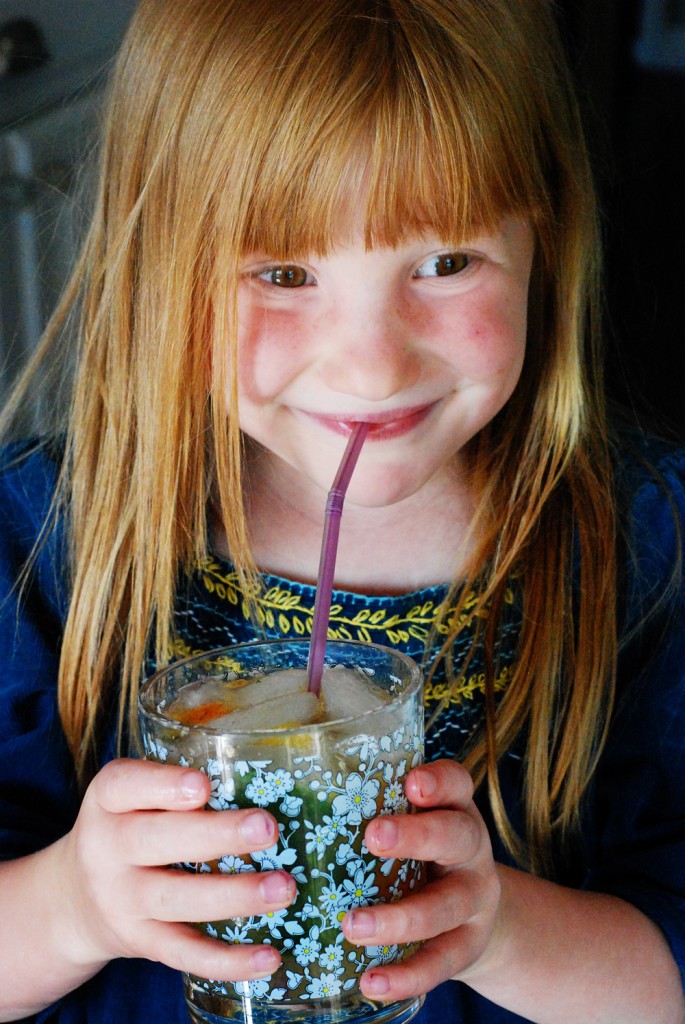 Kid's samsuta orange version.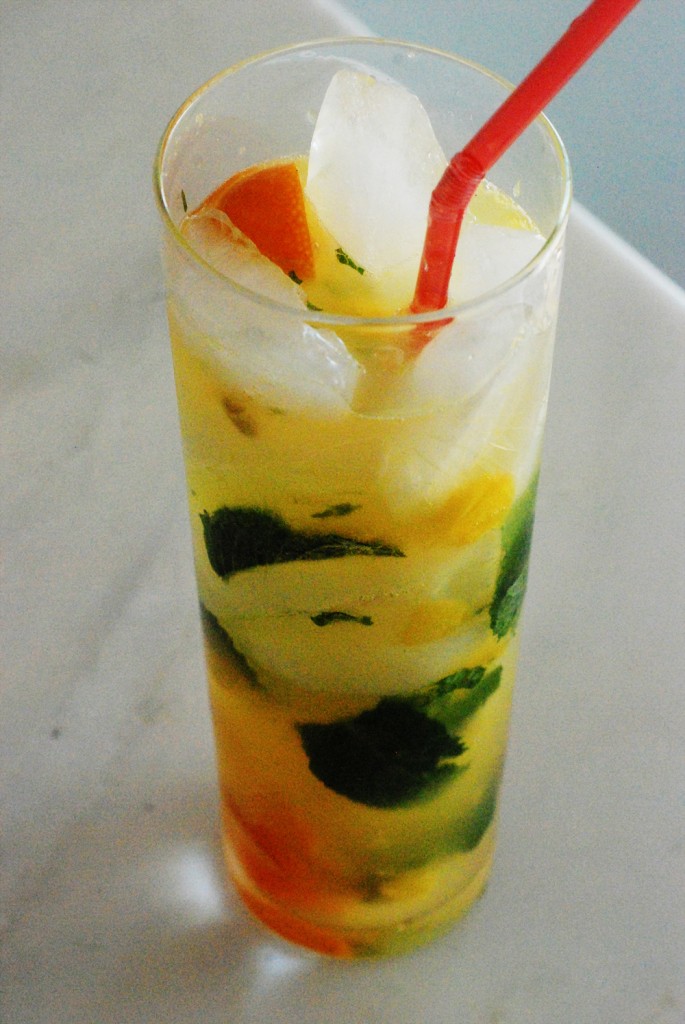 Cheers to another day of life!  Who can't toast to that?