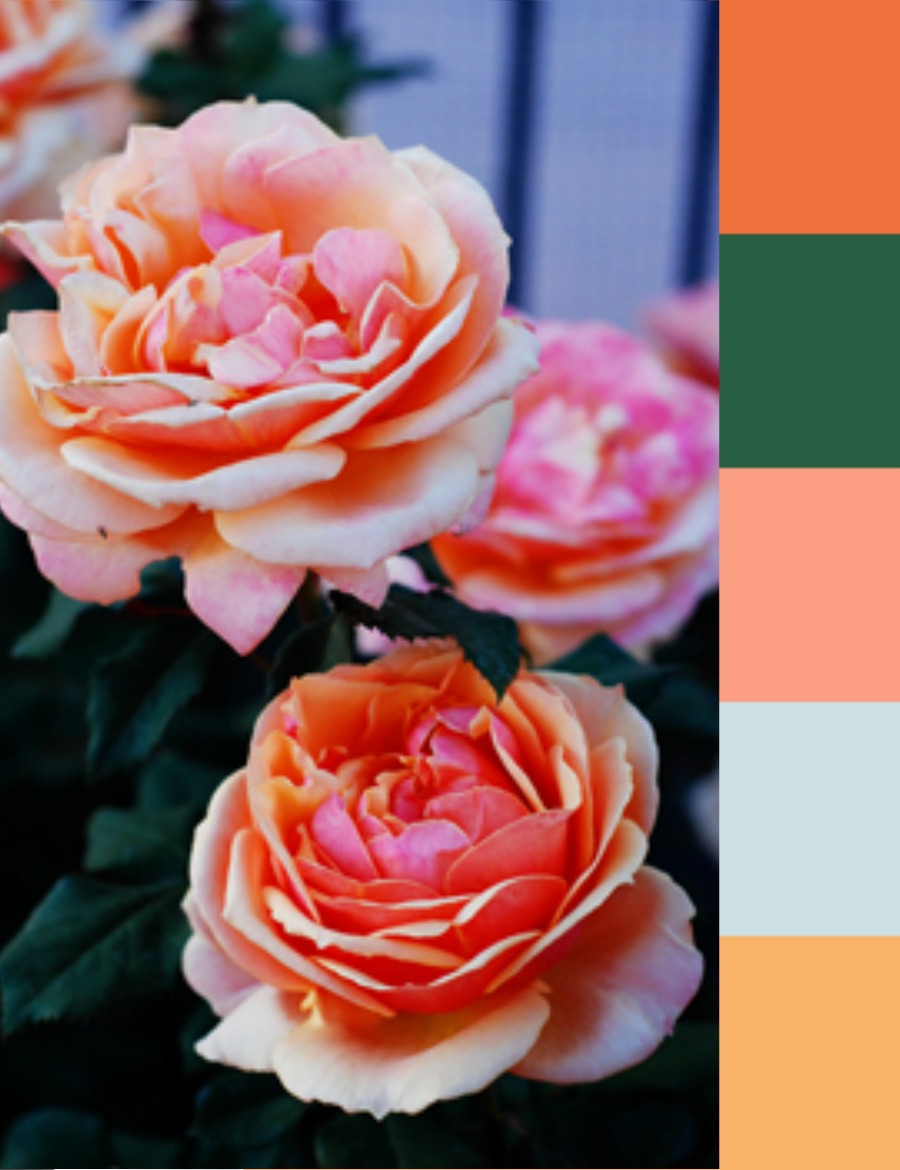 I have been very inspired by the color palettes floating around the blogs right now.  I have figured out a few websites over the last few months  that allow you to make them but,  ultimately, I would have to pay $ to upgrade to the right adobe program or similar program.  Since I didn't pay the extra smackers, I just made my own.  I don't have the fancy color hash marks on it but you get the idea.  Each photo or even just things you look at out your window will jump out to a person in different ways.  These colors are simply the ones that jumped out at me when I took this picture of my roses.  Aren't they lovely?
I did find one site which has a cute little community, which is called Colour Lovers.  Colors or Colours, to borrow from the British and French, have always been something I love to play around with and this is the perfect place to do it.
Design Seeds is another for great color eye candy.  Just.plain.loveliness.
Now for some other pictures of my flowers.  I can't get enough of this color!