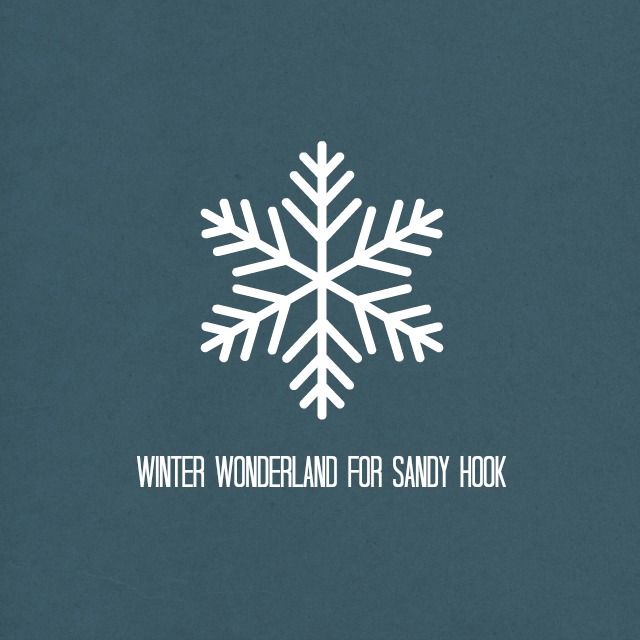 We've sent prayers.  We've sent money.  We've sent letters.
My friend Rachael from Imagine Gnats came up with a project:
ABCs of Love: 26 Ways to Pass it On
"…a project to encourage all of us to find simple ways to share our love within our own communities and families. there is so much that we cannot control in this crazy world, but i know that we can absolutely find time and ways to show those around us that we care."  Someone noticed that their were 26 people that were killed, matching with the same number of letters in the alphabet.  This project symbolizes the love we can choose to share in the names of those whose lives were cut short that day.
So, P is for…
Paper Snowflakes!
I was so excited when I saw that there was something more that we can do to help those who are grieving following the elementary school shooting in Connecticut.
The Parent Teacher Student Association (PTSA) of Connecticut has come up with this fabulous idea to welcome back the students to their school in January.  They are going to create a Winter Wonderland in the classrooms!
Few of us can imagine what these remaining children will have to deal with the rest of their lives.  The idea of returning to their school building will probably create some horrible memories for them.  Let's help make their first day back to Sandy hook as joyful as possible.
May God continue to hold Sandy Hook in his arms and let them know he is close!
"The eyes of the Lord are toward the righteous
    and his ears toward their cry.
The face of the Lord is against those who do evil,
    to cut off the memory of them from the earth.
When the righteous cry for help, the Lord hears
    and delivers them out of all their troubles.
 The Lord is near to the brokenhearted
    and saves the crushed in spirit."
Psalm 34:15-18
Send the snowflakes to:
Connecticut PTSA
60 Connolly Parkway, Building 12, Suite 103
Hamden, CT 06514
by January 12, 2013.
Funds are being received at this address:
Connecticut PTSA
60 Connolly Parkway, Building 12, Suite 103
Hamden, CT 06514
Original post on the PTSA website found here.