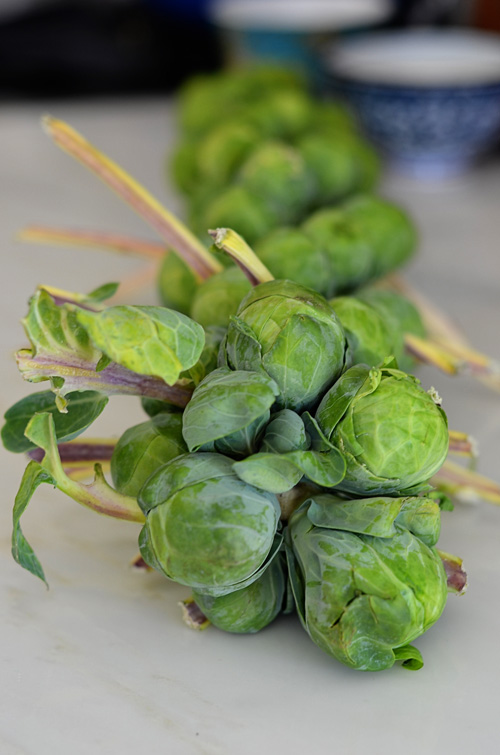 Aren't they just beautiful?  I have to say I love to take pictures of vegetables.  It's weird I know, but I love that this color isn't fake or added.  It's just right there…the way God made it.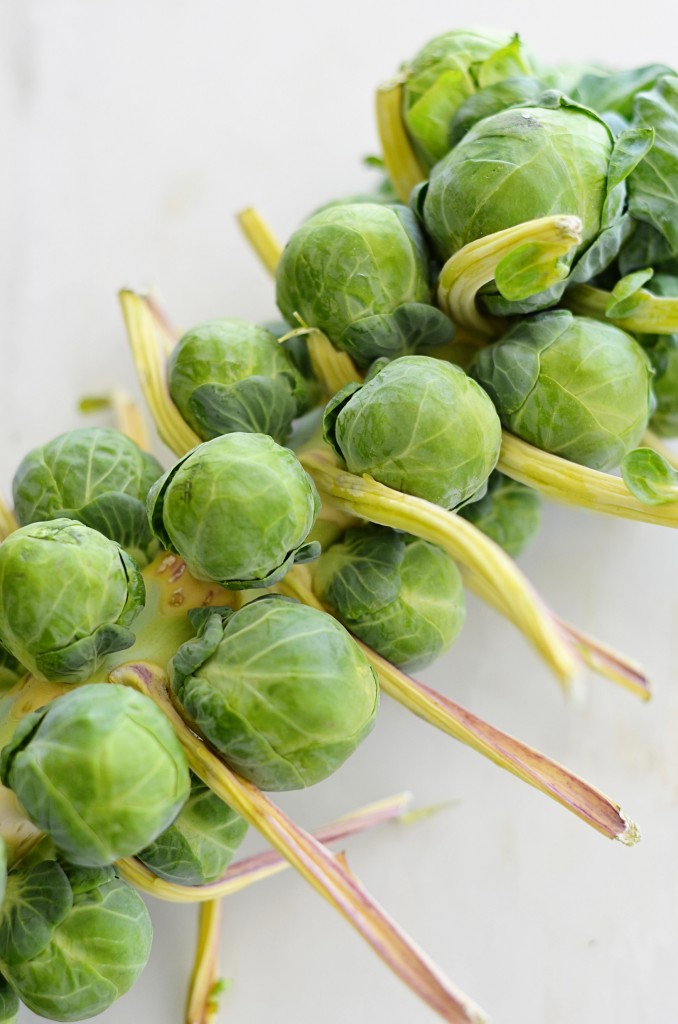 Radiant as they are, these fellas come with a power-punch of bitterness.  Don't worry though, the fat from the bacon and the sweetness from the apples cuts right through the bitterness.  Then, they become awesome.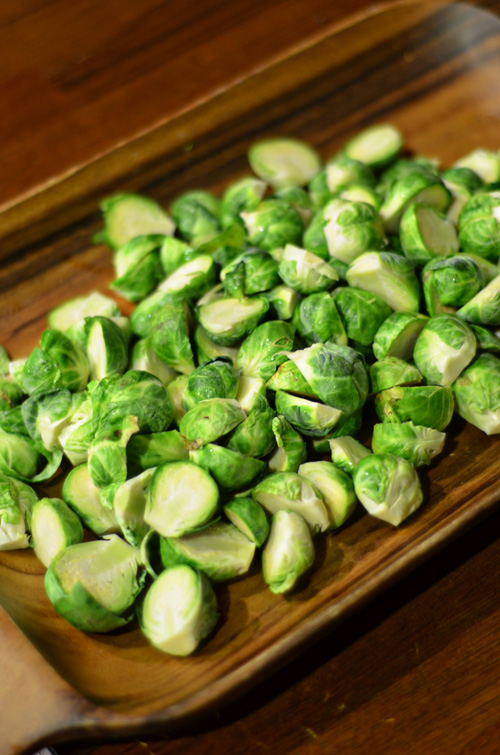 The only thing to note about brussels' is to cut them lengthwise from the "stem" down.  This keeps all of the leaves from falling off the brussel unit.  They like to stick together, these guys.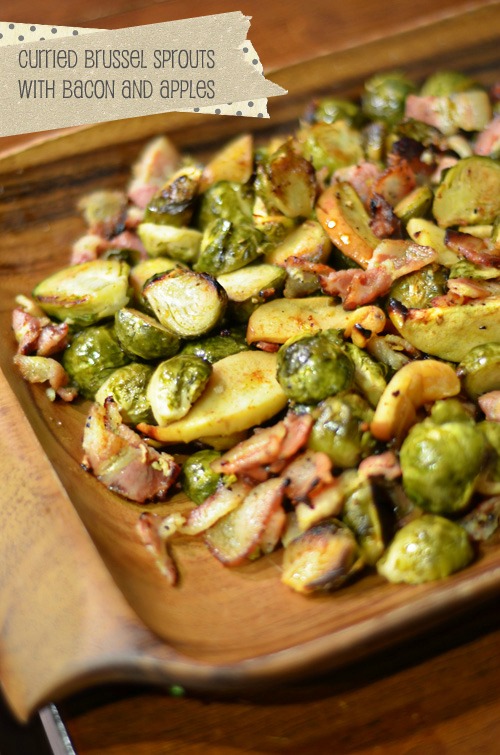 I've been seeing recipes floating around with bacon, but I thought the apples and curry would add a new twist.  They were ridiculously yummy and my kids ate them.  Actually, my roast chicken and potatoes weren't done in time for dinner so that's all they ate.
Curried Brussel Sprouts with bacon and apples
1 stalk of brussel sprouts or 2-ish lbs. if you can't find a stalk, removed and cut in half
1 package of bacon, chopped into lardons (don't you just love that word :/)
2 apples, cored and sliced
4 garlic cloves, pressed
1 tsp. curry powder
salt and pepper, to taste
Throw it all in a casserole dish and bake at 375 for about 25 minutes or until the brussel sprouts are  softened.
Serve with roast chicken like this.  I'm making more for thanksgiving!