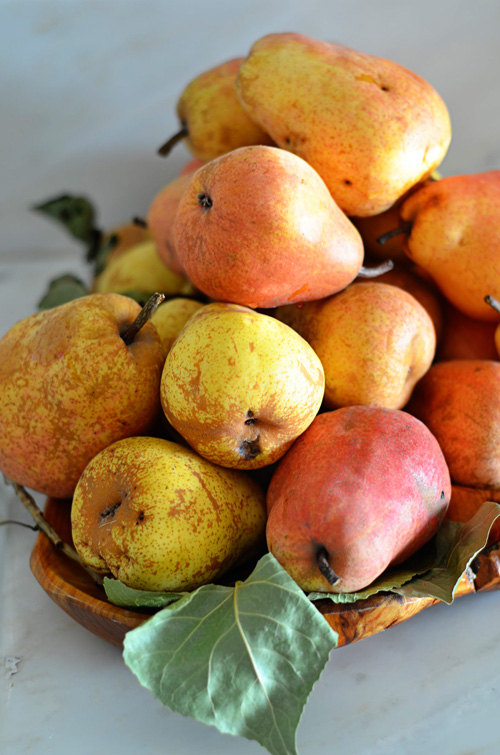 Julian is a place San Diegans' go to make us feel like it's fall even though often it's almost 80 degrees.  It just so happened that the day we went to Julian it was actually cold.  Like really cold.  I went with a group of friends from church to pick apples and none of us thought we might actually have to bring gloves or hats.  My 3 kids didn't pick much because they could only think of how cold their hands were, but it was so much fun.  I got to chat for a few minutes with the owner and she said many of the trees are heirloom trees and they don't even know how old they actually are.  Pretty cool.  You might be thinking that I don't have a picture of apples above and you would be correct.  The apple place was closed so we picked pears instead.  No biggie.  I also learned on my visit that the apple pies in Julian are no longer made with local apples and sometimes even canned ones which is so so soooo very sad.  Apparently they are pretty much all from Washington unless you request one from a local orchard that makes them from fresh picked apples.  Oh bother.  What is the world coming to.  So, we didn't stop for pie but we did get cider :).
I had plans for these but alas we were leaving just a few days later for PA.  I had a pile of bags to sew for a non-profit I help out with and a birthday party for a sweet 3-year-old.  So, we basically ate them raw mostly.  I also made a tart and put some in a panini with prosciutto and goat cheese brie.  Pears make all things yummy.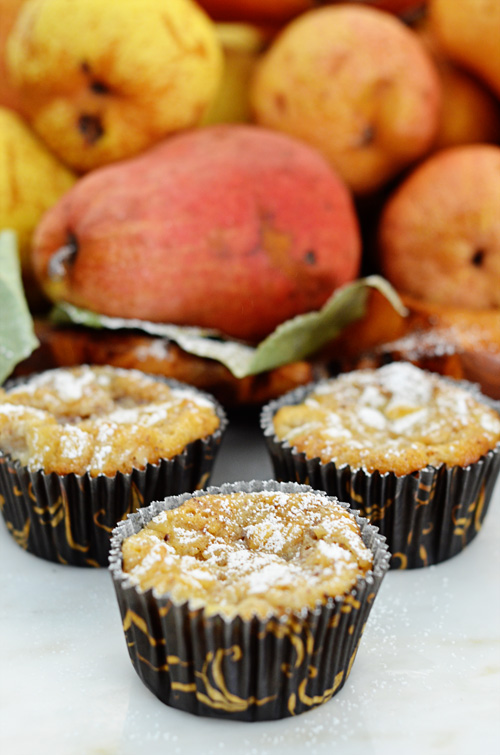 One thing I made were these pear muffins.  I had just read flipped through Martha's kids magazine and saw different fruit muffins at the end.  The recipe for apple muffins didn't look mind-blowing, but it was perfect timing for me.You can find it here.  My pears were ripe so mine turned out a little sunken.
Here are some shots of our day: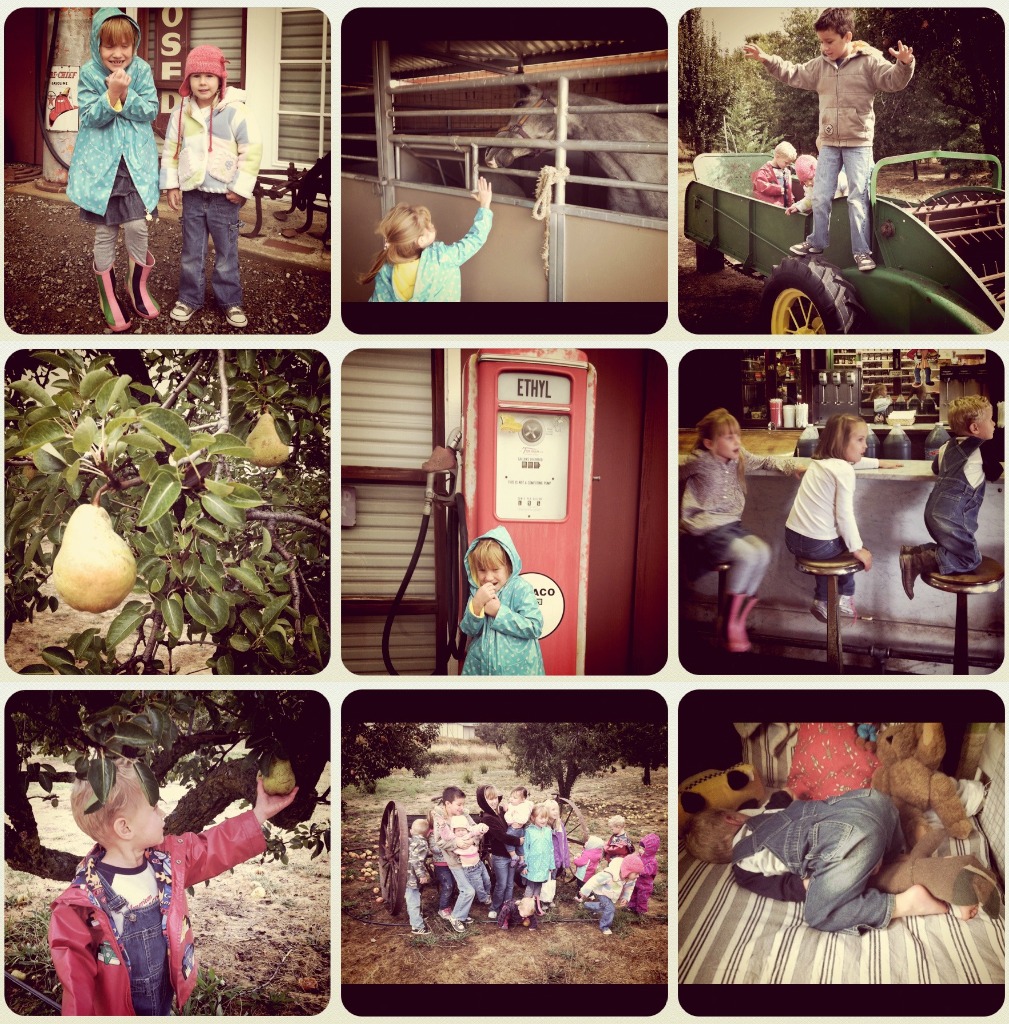 Fun day.
The second muffin is the pumpkin spice latte muffin.  I saw this recipe and knew I had to make it.  I just so happened to have that birthday party to bake for so it was a done deal.  I don't like the pumpkin spice latte (gasp!  I know.  How could I?) or pumpkin pie.  I thought maybe I would like the flavors in a cupcake and, oh man, I do.
I would like to dedicate this cupcake to Jeff Rush who thinks the Pumpkin Spice Latte is the most awesome of all coffee drinks.  I'm glad I was finally able to post this recipe so that he might enjoy baking this whenever he pleases.  That good, Jeff?
The recipe was from Annie's Eats.  I HIGHLY recommend it and didn't change a thing (gasp again!).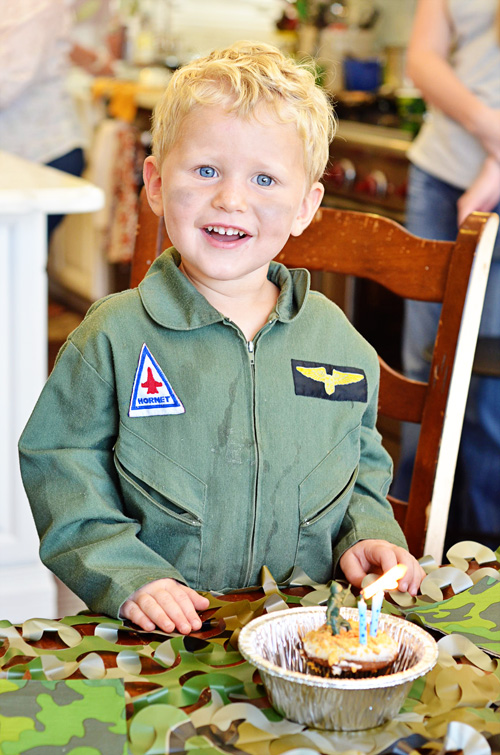 The little guy celebrating year 3 at his soldier birthday.  Birthday parties are a necessity if you ask me.  It's a single day a year to celebrate one person's amazing life.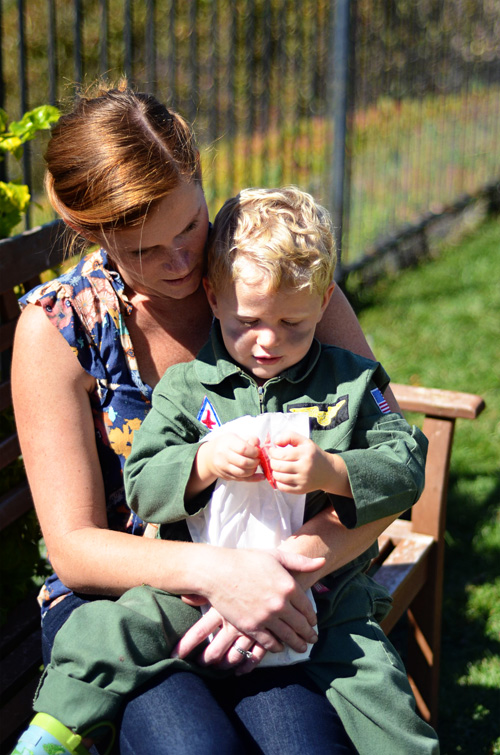 It was sweet of my sister to take a picture of me with my buddy.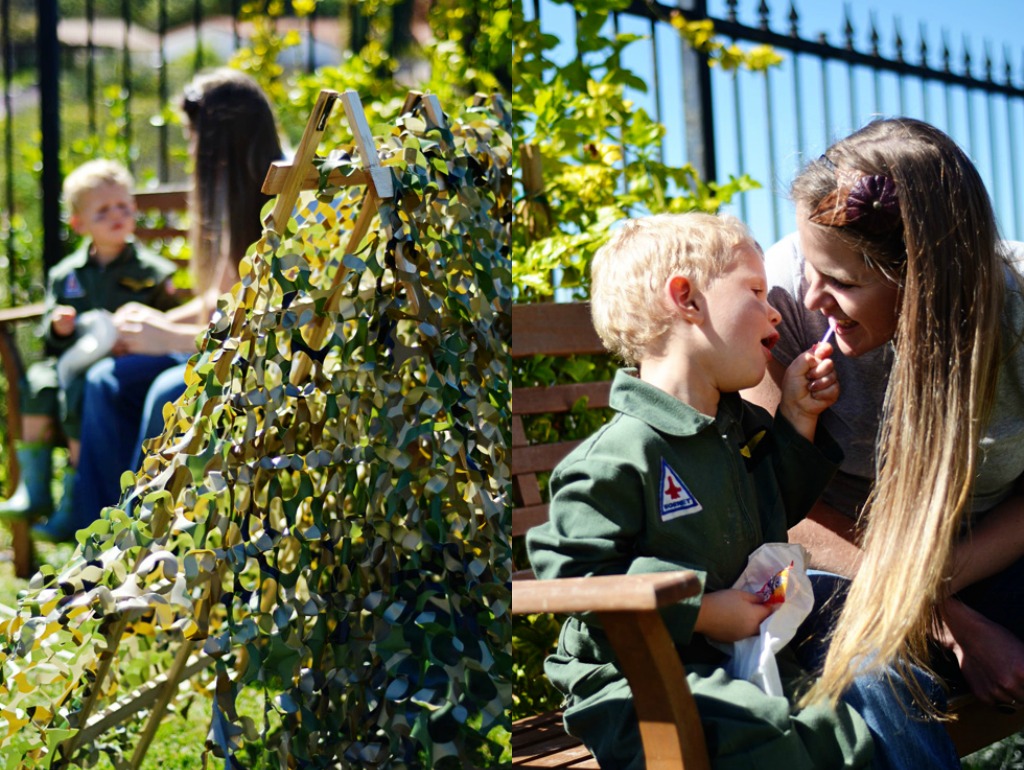 So, I returned the favor.