One of my favorites, this salad.  I first had a beet salad several years ago at the Pebble Beach, CA restaurant, Club XIX (amazing place, by the way).  This kind of salad was hardly popular yet and I was hooked right then and there.  This restaurant also is responsible for my husband and myself becoming a fan of the "chef's tasting menu" where the chef picks his best eats for you.  We have never been disappointed. Conversely, we have tried many things we would have never ordered and have increased our food knowledge as well.
This was my third winter for planting beets and was also the best.  I opted for "Bull's Blood", "Chioggia", and "Detroit Dark" this year.  I couldn't locate any golden beet seeds this year locally, but that's next on my list.  Beets are super-easy to grow.  The hardest part is waiting for them to grow up, instead of eating them as baby beets.  Kids can plant these very easily because the seeds don't get lost in the grasp of a small child.
If you've never tasted one, beets are sweet with a bit of an earthy flavor.  They pair nicely with something acidic like oranges or vinegars.
I'm anxious to try a beet dye oneday…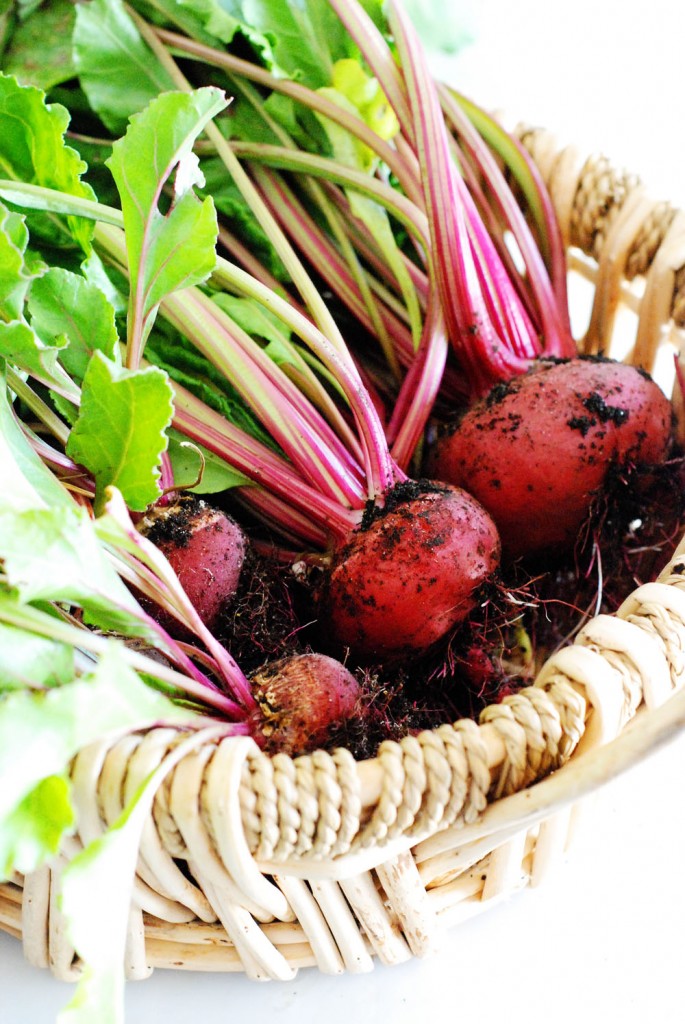 Precious garden cargo, planted by my little buddy.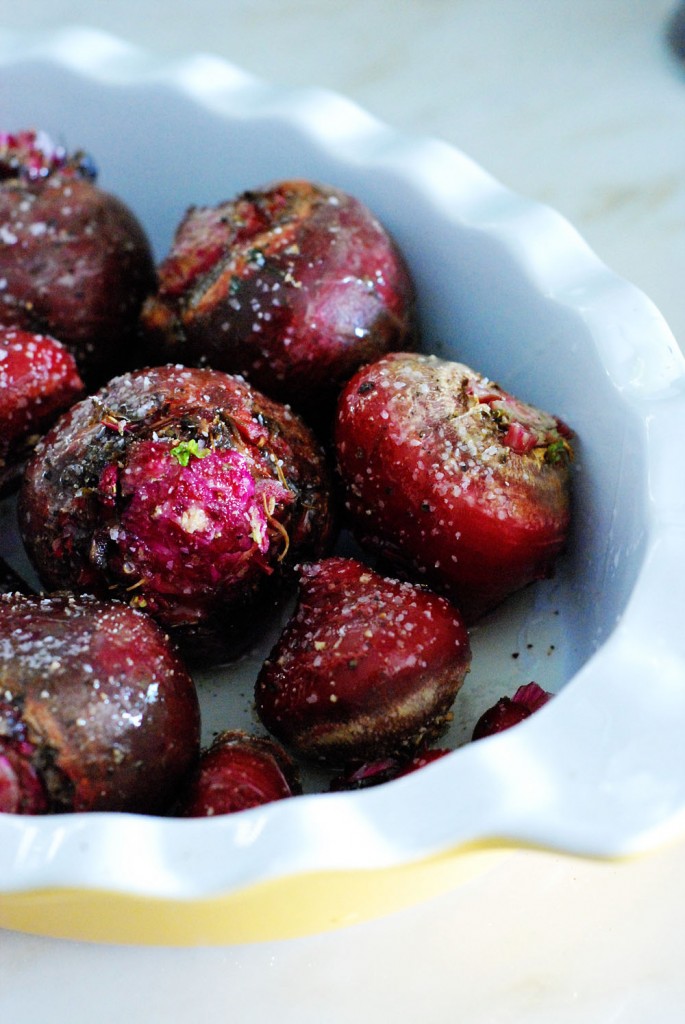 You can saute' the greens but I've never been a big fan.  Here they are beheaded. Cook at 350 for at least an hour or until tender when poked with a fork.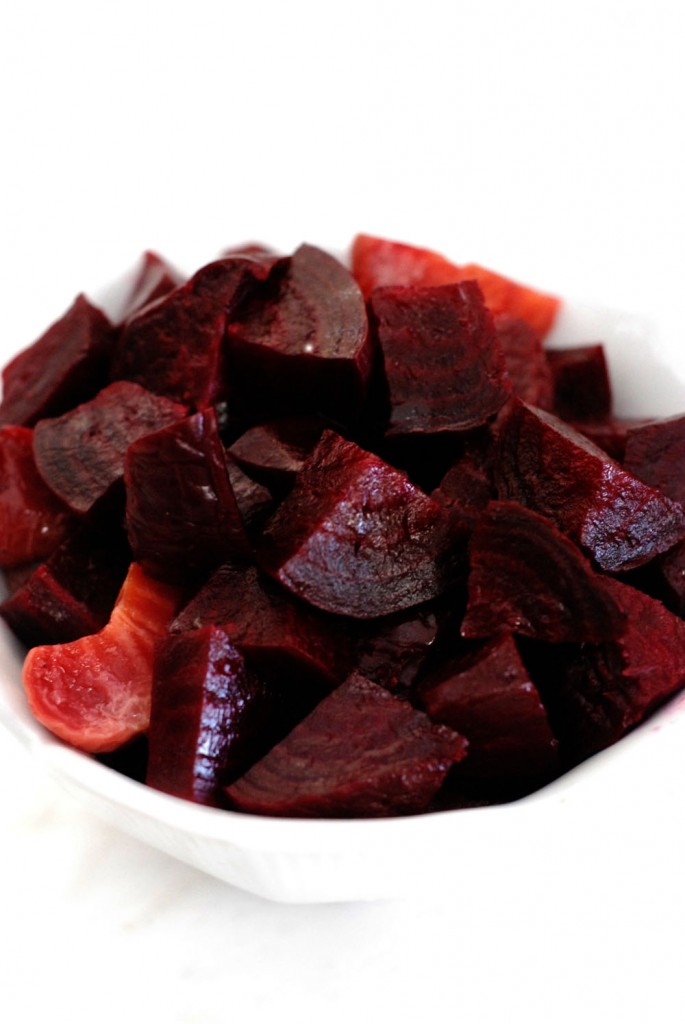 All peeled, diced, and ready to mix with:
goat cheese

basil or chives

roasted pecans

balsamic vinegar reduction

walnut or olive oil

salt and pepper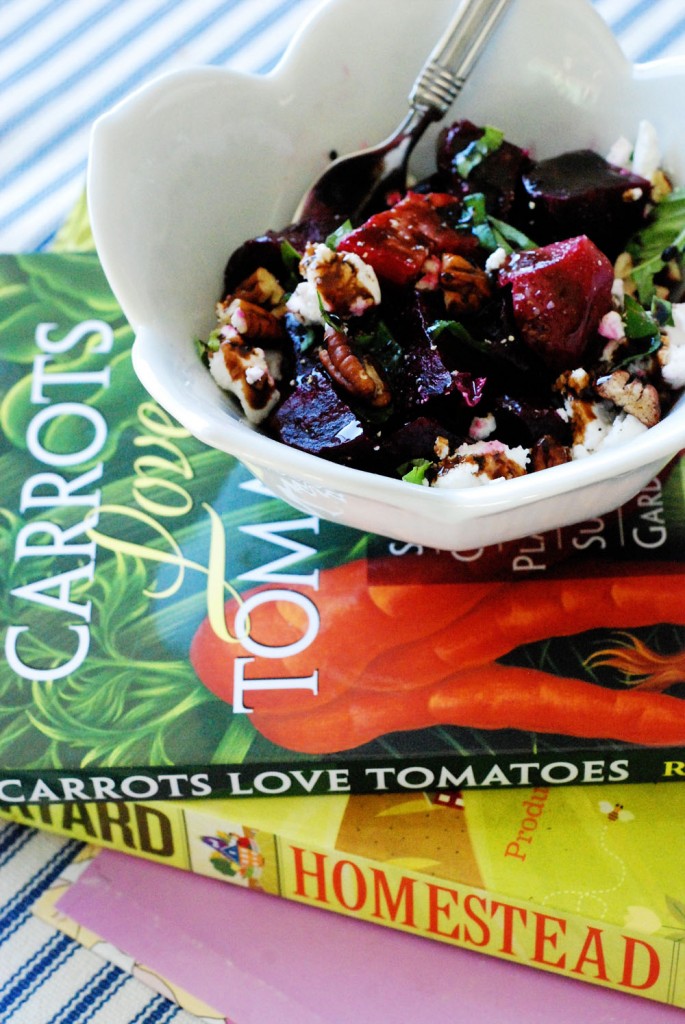 Serve by a window looking out to something lovely and a good gardening book to plan for your beets!
I HIGHLY recommend Carrots Love Tomatoes by Louise Riotte found here in addition to a region specific book of your finding.