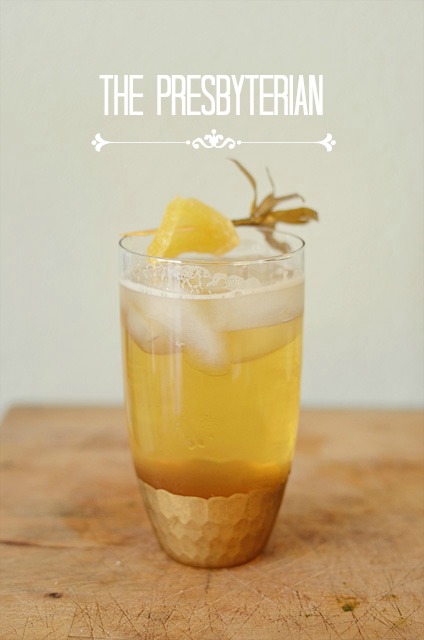 (glassware from West Elm)
 This is my favorite drink right now.
I first had it at Craft and Commerce, a local Bar and Eatery that makes the best cocktails in San Diego….no contest.  I simply asked for a bourbon-based cocktail using ginger and this drink is what I got.  Yes, they are that good at C&C that you can have them make drinks to your taste.  After a little Google search, I discovered it was an old-time cocktail that's been around for a loooong time.  Pretty cool.  I quickly made it, adding my own touch.
I love ginger so very much.  I have served this to many people who don't prefer bourbon and they still seem to love it.  The ginger beer really mellows the bourbon but doesn't crush it, which I love.  For my friends who do not like sweet drinks (*waving* Hi, Joanna!), trying adding a bit of lemon juice or use half ginger beer and half club soda.
I think this is a perfectly wonderful drink to bring in the new year with or to have any day, for that matter!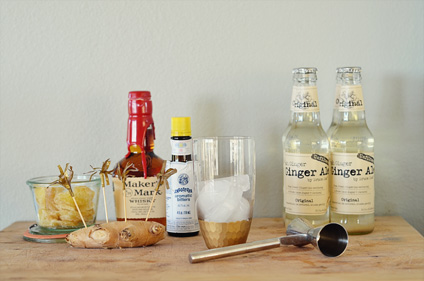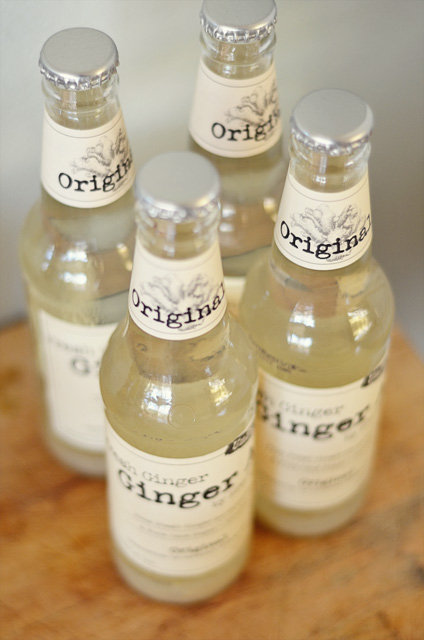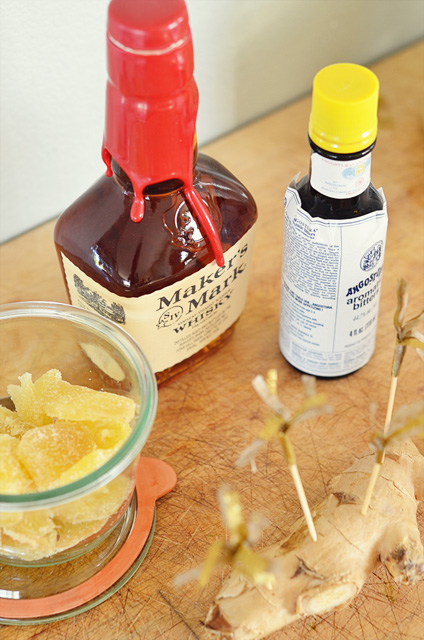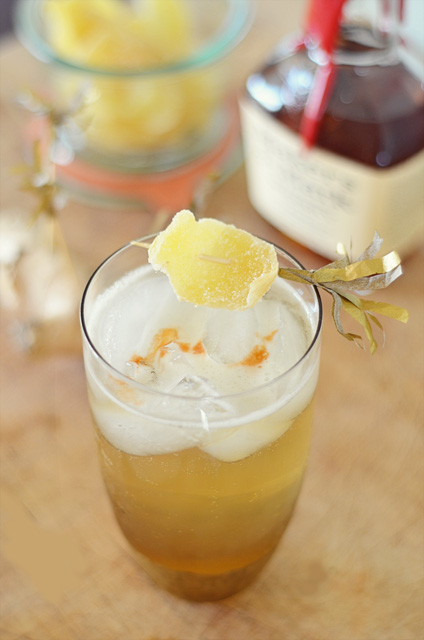 The Presbyterian
(Bon's way)
2 ounces of Bourbon
4-6 ounces of ginger beer
4 dashes of bitters, like Angostura
candied ginger, for garnish
Fill a highball glass with ice, then add the bourbon.  Fill the glass almost to the top with the ginger beer and add a few dashes of bitters to the top.  Stir and serve!
Do you have any big party plans?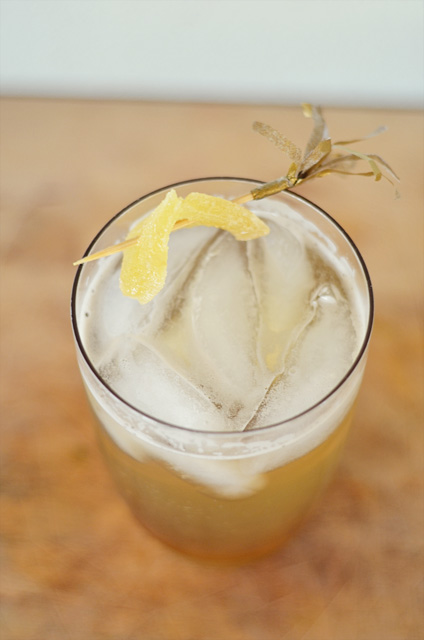 If you liked what you see, stick around and find me on:
F a c e b o o k  //  T w i t t e r  //  P i n t e r e s t  //  I n s t a g r a m  //  E m a i l