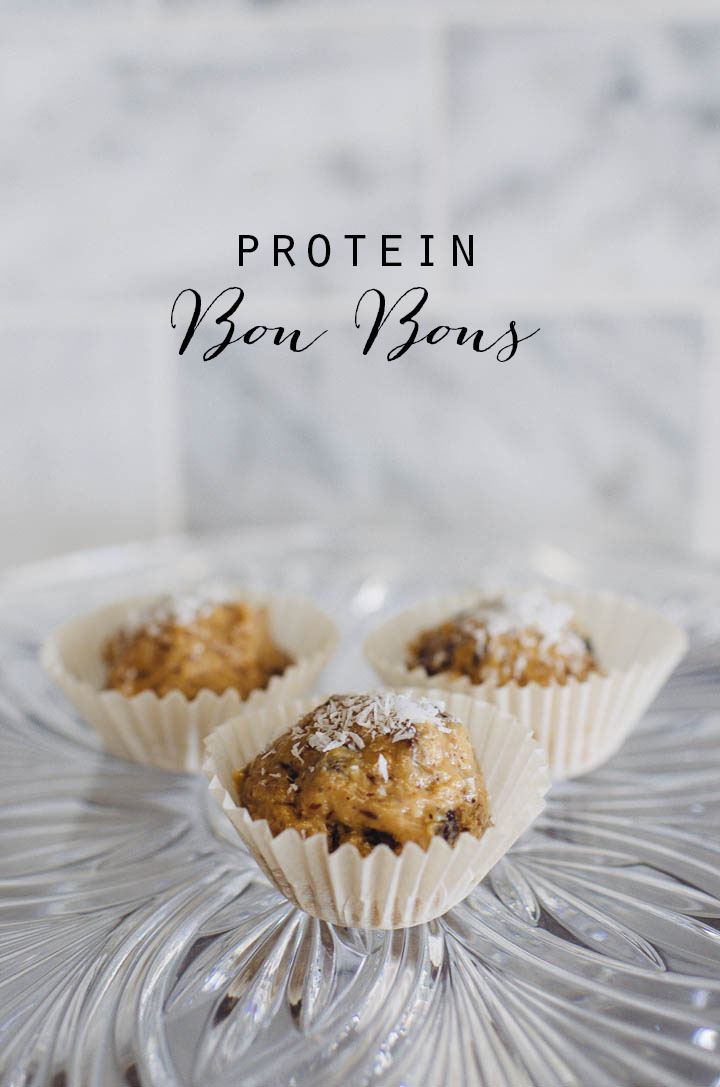 This recipe is definitely my most requested one.  I think the cute "bon bon" with coconut sprinkles draws people in, the deliciousness keeps the love going,  and the bonus health points keep people hooked.
As a parent, we are always trying to find healthy snack for our kids.  I posted on Instagram the other day (here) about the subject. I know we all get lazy sometimes and try not to think about what we are letting our kids munch on.  I mean, we have 3 meals to focus on, right?  Every few months, I reevaluate what I'm feeding the kids during snack-time.  All of those "little meals" can really add up.  But wait…the snack packages they eat from say "organic" and "whole grain", That's healthy right?  Even cute little organic cheddar bunnies can be disguised as healthy foods.  If we are really honest with ourselves, our kids need as many real and pronounceable foods in their bodies as possible.  Snack time will never look perfect, but I want to keep trying to improve what I put in their little tummies.  These bon bons are a great way to make protein-rich snacks for your kiddos that have completely recognizable ingredients.
Sidenote: I am not a "professional" on the subject of nutrition but I do have the ability to read information and reason.  It is a terrible rumor about town that the fat in nuts is unhealthy.  This is totally and completely not true.  If your family is consuming a healthy diet of lean meats, veggies, fruit, and grains, there should be no reason that nut fats are bad for you.  For the unhealthy eater, they are still not bad, they will merely add completely unnecessary calories to that particular person's body. Learn to interpret information yourself so you can make good choices, ya know?
Enjoy making these…we try to throw some together every week!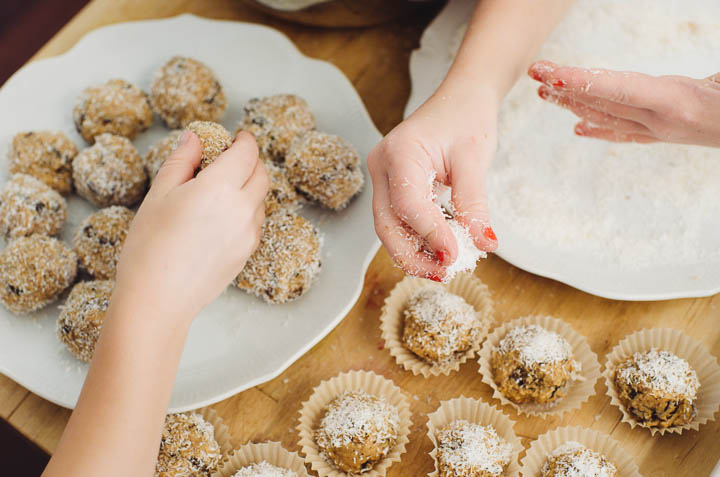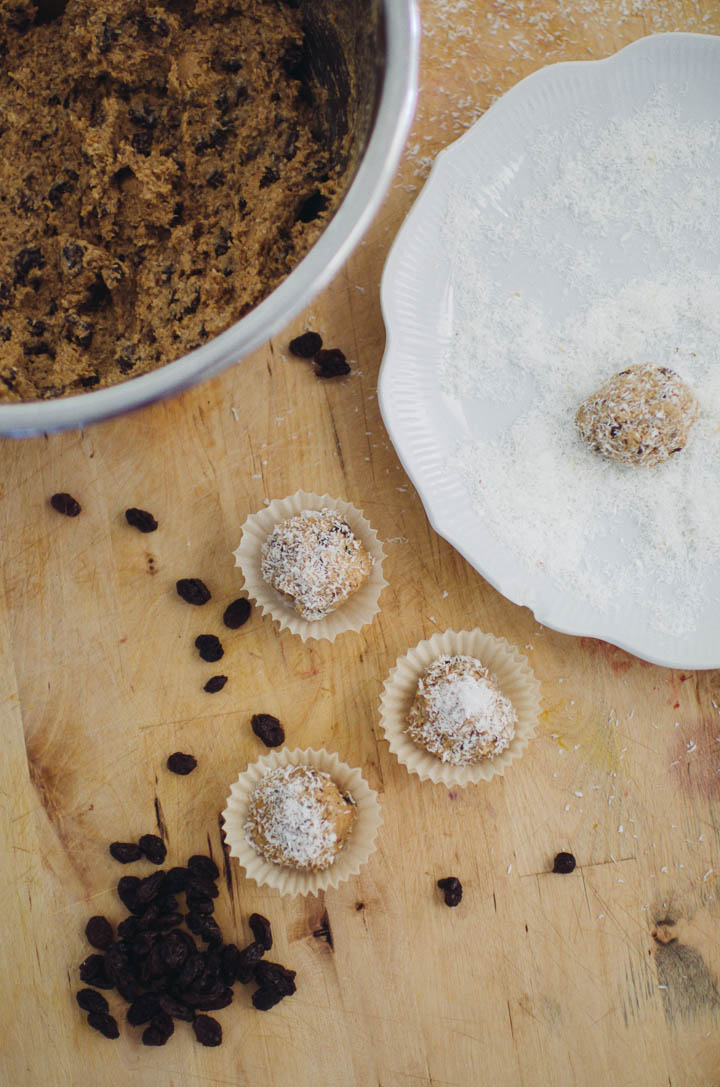 Protein Bon Bons
2 16 oz. containers unsalted and unsweetened peanut butter (almond butter for Paleo/Whole 30 :))
4 cups raisins
1 1/2 cups unsweetened shredded coconut, plus more for garnish
1 1/2 cups raw honey
1 cup flaxseed meal
1/2 cup almond meal
*optional: cocoa nibs
Mix all of the ingredients together.  Form bon bons into any size.  I love putting mine in mini cupcake liners so that the kids can handle them more easily (read: make less mess).  Sprinkle the bon bons with coconut.  Refrigerate until you are ready to eat them.
Note: This recipe will vary based on the kind of peanut butter you use.  I use the Whole Foods Organic Everyday value smooth unsalted peanut butter.  Some peanut butter are more liquidy like the pre-stirred kind so you can always add more raisins and more coconut or either kind of meal.  If your peanut butter is the no-stir kind, just leave out a bit of the meals or coconut.  You'll find your own balance and add less or more honey depending on how sweet you like it.  Substituting almond butter for peanut butter means a thicker batter so be sure to add a little less of the dry ingredients!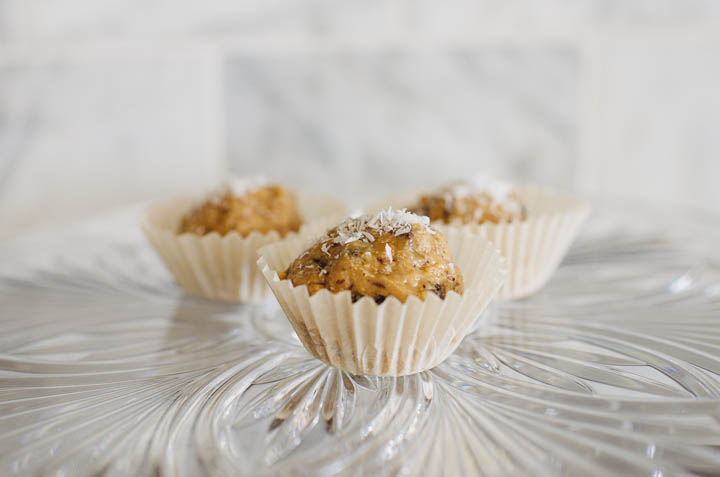 Click below to follow us on:
F a c e b o o k  //  T w i t t e r  //  P i n t e r e s t  //  I n s t a g r a m  //  E m a i l