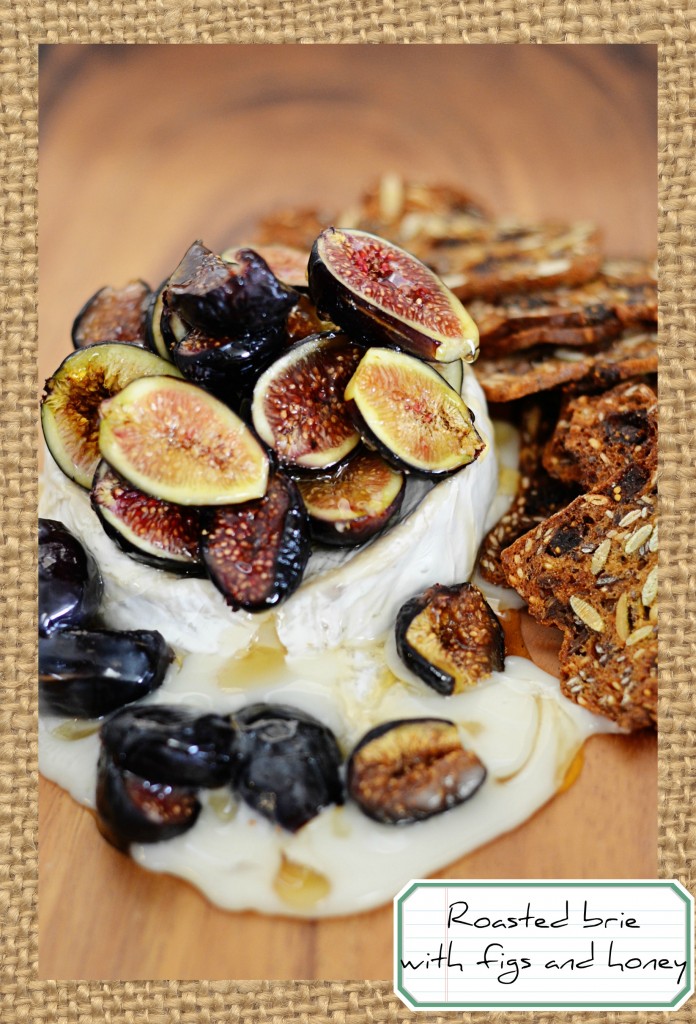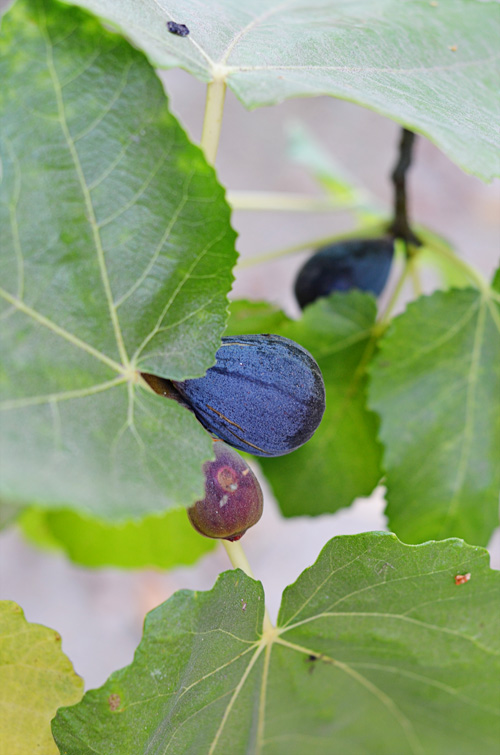 We were blessed with many figs this year.  I LOVE the texture of fresh figs.  The very thing that I love most, the seeds, is often what people don't like about them.  I had already made drunken fig jam last year and some regular fig jam as well, so I wanted to make something where you could have the texture and fresh flavor, but add some richness too.  Enter: melting cheese.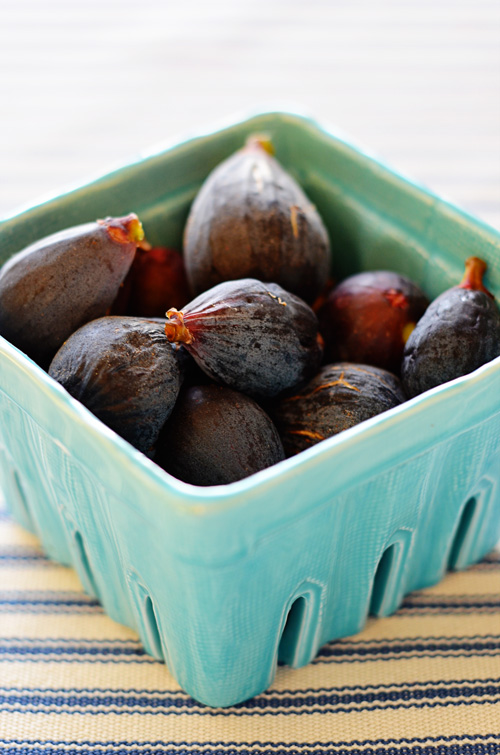 I was thrilled to find these ceramic dishes at Anthro this last spring. They are perfect for displaying picked fruit from the yard.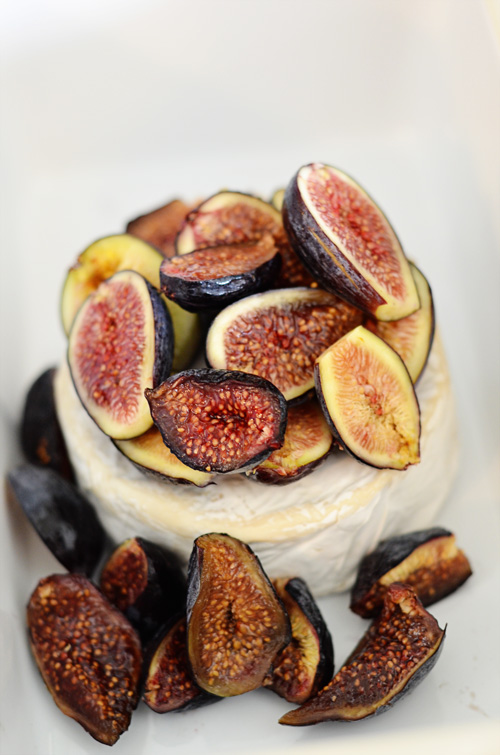 All you need is some brie, figs, and honey.  I used a goat brie from Trader Joe's because that's what I had, but any will do.  I used some honey that we got from the Napa Valley where we visited a few months ago.  I've bought it a few times before and it's some of the best.  Check out "Branches" honey from Katz and Company.  Then, just roast at 400 until it melts into awesomeness.  Drizzle with honey and sit down for a few minutes to enjoy.   San Diego had a few random drops of rain today, so it was nice to enjoy this while watching "Fantasia" (the 1940's version) with my family.