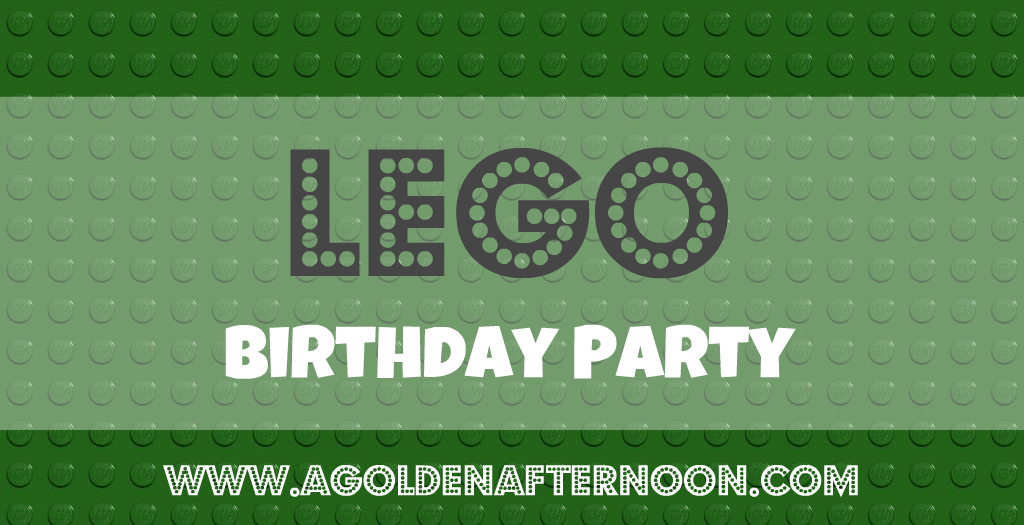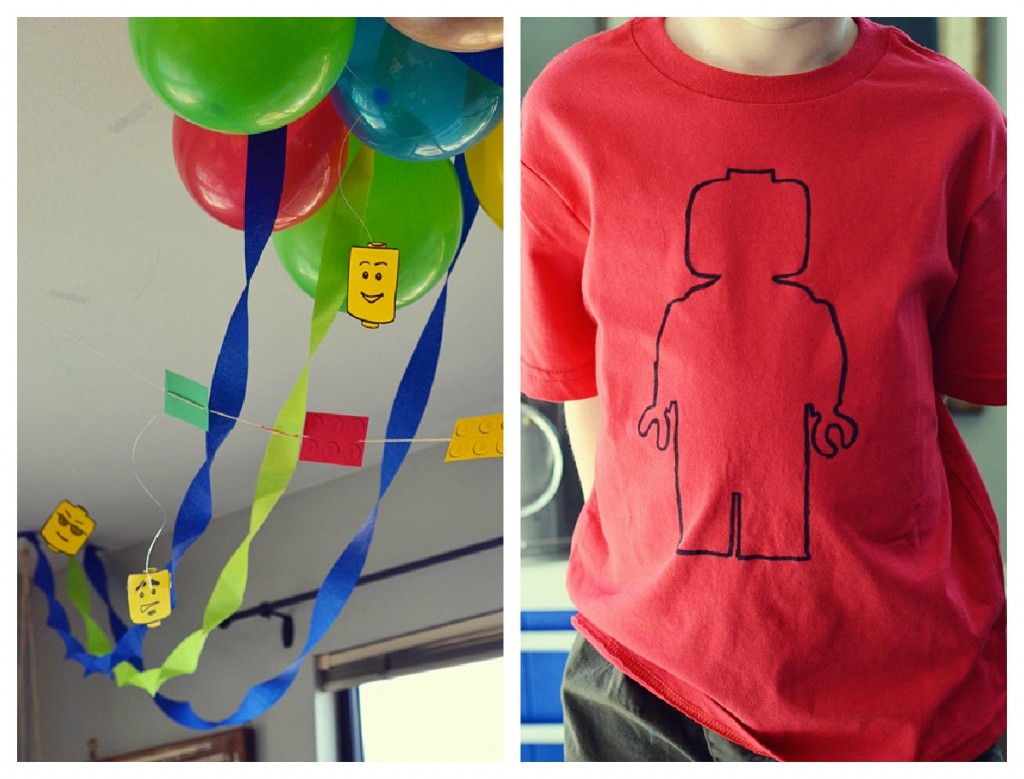 A few months ago, I decided to throw together a LEGO party for Mr. J.  I always start out planning really simple parties, but no matter what I do, they end up bigger.  There always seems to be life craziness that is going on around party season.  When life gets intense for me, I take on more projects.  It's a fault of mine.  I totally recognize this.  I started prepping the things for this party the day before.  That's not a lot of time but when you're crazy like me, you find a way to work it out!  Sometimes working it out involves drawing and cutting out Lego heads until after midnight.  Sometimes it also means finishing a Lego shirt, seconds before guests arrive.  It's true, I'm weird.
Anything for J.
Anything for Lego.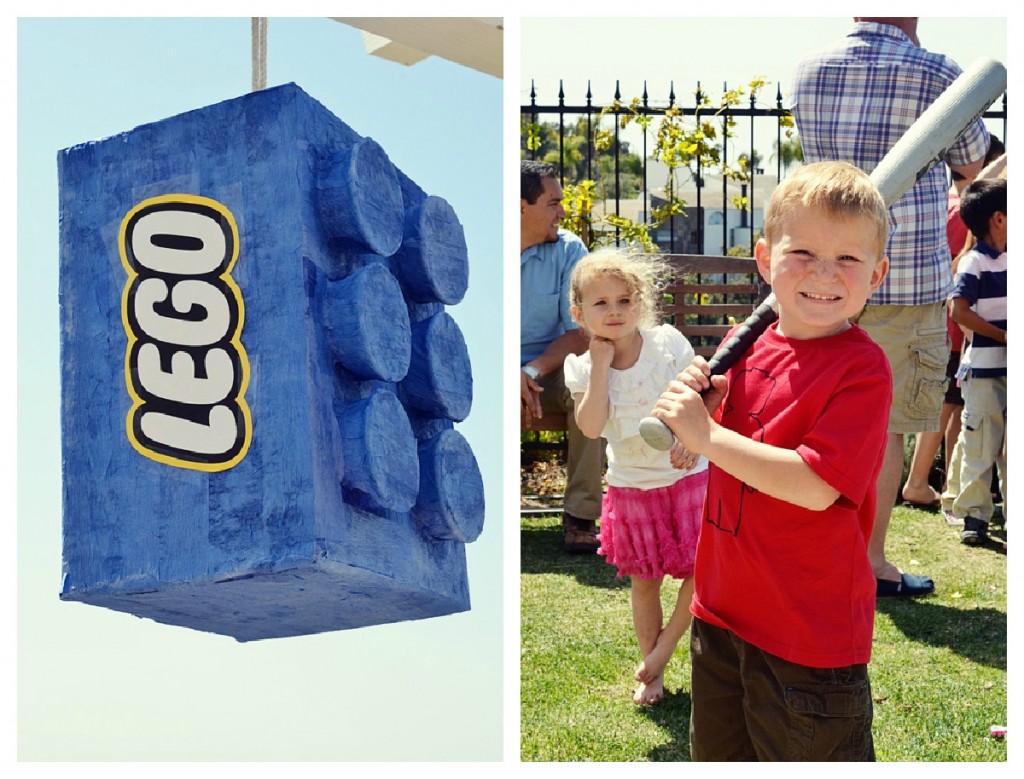 I wasn't crazy on my own, though.  My super awesome sister made this Lego pinata.  We both saw this pin from the blog Delia Creates and knew it would be pretty perfect, especially since I haven't noticed Target selling Lego pinatas lately.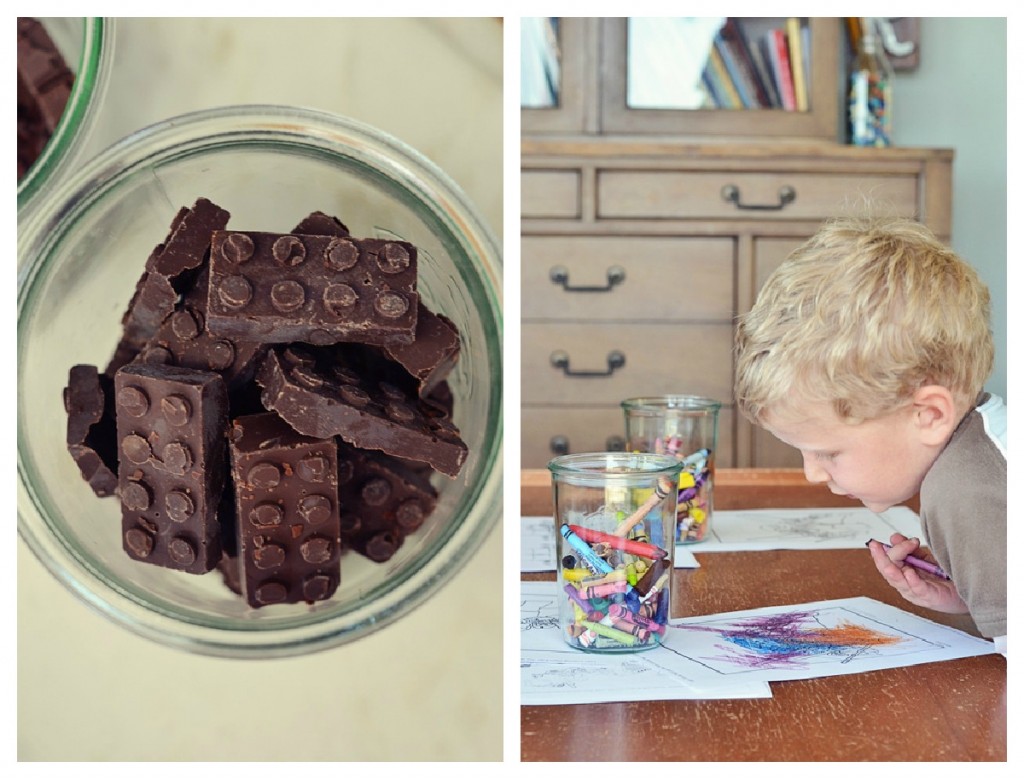 I had plenty of Lego coloring pages printed from the Lego website.  I broke out the Lego brick and Lego man molds.  I decided to make chocolates for the ice cream bar with both.  Super cute.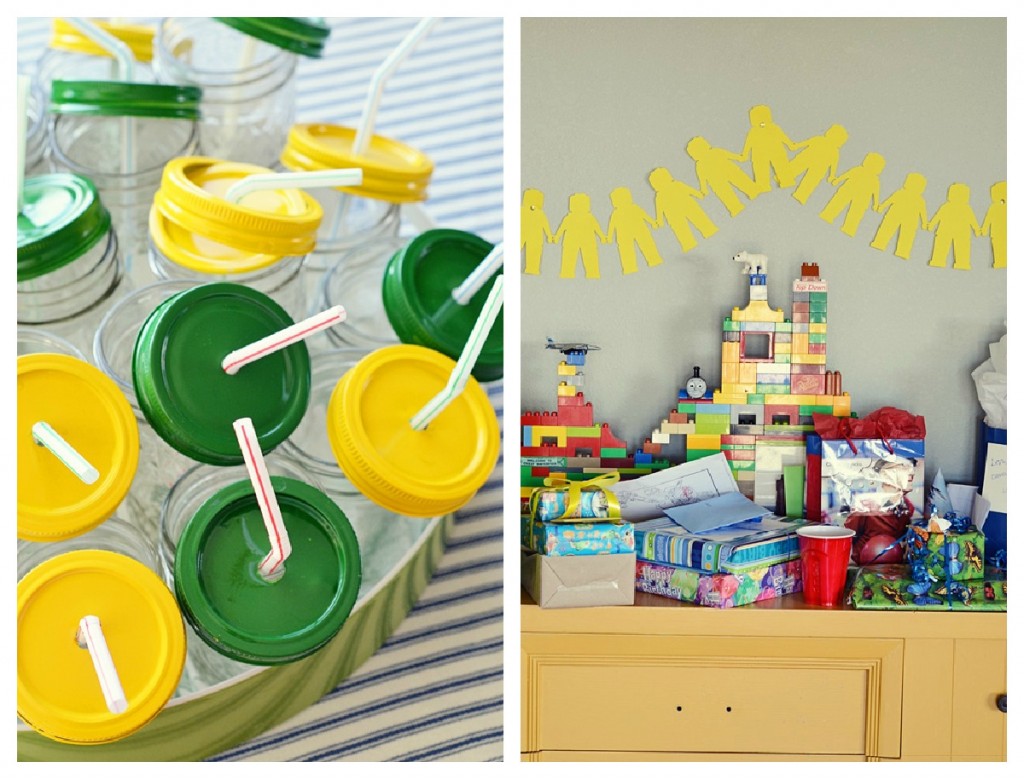 I've seen so many cute mason jar lids floating around, I decided to spray paint a few for the party but is colors I could use at any time really.  We filled up soap bottles with Legos for the bathroom from this idea.
My amazing sister also made the Lego man banner (based in this pin from Zakka Life) which was AMAZING!
Everything worked out in the end because the birthday boy and all of his guests seemed to enjoy themselves.
What a great day celebrating an awesome 5 year-old!