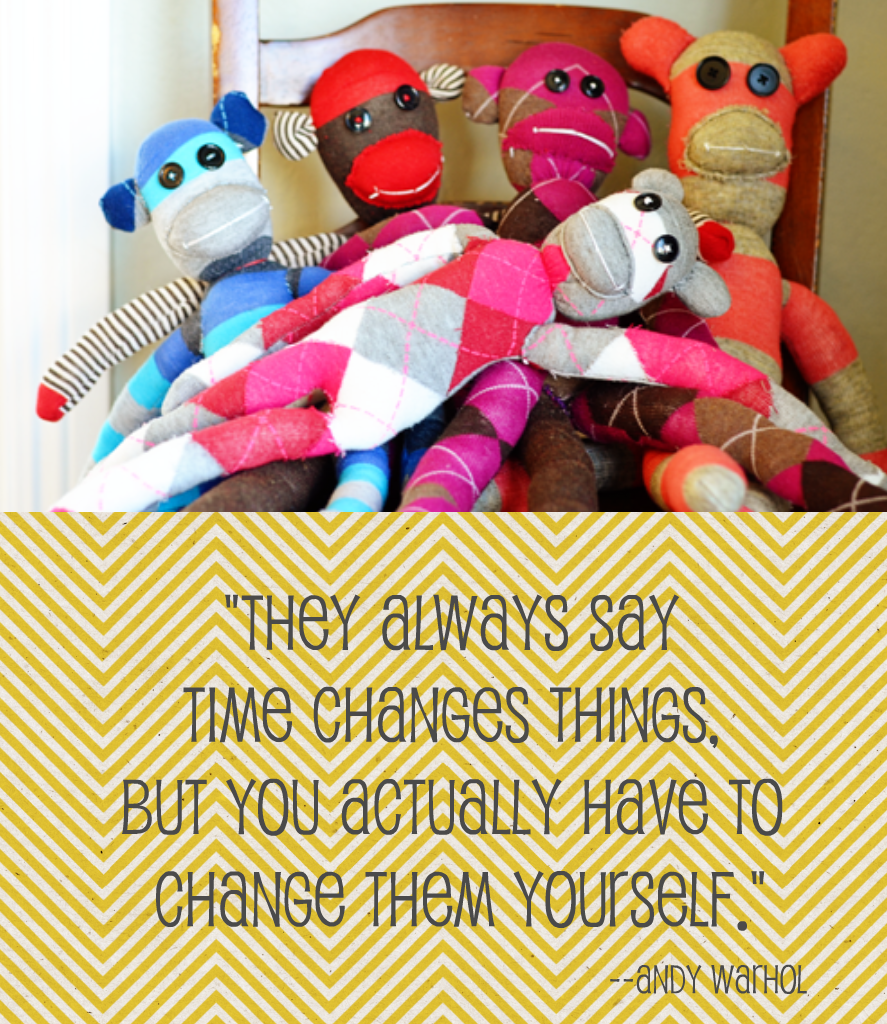 Back in November, some friends and I got to participate in Project 15 of Craft Hope.  I totally forgot to post the finished pictures until someone asked about them the other day.  I have to give my friends great credit for joining in one of my crazy projects.  Whether they had sewn before or not, these ladies agreed to make a sock monkey none of us had made before and then give it away to someone who had just had their house burned down in Texas.
I have cool friends.
For those of you who don't know Craft Hope (and Jade who runs it, it is a WONDERFUL organization that reaches out to different suffering areas of the world through handmade projects.  It might be a natural disaster or burn victims, but they are all people in need and have had their world tipped upside-down. Each project is directed at a certain need, this last project being sock monkeys for victims of the crazy fires in Texas last year.
Check the site today for a new project!  We've all been on the edge of our seats waiting for this announcement!
It's funny how helping can be so fun, isn't it?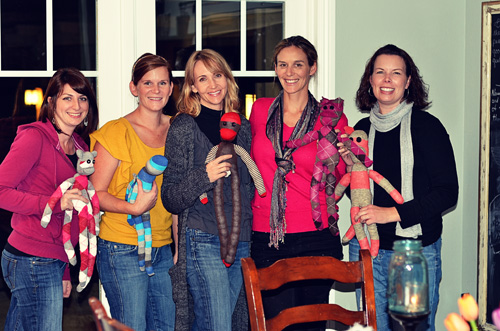 Melissa, Me, Diane, Jessica, Jennifer, and Leah (who missed the group photo. sorry :/)
We worked from 7  until midnight, but only finished parts.  Actually, Melissa finished hers (Yahh!).  Mostly, we laughed a lot and drank wine which is always a good time. We followed this tutorial which has great step-by-step photos.
A big thanks to my sister for helping to finish eyeballs, ears, noses, and mouths during Thanksgiving to get 'er done! :)
Our box at its first destination.  It's the one with the blue polka-dots and the sock monkey on the front.
(picture from crafthope.com)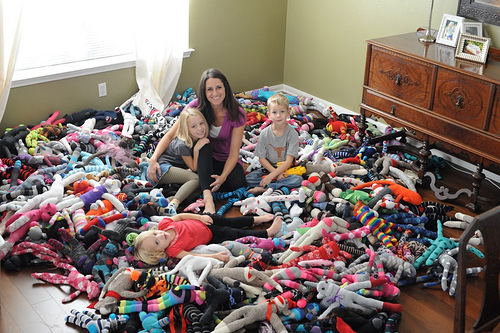 The whole 300+ sock monkeys ready to go into loving arms!  It's SO great to have been a part of that!
(picture from crafthope.com)