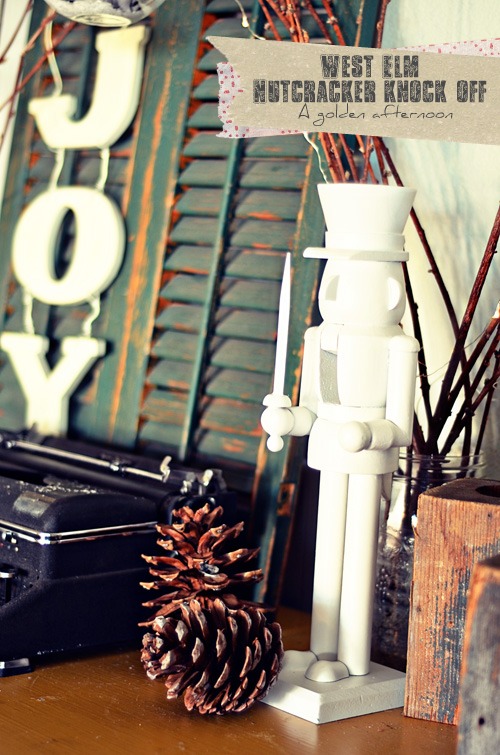 Are you having an awesome Christmas so far?  Ours is starting to look that way.  I mentioned before that we are on break from homeschooling right now, but it hasn't felt like it.  It seems to be taking some time for the "vacation" to set in.  Right now it feels like perpetual cleaning, dishes, laundry, and random carpet cleaning blocks.  We have been visiting with people and making plans but my favorite part of Christmas is relaxing with a fire, some great music and people I love.  Okay. Okay.  Sometimes it's jumping around by that fire after winning a game of taboo against the people I love, but ya know…same thing.  Also, there are usually cookies or toffee there (made by my mom…thanks, mom:)).  I'm excited for those times and for watching "Love Actually" with the man of my dreams. That has become one of my favorite things when you place it in the midst of a house of 3 little munchkins!   I appreciate these moments so very much.
This nutcracker project was fun because my kids happen to LOVE this story.  They picked out the nutcracker and were actually excited about making a "modern" nutcracker.  I'm sure they were just excited I bought one.  I found mine on sale at target for $10…not a bargain but not too shabby considering the one at West Elm (I pinned it here) I was modeling it after ranges from $29-$59.  They come in white or red.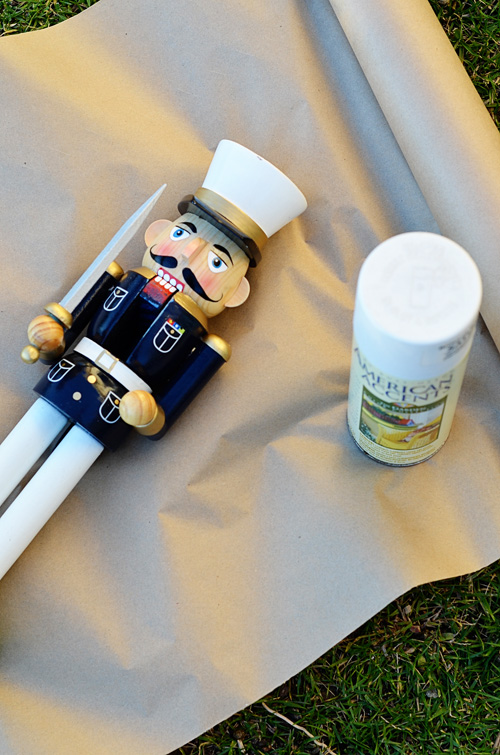 I was hoping to rescue some random hippie nutcracker who just shouldn't be, but they make the random nutcracker's heads different shapes.  So, we had to choose a marine.  We have a few marine nutcrackers or I would have just kept it as is.  Plus, we were going for clean-cut and modern.
All you really have to do is remove the fabric or extra pieces from the wooden body, pray it with primer, and then put a few coats of paint on it.  I think I ended up with 4 coats total , but it was really just a few sprays every few hours for the whole day.  I just put it outside and would spray a few patchy areas as I saw them.  Super easy.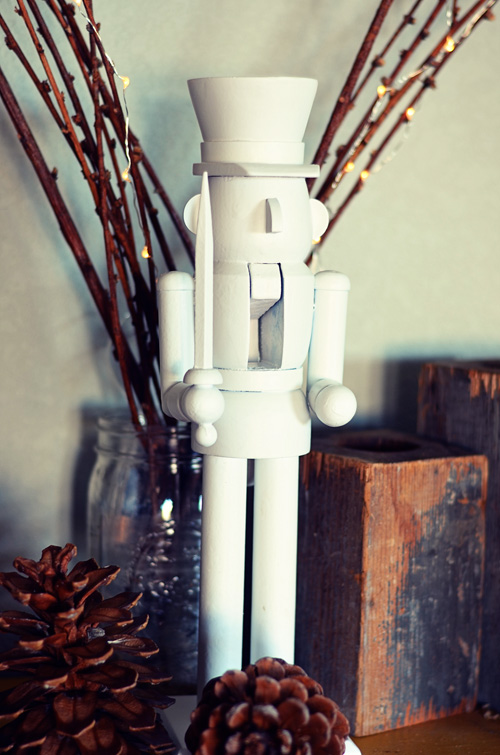 One more thing to put in my entry-way. Plus, my kids love him.  Bonus points for Mom.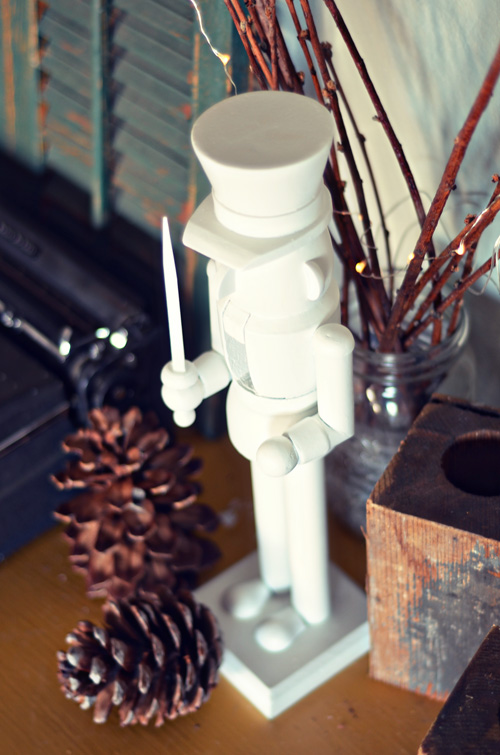 I really like him.
What Christmas projects are you working on right now?