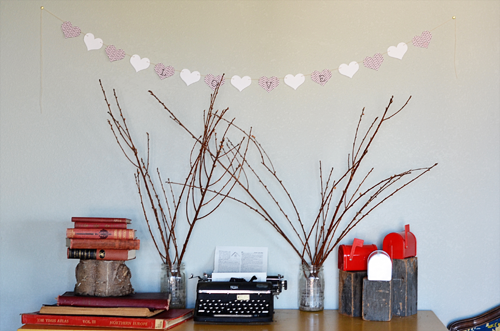 (chevron heart garland printable below)
I probably shouldn't start of this post by saying, I don't really like Valentine's Day.  But, it's true.  I don't like the commercials advertising the most ginormous teddy bear you will ever see that comes with enough red roses to fill your living room.  I don't like the boxes and boxes of candy lining 4 aisles at target, giving off the impression that candy is just as important as shoes.  I don't like the fact that many people who rarely go out to dinner, somehow decide that for this one day in the year, they will suck it up and eat with only their spouse and nobody else.
That being said, I do like the idea of Valentine's Day, as it was intended in some early pieces of literature.  I love the idea of Valentine's Day being a continuation of a tradition started as long ago as 1477 (the first recorded valentine is still around and can be found in the British Library).  It wasn't a letter from a man to a woman where he proclaimed his desire to buy her as much candy as he can or the same roses that everyone else is getting on that same day.  It wasn't even to say "I love you".  It was true sentiment and affection, brimming with respect and admiration.  There would have been a lot of love and appreciation there too.
All of this to say that I appreciate meaning. I like the little things we do, even around Valentine's Day, that have meaning behind them.
I do, however, love a good sappy movie.  How's that for confusing?
Last week I got a really great old dictionary for $1 and I was anxious to use it.  No, I don't mean to look a word up.  Naturally, I wanted to cut it up and make it into something.  That's what everyone does, right?  So, I ripped out the page with the definition of love.  I guess I really did look a word up…technically.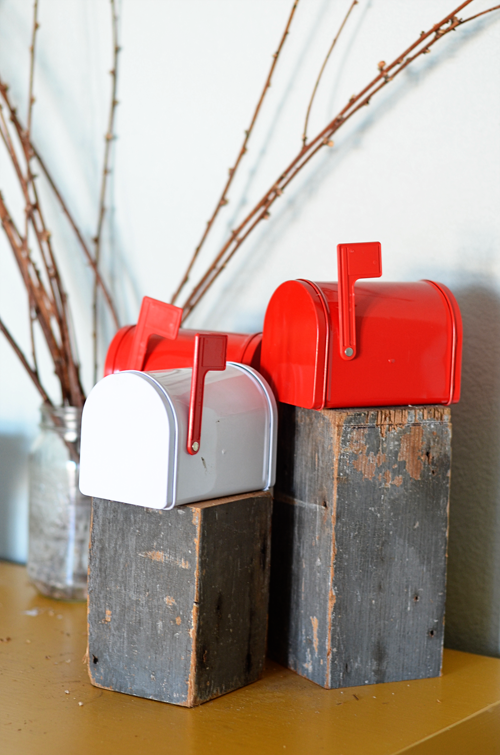 Right now at Target, they have these cute little metal mailboxes on the dollar rack.  Score for the Mama.  Now the littles have a cute place to put their cards and sentiments.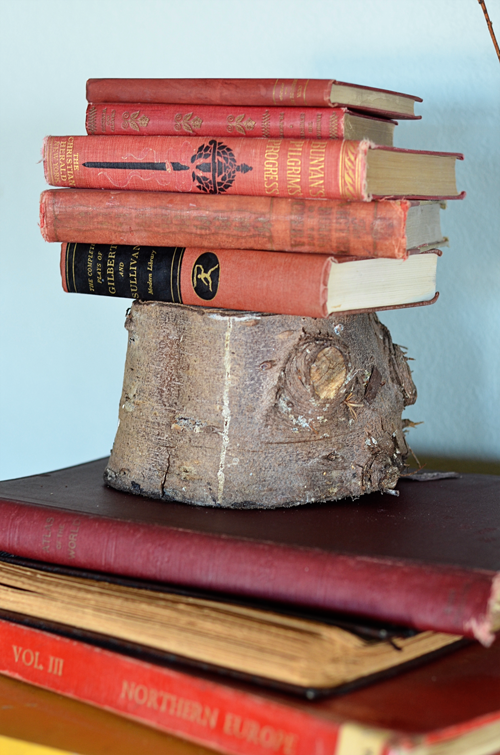 Every year at Christmastime, I put all of my red books together on a shelf.  I kinda like them.  I leave some of them around for V-day, too.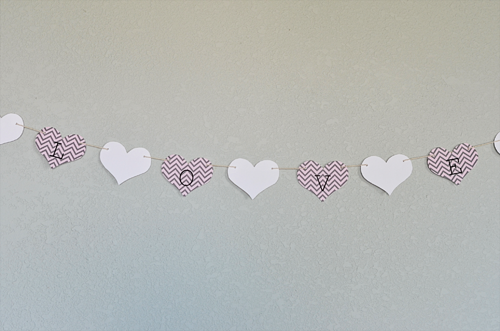 This year I decided to design my own garland.  I'm loving chevrons right now so I combined them and hearts to make this garland.  It's an easy way for you to make a V-day decoration without leaving home to buy supplies. The printable is also easy for kids to cut out.
Print on a letter size piece of white/cream cardstock.
Before you cut, see instructions below.
Download here: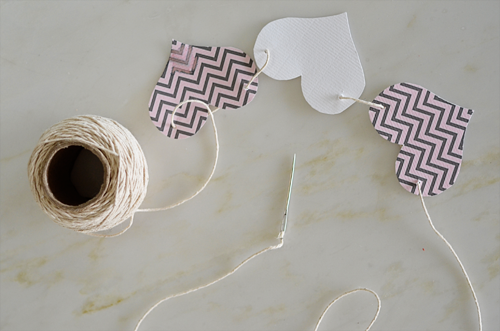 After you have the garland printed out and before you cut it out, place a blank piece of cardstock underneath the printable.
Cut the 2 pieces of cardstock together.
This will give you the chevron hearts from the printable as well as some blank white hearts to space the chevrons with.
After that, I fed a string through one side, passing behind, and coming back through on the other side.  You could use a giant needle or a big plastic one if you have kids helping.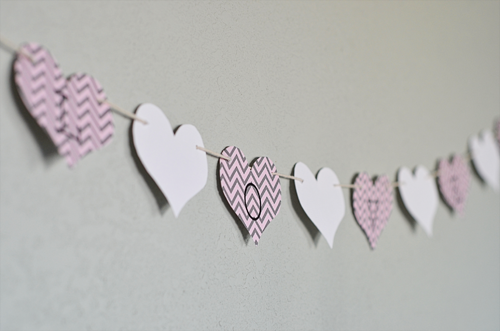 Send me some pictures when you get yours hung!
For more Valentine's Day ideas, check out my Pinterest board of "L.O.V.E".