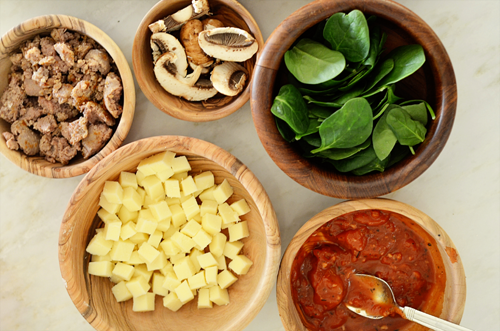 If you're tired of pizza, try calzones.
In our house, we love to make pizza.  Pizza to us usually means a movie.  Our kids don't really watch TV, so we like to have a family movie night every once in a while to hang out and enjoy a good flick.  Lately, we've been watching the LIFE series, which sounds super nerdy to do as a family, but we LOVE it.  It really solidifies everything we are learning in school.  Plus, it is pretty incredible to see the things God has made which we wouldn't otherwise be able to see.  God Rocks!  Seriously.
Beats them watching Phineas and what's his face…just my personal opinion.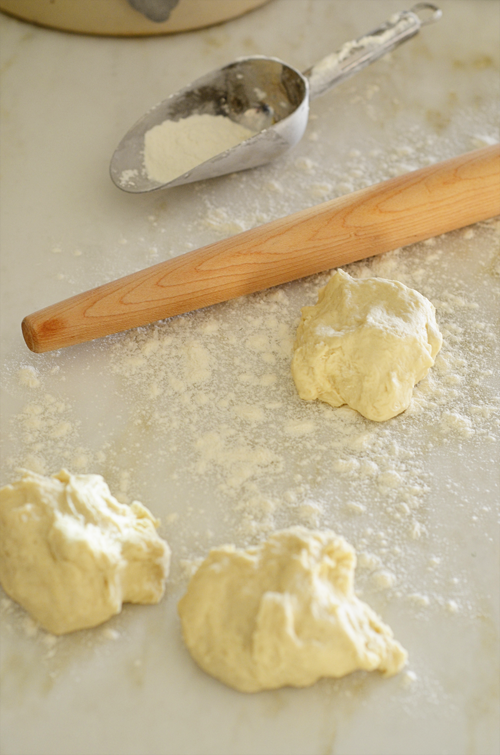 Basically, a calzone is a pizza hand pie, so you can fill it with whatever you want.  Start with a pizza dough recipe.  Here is one if you don't have a reliable one.  If you don't want to make your own dough (even though it's super easy and you will be so happy with yourself when you try), there are many stores that sell ready-made pizza dough.  Look for the kind with a few ingredients and no preservatives (Trader Joe's has one) and just try to stay away from anything that pops out of the can like a cinnamon roll.
Divide the dough recipe into 4 parts.  If you are making them for kids, you can divide it into 8 parts.  Roll each part out into a square until it's about 1/4 inch thick.  If it's too thin, it will cause leakage.  Leakage is no bueno in calzone world.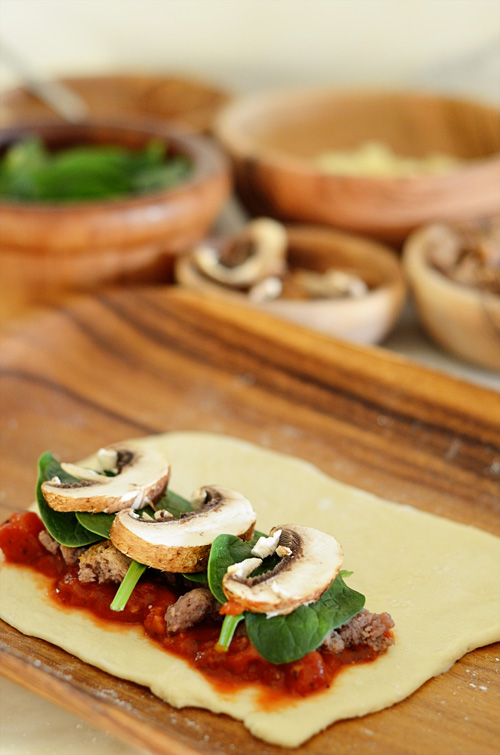 When it comes to little ones and food, I have learned that they are more likely to eat something if they help to make it themselves.  For these calzones, I like to put all the toppings in little bowls and let them pick what they want.  Also, if you only offer healthy options, they are more likely to pick a few of them by default.  We like chicken or turkey sausage around here.  We have a few great local places here in SD, like Da Le Ranch meats and Homegrown Meats.  You can find a really tasty Italian chicken one at Trader Joe's if you don't have local resources.  I had previously used the Jenny-O turkey sausage but I've officially scratched them off my list as I think there are better options for us now in the meat department.  I think we should try to find the happiest chickens and turkeys possible so they can be the healthiest for our bodies.
Great ingredients are:
zucchini
tomatoes
spinach
chicken/turkey sausage
prosciutto
mushrooms
mozzarella cheese
fontina cheese
red onions
olives
grilled chicken
peppers
Place the ingredients on half of the dough. Try to leave about a 3/4 inch space around the edges when you are filling them.  If they get too full, they might explode…just ask my husband. Then, fold the dough over and pull the bottom edge up over the top.  Press down the edges to form a seal. Brush the tops with an egg.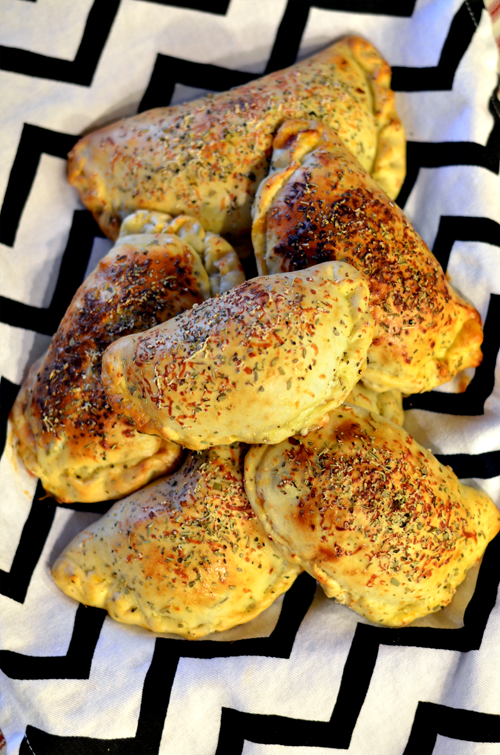 Just for effect (and a little extra flavor), I like to sprinkle some dried herbs and graze some parmesan on the top.  Bake at 500 degrees for about 15 minutes or until browned on top.
I HIGHLY recommend these family movies if you haven't seen them:
Then, you can eat calzones while you watch your movie.
Also, maybe  turn off your phones and try not to play words with friends or check your Facebook for the 25th time that day.  I know it's hard, but Your kids will love you for it.  Just try it.  You might love it too.
Stick around and find us on:
F a c e b o o k  //  T w i t t e r  //  P i n t e r e s t  //  I n s t a g r a m  //  E m a i l