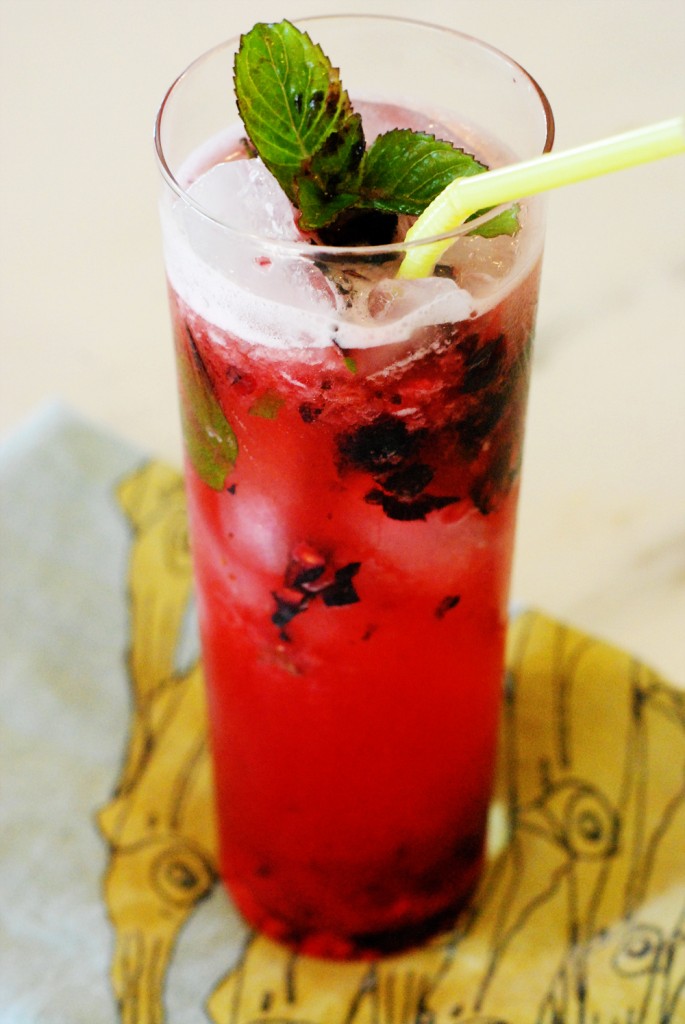 I am loving these fruit drinks this summer, especially since fruit in our garden is abundant!  We've been super busy lately with end of  school things so, I have particularly enjoyed winding down with a drink like this.  It has just the right amount of rum for a mama of 3, while still not going over the top :)  These fruit drinks are also really easy to make for groups or dinner company.
"Black and Blue"
4 Blackberries

15 Blueberries

1 oz lemon juice

1 sprig of mint

1 1/2 oz simple syrup

2 1/2 oz white rum

ice to fill shaker
Muddle the berries and mint together with the lemon juice.  Add the simple syrup, rum, and ice.  Shake for a minute, pour over a few more pieces of ice, and enjoy!