I have mentioned before that I LOVE old things.  The term that is popular right now is "vintage" which sounds cool and everything but before it became "vintage" and therefore popular, it was just something old to be tossed aside.  Junk is popular again…wha?  I'm sure this will fade in time but right now I am enjoying people noticing things in my house which are "vintage" (but have been there all along).  I even have friends who never liked or purchased said old things before, that are falling in love with thrifting and hunting for good finds.  It's fun.
Along with popularity in any area, comes higher cost.  I have been searching for many items for years that suddenly got popular and are now almost impossible to find (I say almost because I've been doing this awhile and know I can find them :))  I did manage to swipe a few of these crates for $5 a piece which is pretty good these days.  Most are more like $25 on Etsy and other sites.  Exciting, right?
So, I set out to make this planter concept which I originally saw at the San Diego County Fair a few years ago.  When I saw it, the concept of succulents and drought tolerant plants was just gaining popularity.  I have to admit, they are not my favorite kinds of plants, but are great for low maintenance planting.  I do wish they were prettier, but…what are you going to do?  So, I embraced them. The only thing to note about planting in this type of container, is proper moisture control.  You can add spanish moss to avoid mold or damaging your crate.  Otherwise, you should have no problems.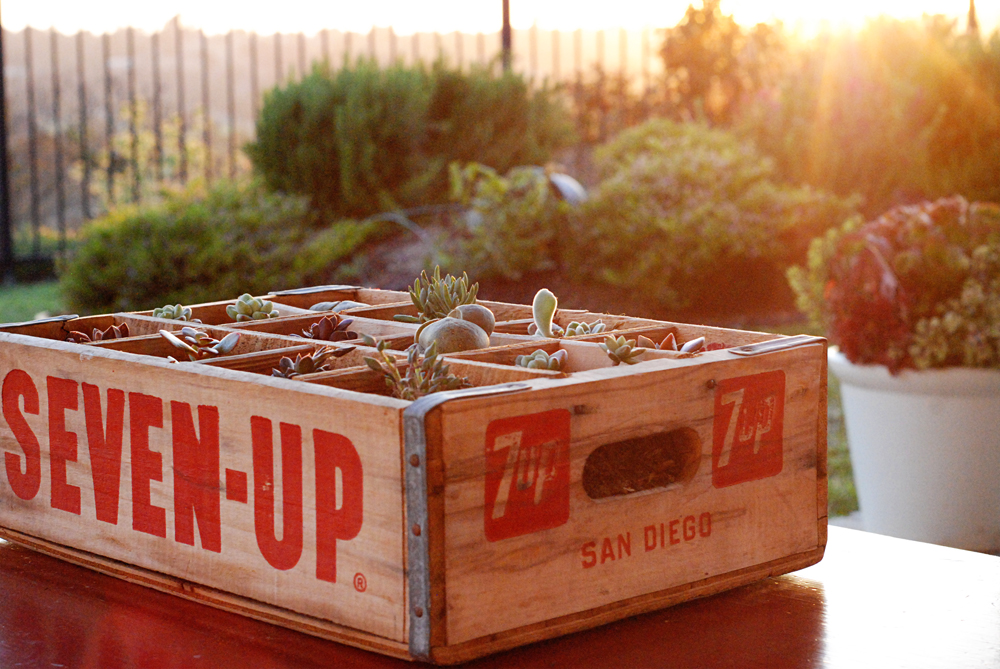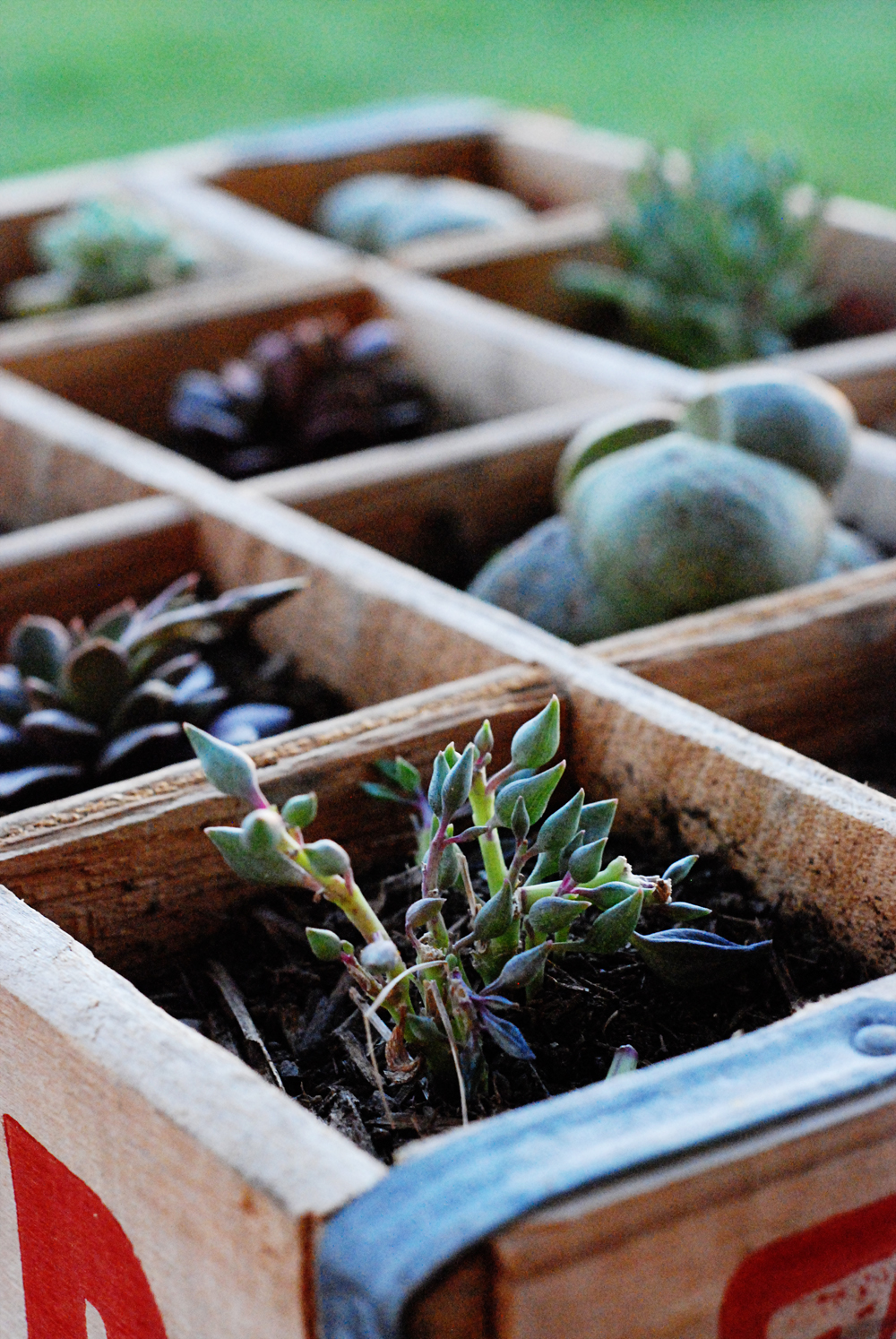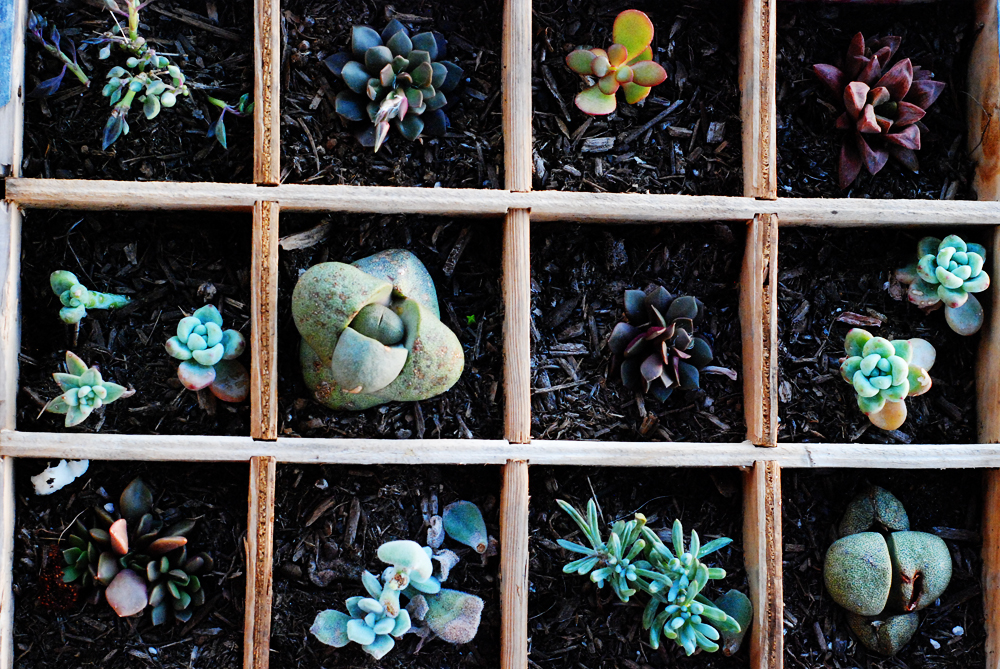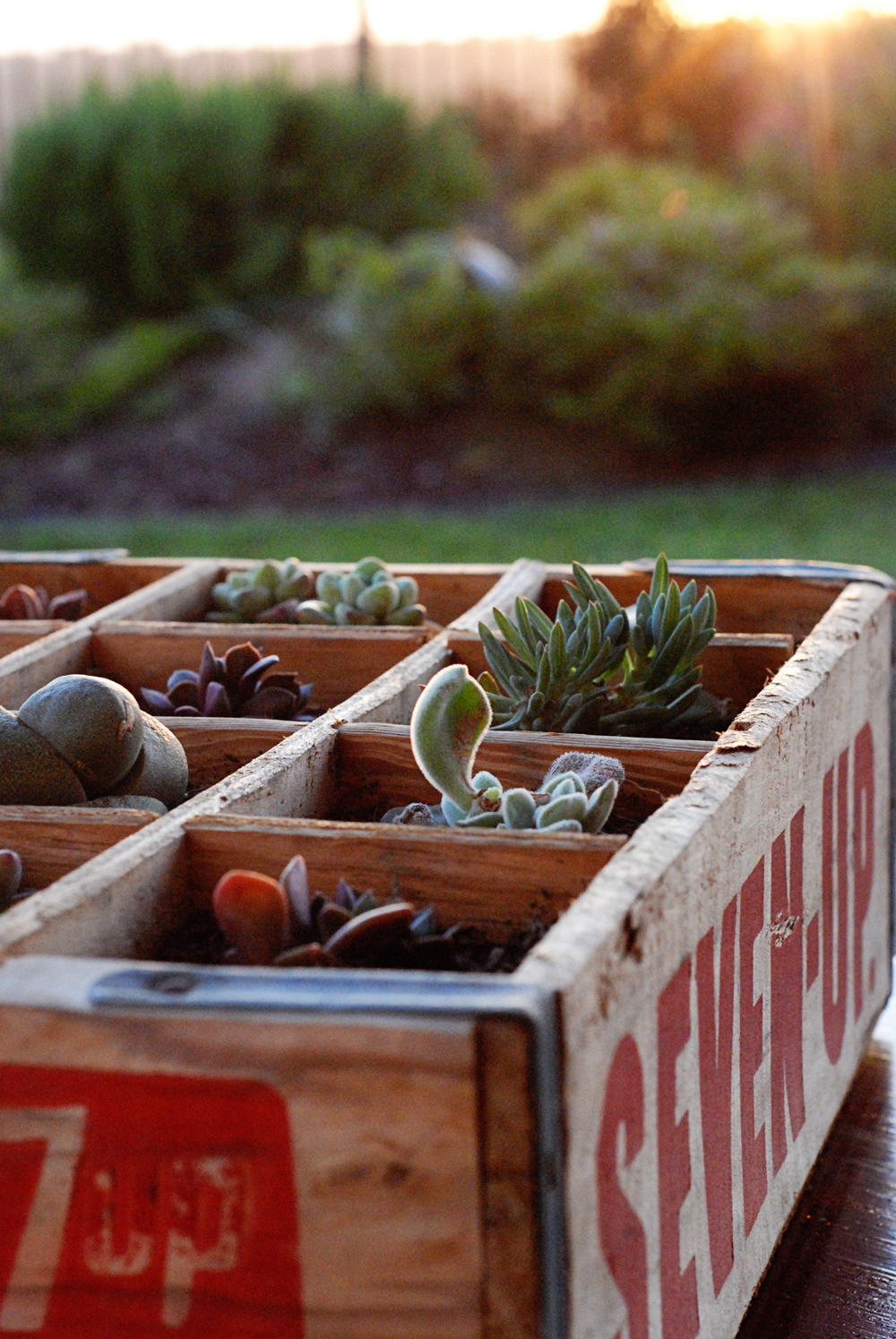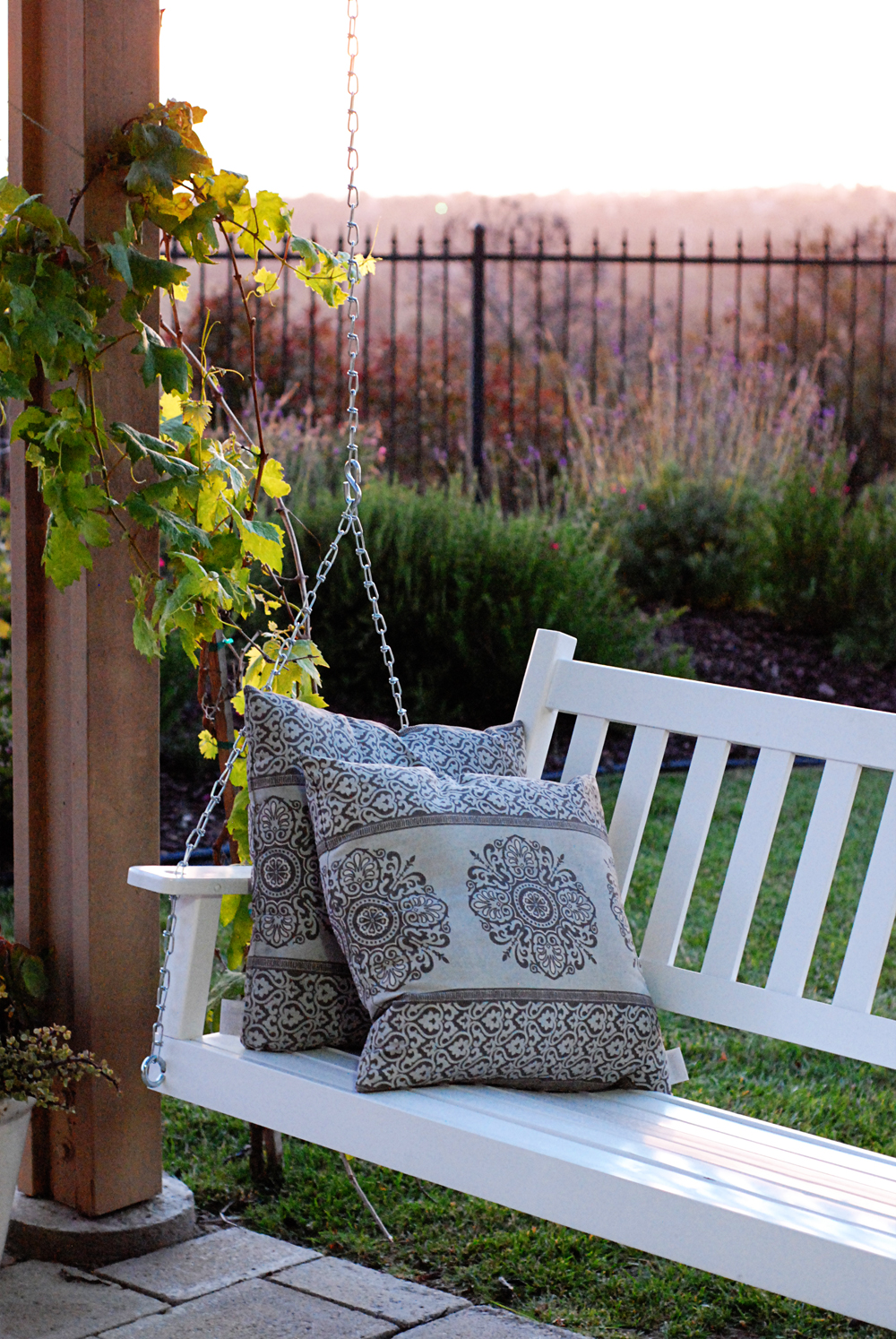 Enjoy with a loved one and a sunset!