*Warning*
This post contains unhealthy like materials that are un-Bon-like and might be harmful to your body.  Birthday parties are the only exceptions to eating these foods.  Ok…maybe not the only.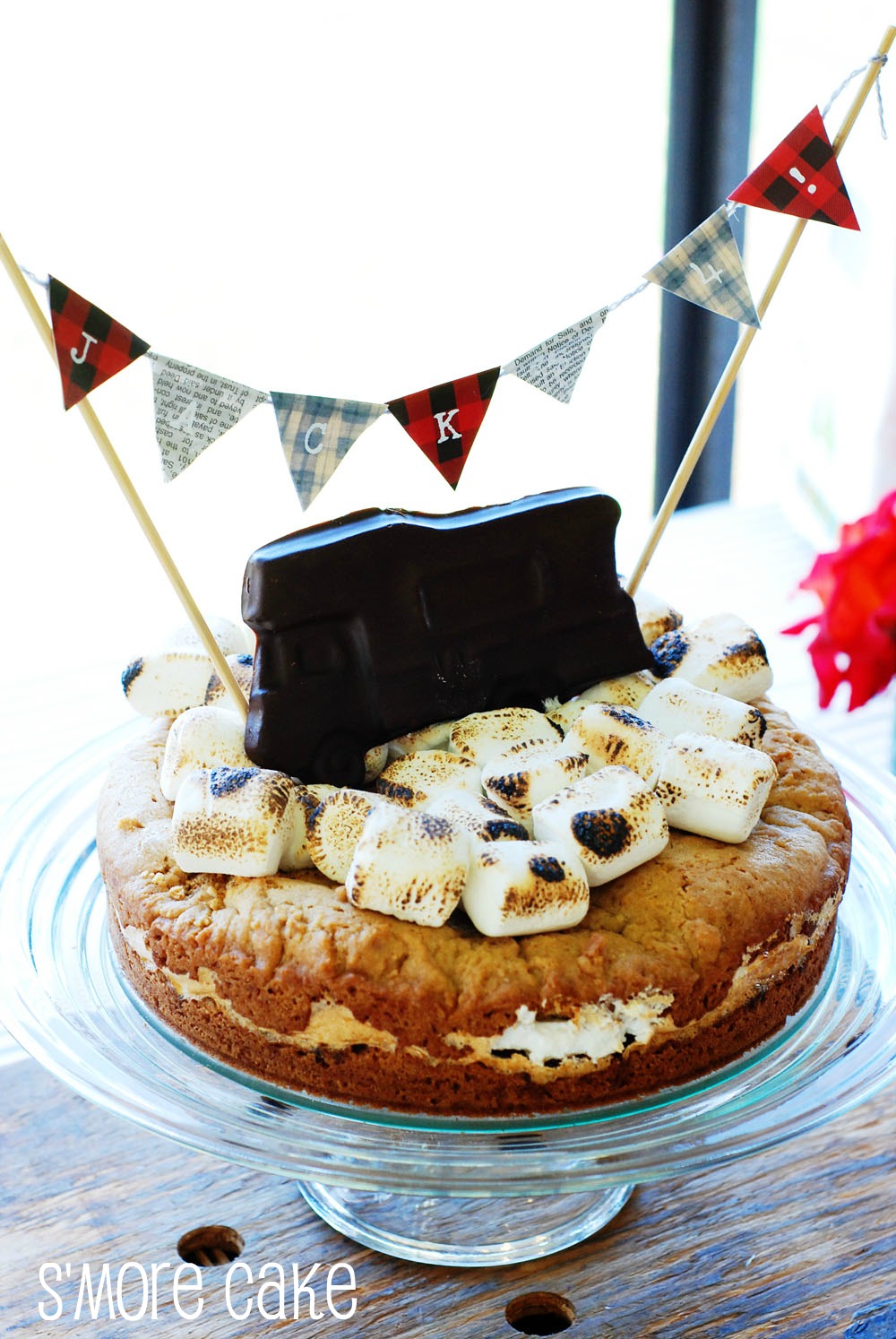 My little buddy had his 4th birthday recently.  He was super into campers at the time so we both decided a camping themed birthday was prefect.  I had a lot of ideas of things to make and do, but in the end, camping is meant to remind us how simple life really can be.  S'mores reminded me of simplicity and at party planning time, I had been seeing tons of Pinterest pins on s'more related things…mmm…I'm hungry now.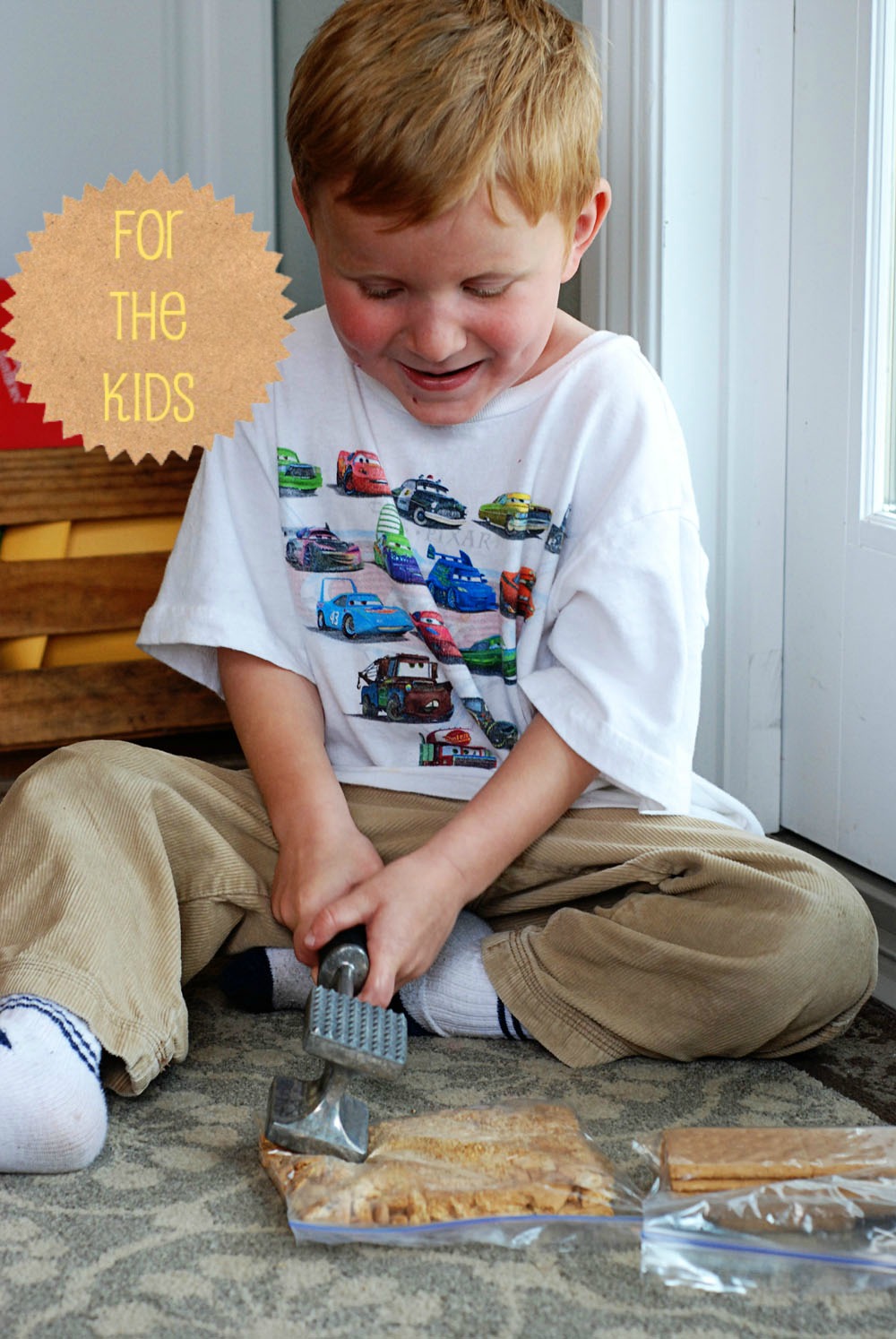 Crushing the graham crackers in a bag means easy clean-up and more freedom for them to help.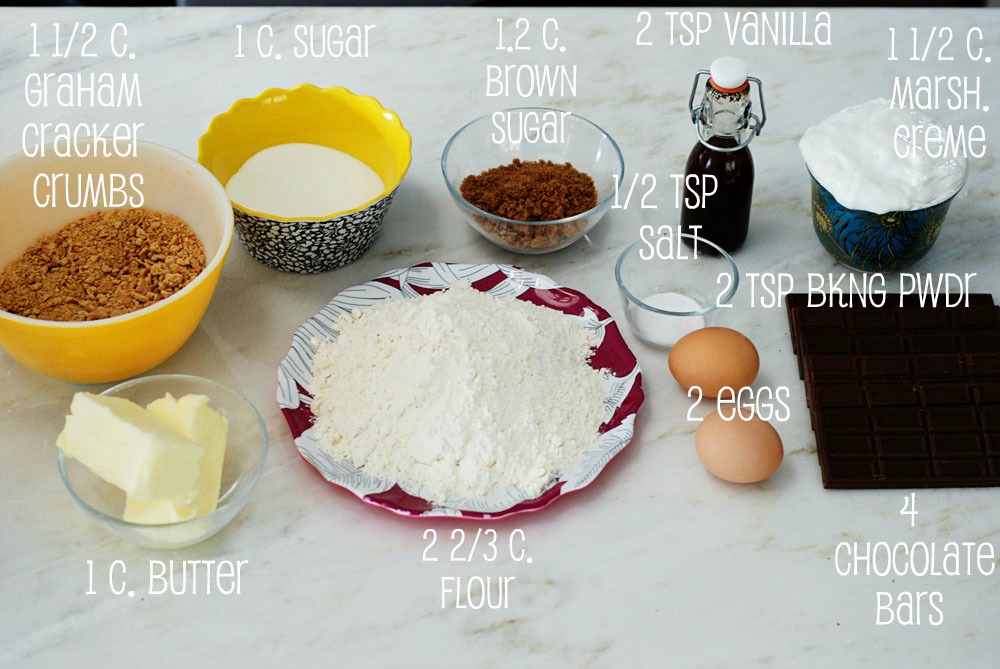 Cream the butter and sugar, then beat in the egg and vanilla. Separately, whisk together flour, graham cracker crumbs, baking powder and salt. Combine butter mixture and flour mixture.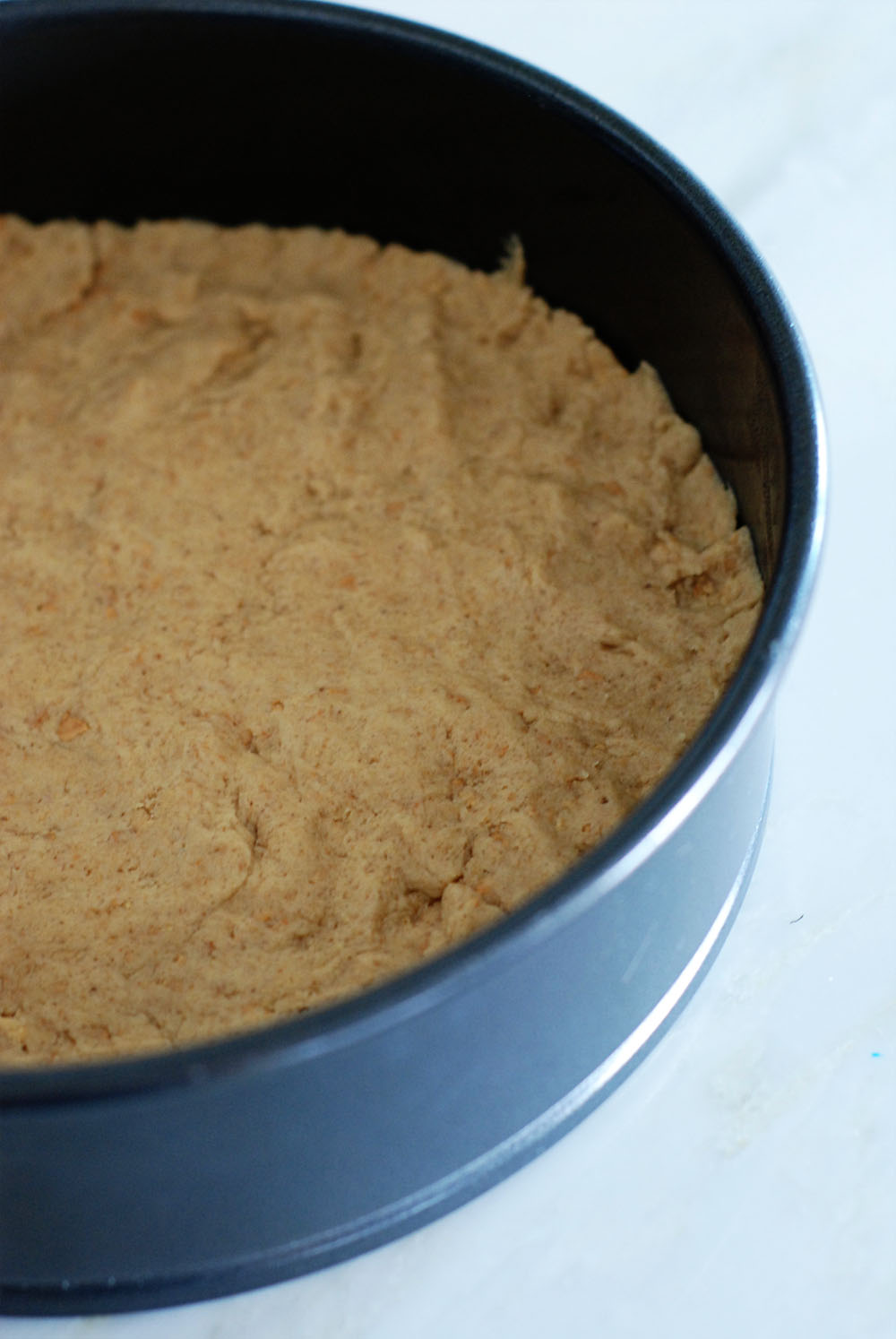 Press half of the dough on the bottom of a spring-form pan, saving the rest for the top.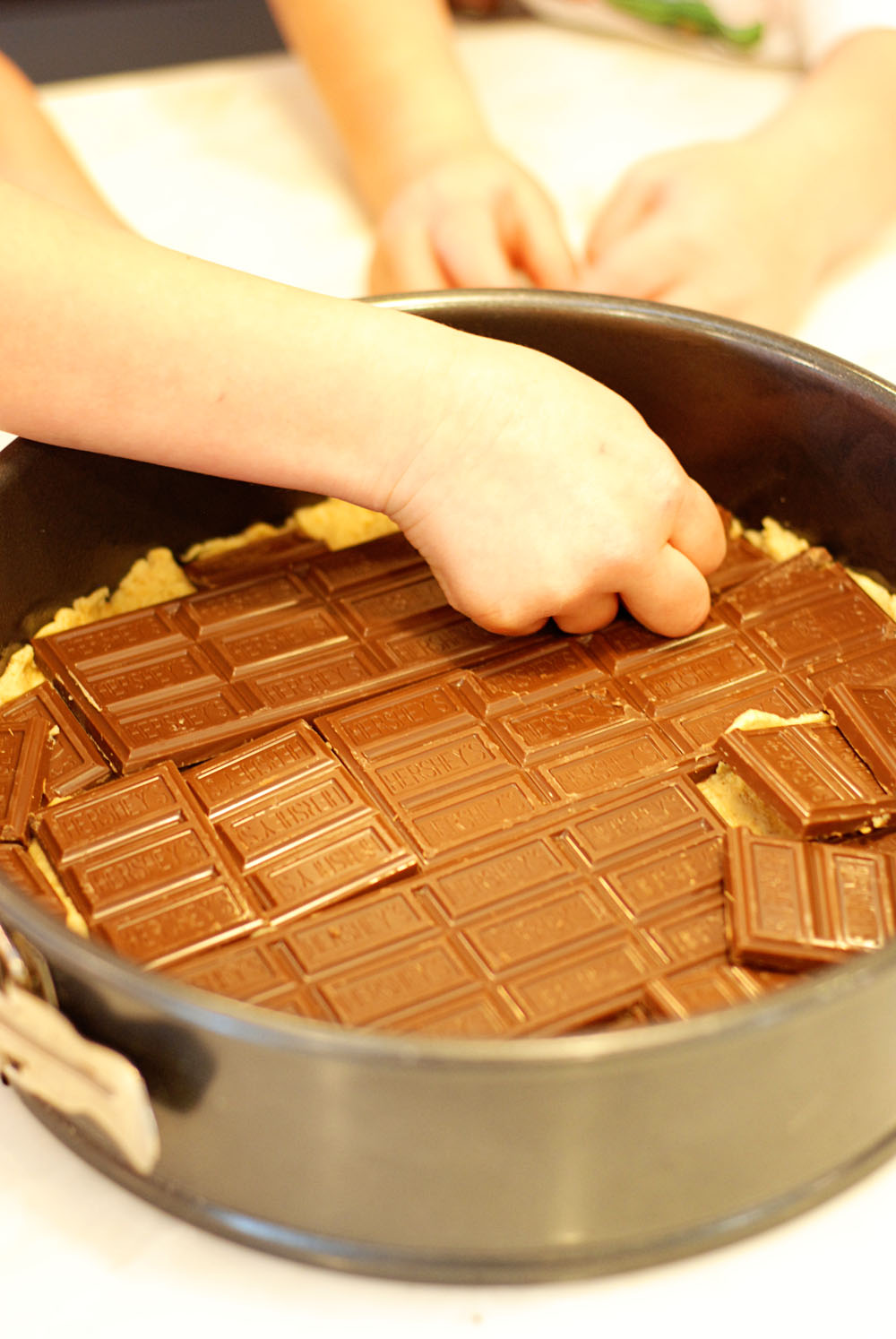 Add the chocolate bars on top.   I HAD to use Hershey's because what other chocolate bar do you grab for a s'more, right?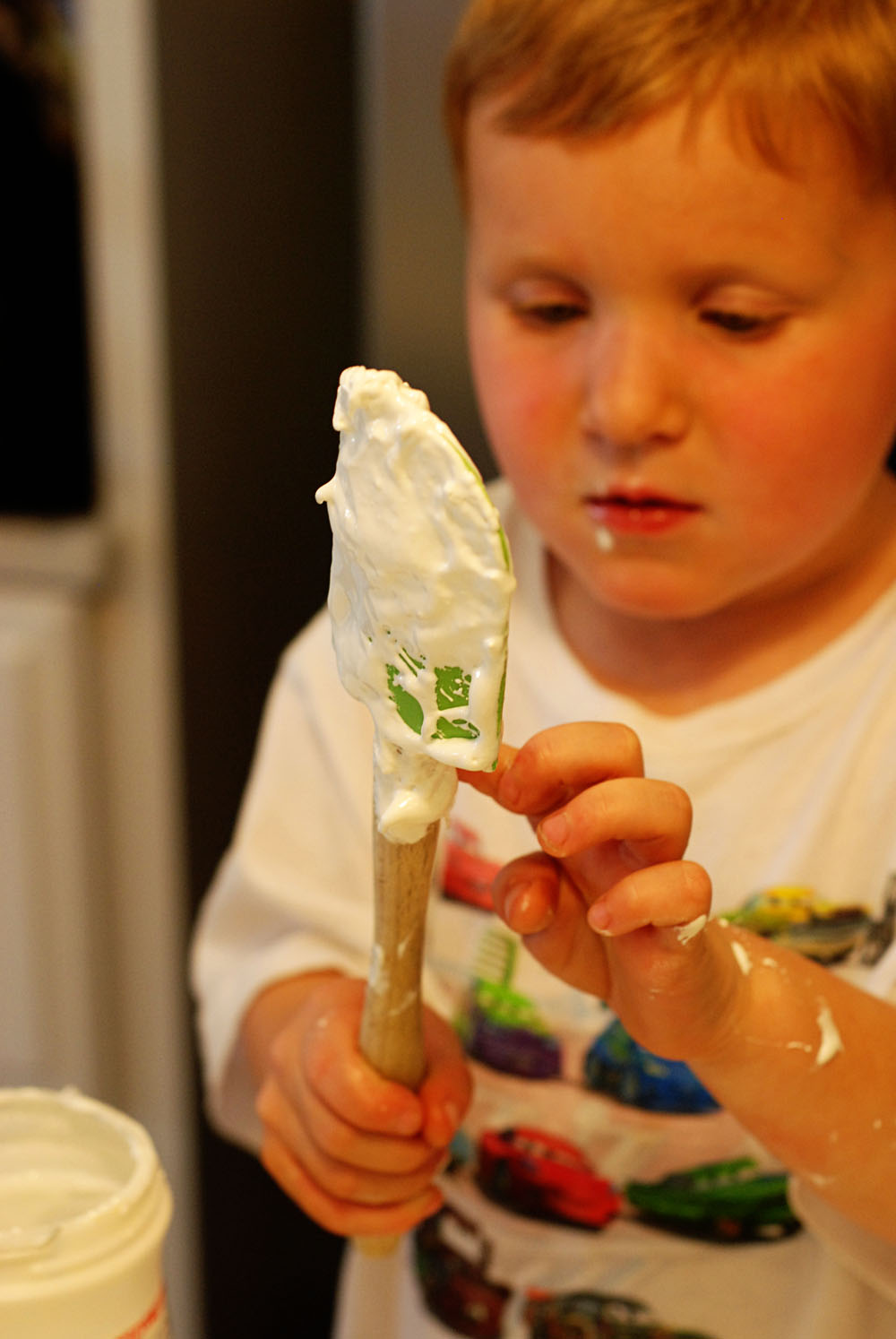 Spread the creme on top of the bars and then lick your fingers. Add the remaining dough in flat discs, then bake at 350 for 30-35 minutes, until brown.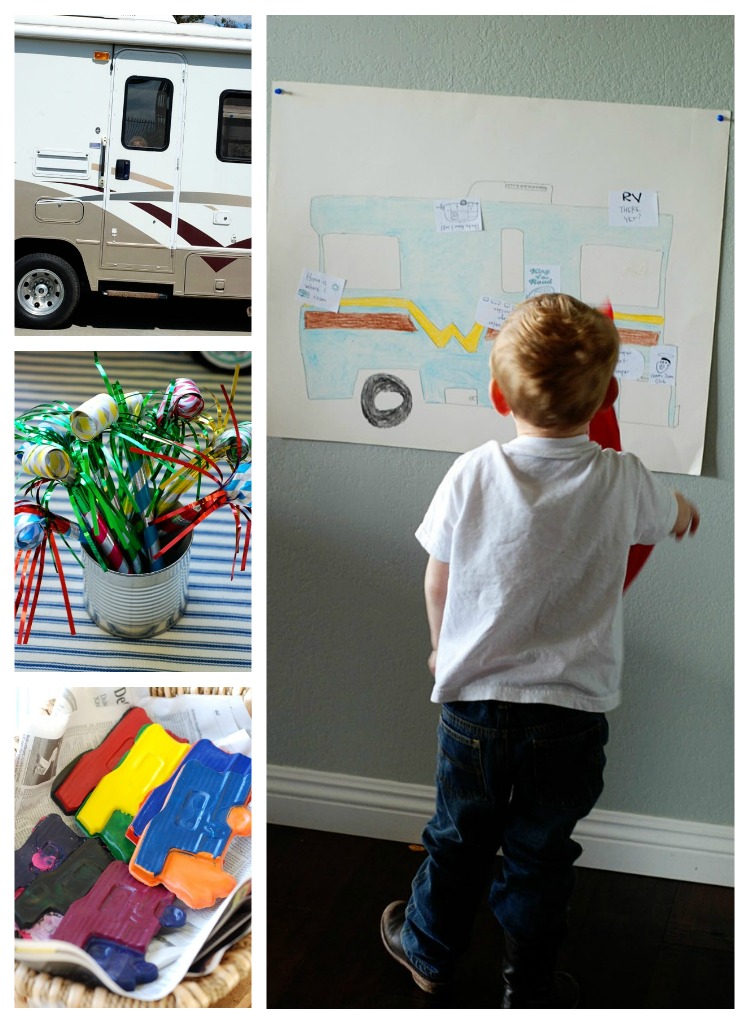 Other camper add-ons were an actual camper brought by Daddy, the camper crayons I made in an earlier post, party favors in a baked bean can, and pin the bumper sticker on the camper.  We grilled some grub and just enjoyed a relaxing party with our loved ones.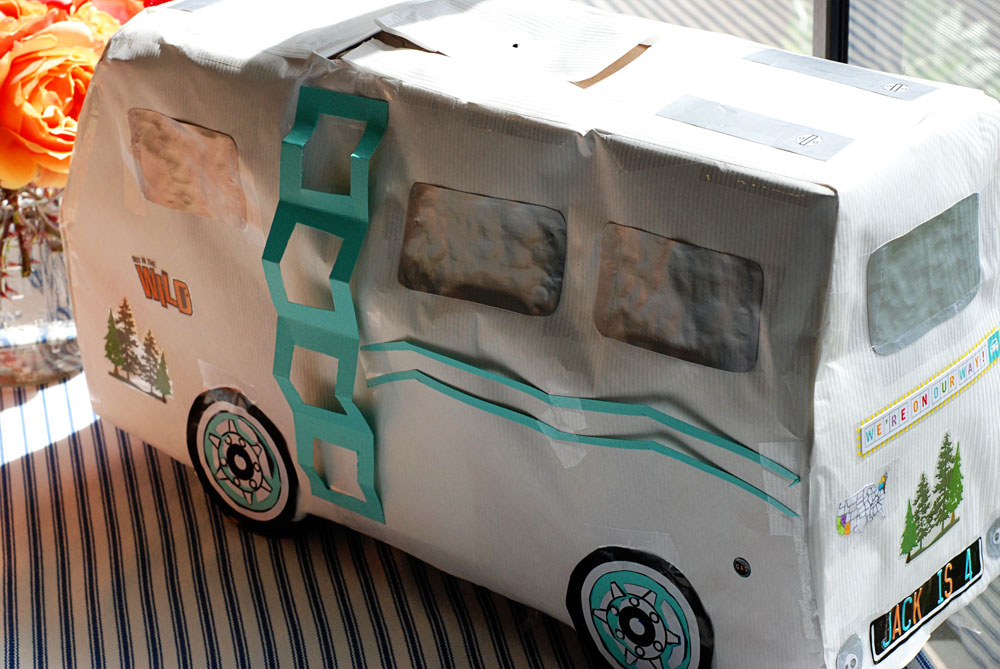 My wonderful mom also turned a fire truck pinata into the awesome camper!  Isn't it great?  Thanks, Mom :)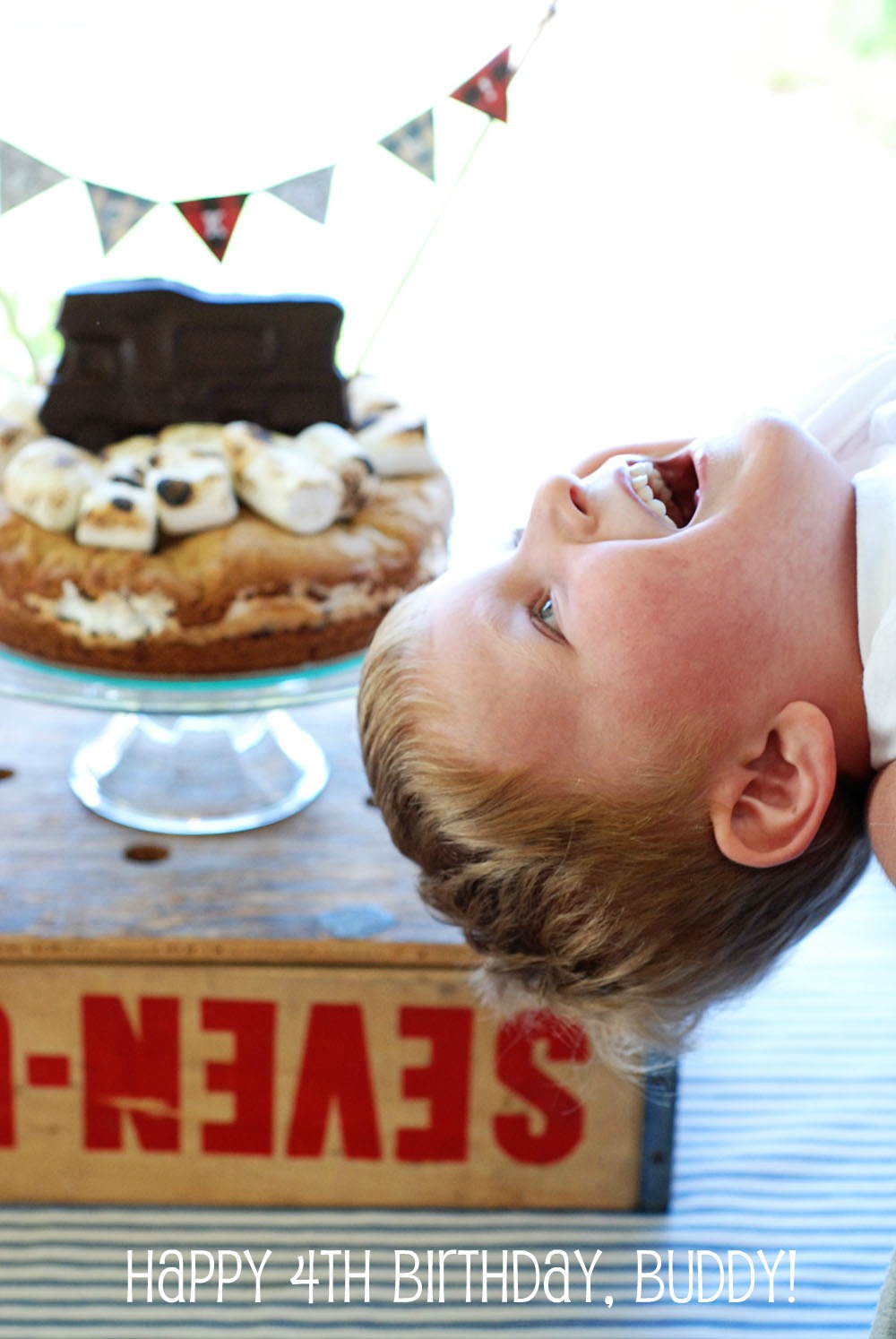 Recipe adapted from Lovin from the Oven