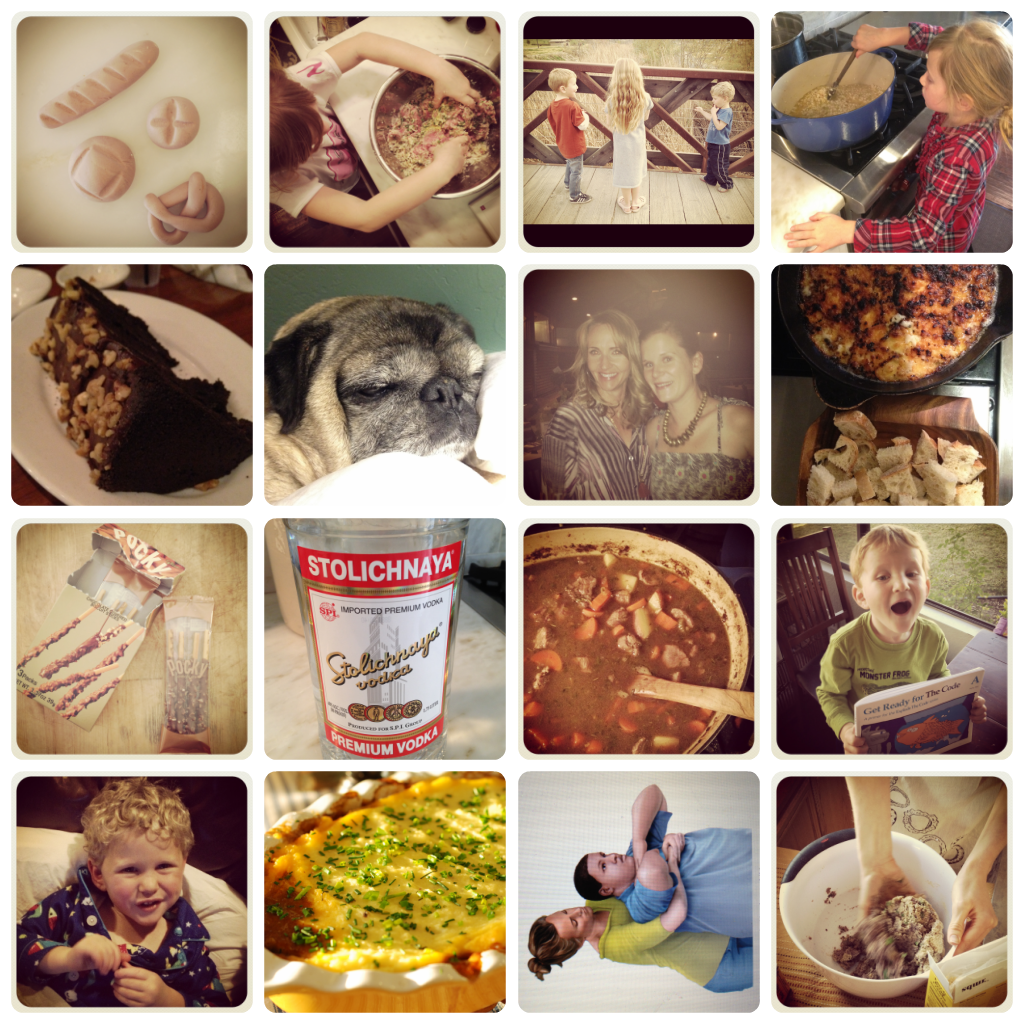 I was putting some pictures together from my phone and I realized a food trend.  I know I cook 95% of our meals at home, but I seriously take a LOT of pictures of food.  I don't always show people, but I've been taking pictures of food since before it was cool.   Cooking is imperative to me as the one taking care of my family every single day.  It can get exhausting being the ONLY one to plan, shop for (with kids), unpack, prepare, cook, and clean-up the meals every day.  No respite.  However, I wouldn't trade any job or position for what I am able to do every day in this home for my love, my kids, and anyone else who pulls up a chair to our table.  This week I have been so encouraged by friends in regards to food and ways you can change meals up for your families.  There are SO many easy/new/different/cool recipes out there for us to try…it will never get boring.  If my positive energy isn't working, try my "Ridiculously Yummy" board on Pinterest.  There are tons of amazing recipes out there!
My pictures are just a tiny snapshot of my week.  This one was a busy one.  We are on our last week of the foster care process and just have our final inspection tomorrow (fri).  Above you will see some calm in the midst of business.
(from left to right, top to bottom)
1. Miss F and I made clay bread for her dollhouse.  So fun.
2. We had delicious meatballs Monday night from my rarely used Everyday Food cookbook.
3. Had a play-date with some home-school moms at a new park. They loved it.
4. Had some friends over Sunday for Jamie Oliver's mushroom risotto
5. Had a foster care interview Tuesday and then ate at Claim Jumper.  The Mother-load disappointed.  Did it always taste that bad or has my tongue become that snobby. I'm thinking they've changed the ingredients…one more place to check off our list.
6. Finishing some foster paperwork and doing a little web design with Leonard by my side.  He can be so encouraging.
7. Celebrated a beloved friend's 40th.  She's amazing…one of those truly generous people who I love to be around.
8. Made cheese dip from here for an evening at home.
9. Enjoyed some Pocky and reminisced about Japan.
10. Made some vanilla extract with a friend.  Tutorial to follow.
11. Made Guinness Lamb Stew for a party tomorrow at the same time as calzones for our dinner tonight
12. My little buddy finished his first preschool book.  Woo!  He loves school way to much.
13. My little bean about to enjoy family movie night.  We finally watched Dolphin Tale which was truly one of the best family films I have seen.  Truly.
14. If you are busy like me, try Shepherd's Pie for dinner.  Start with Alton Brown's recipe but substitute a hearty stout or porter for the broth.  It makes an amazing yet easy twist!  I even make this when it's just the kids and I.  My recipe to follow.
15.  Ed and I took CPR online Monday night and had our test/ evaluation on Wednesday night.  Thanks to my Mom for hanging with the kids for a bit Wednesday night :).  I was a little saddened by the NEW  Heimlich for larger children…oh how I wish we could be a healthier nation and not need this update.
16. Got to learn a few new plant-based recipes from my friend Leah on Saturday. She's an inspiration to us all of good health and could definitely help the guy in picture 15.
Make anything good this week?