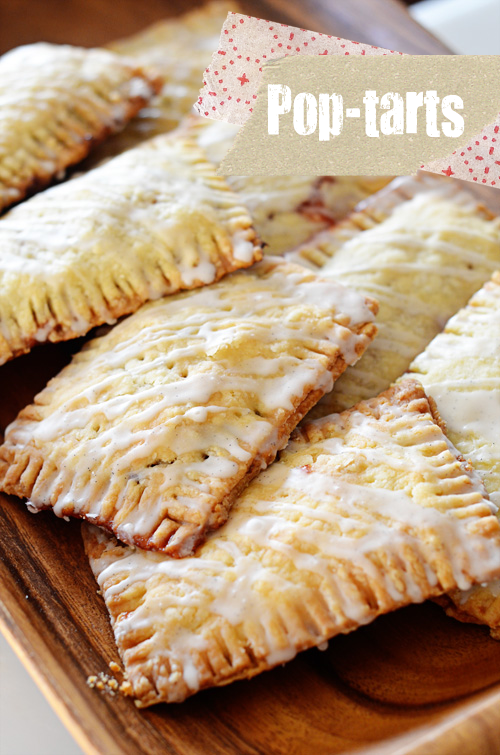 I'm super excited about this post.  Did you ever make something and it turned out ridiculously better than you expected.  Yup, that's this one.  These were so good I actually ate some pieces of my little guys, which he for some reason didn't eat.  I don't do that normally.   I think the other reason I enjoyed this was because the man of my dreams took our enthusiastic little hiking boys out into nature for a bit.  It was pretty peaceful and Miss F and I really felt like baking.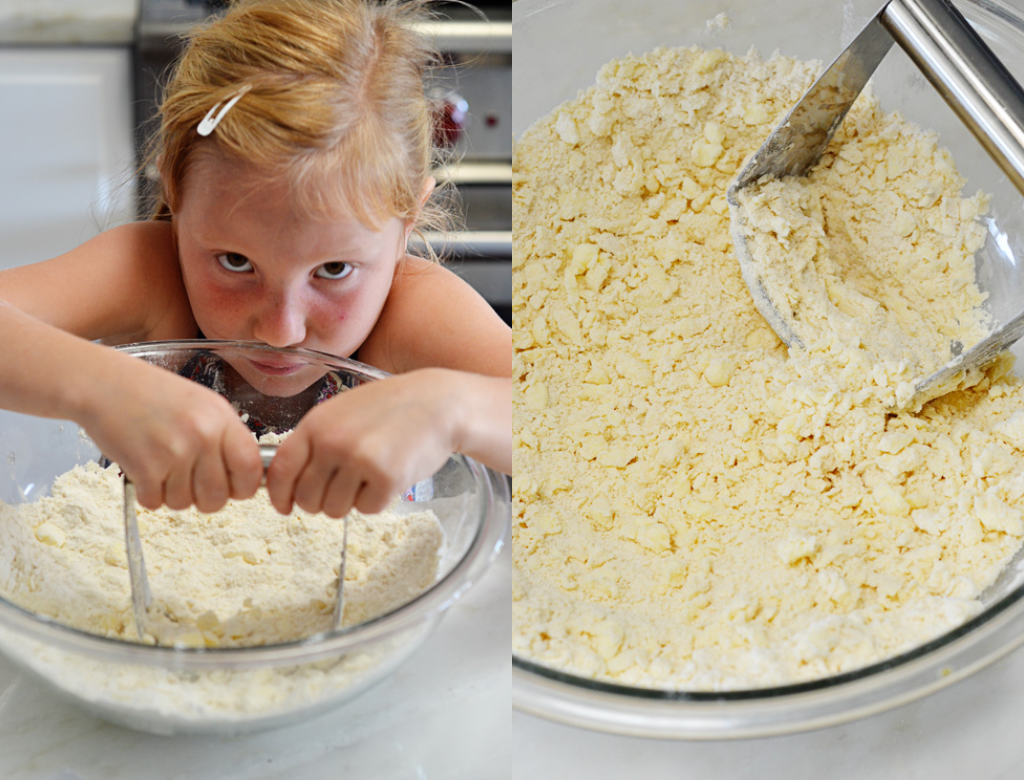 First turn on some awesome music.  Really…just do it.
Whisk the flour, sugar and salt, and combine those with the butter using a hand blender or a food processor.  You want it combined to the point that you have pea-sized pieces.  I had a 6-year-old doing most of the blending so she got as close as she could, shown above.  Over-mixing will result in less flaky crust so err on the side of less blending.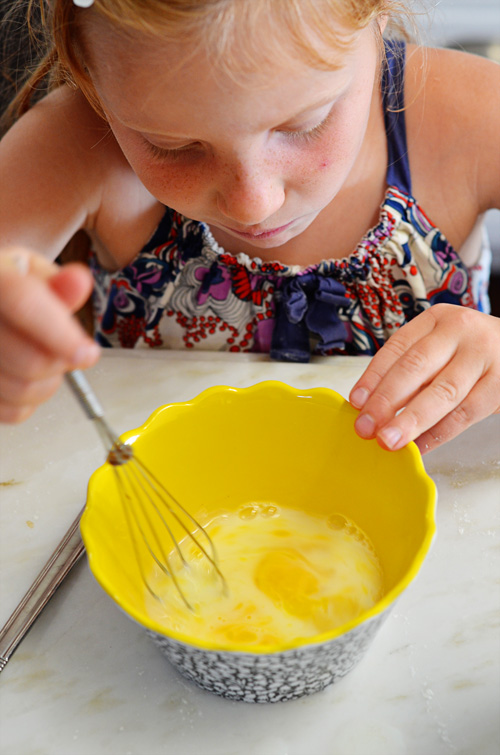 Mix the  milk and eggs with the flour/butter mixture until just combined.  Then divide the dough in half.  One half will be for the top and one for the bottom of the pop-tart.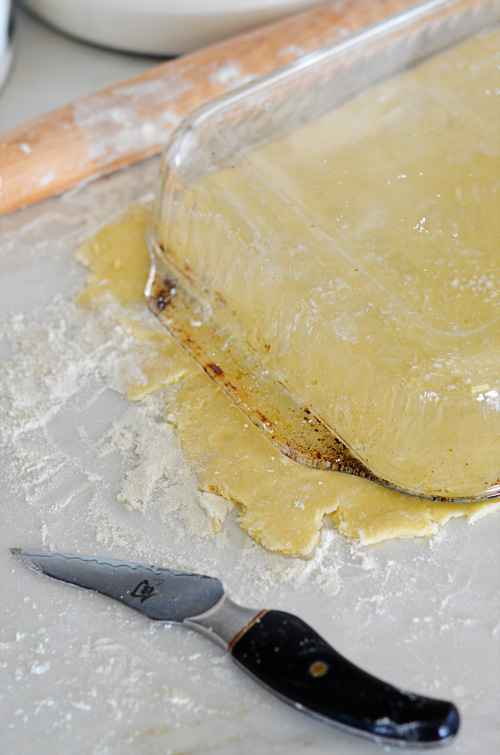 Roll the dough out (about 1/8 inch thick) to about the size of a 13×9 pan.  Your goal is to make 9 3″x4″ rectangles. Repeat with the other half of the dough.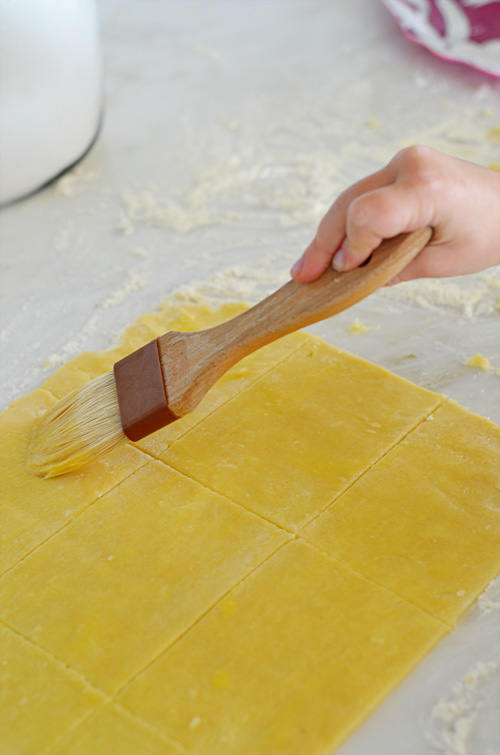 Brush the dough with the beaten egg.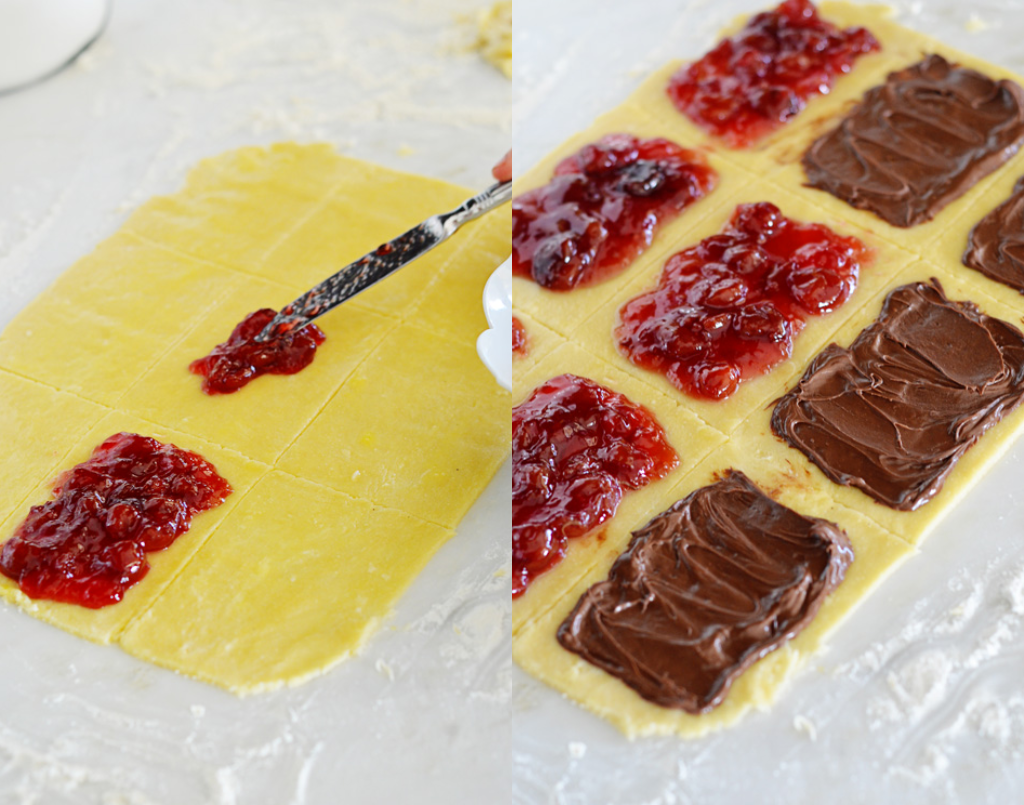 I let my sweet girl pick the flavors so she picked cherry preserves and nutella.  Love her.
Other options:
Pumpkin filling from a can or homemade
cinnamon and sugar
goat cheese, lemon zest, and thyme
other jams/preserves like this one
melted chocolate chips
onion jam
cooked meat (ode to the British Isles)
sun-dried tomatoes and feta
You can pretty much put whatever you want as a filling, sweet or savory.  We were making these for dessert, so we chose sweet.  When I make these again, I will throw some onion jam in…for sure.  Just make sure, whatever it is, that you leave a 1/2 inch space along each side to close it off.  You will see in the next photos that I overfilled mine, but I knew I would prefer them on the messy side to eating a mouthful of pastry with no filling.  You get me?  :)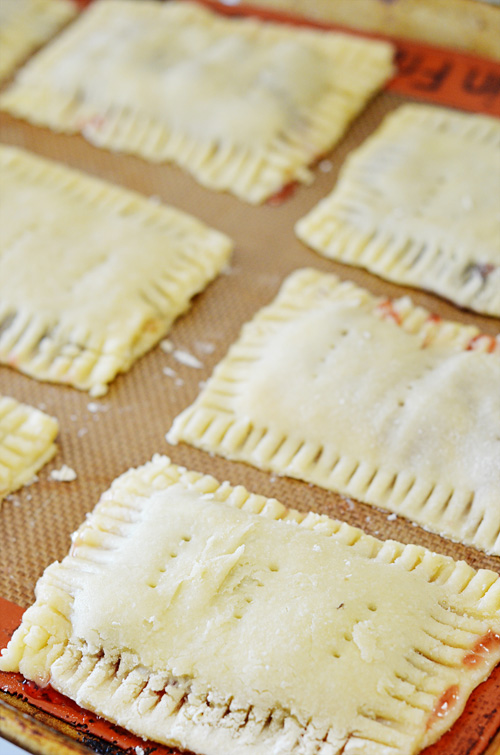 Once filled you can place the cut out tops on.  Press down the sides with a fork and poke with a few holes so they don't puff up too much.  Bake at 350 for 25 minutes or until slightly browned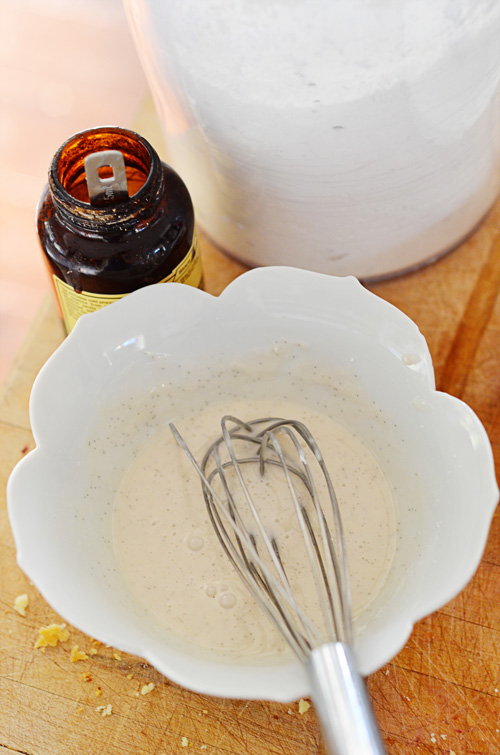 Since we were making these for dessert, I made up a little glaze with 1/2 c. powdered sugar and about 1 T. of milk.  Add the milk in gradually, as it doesn't take a lot to make it thinned.  I tossed in a little vanilla bean paste (1/2 tsp) simply because I've been obsessed with it for the last year.  My love hasn't faded for it yet.  Get it here.  I will change the life of your baking.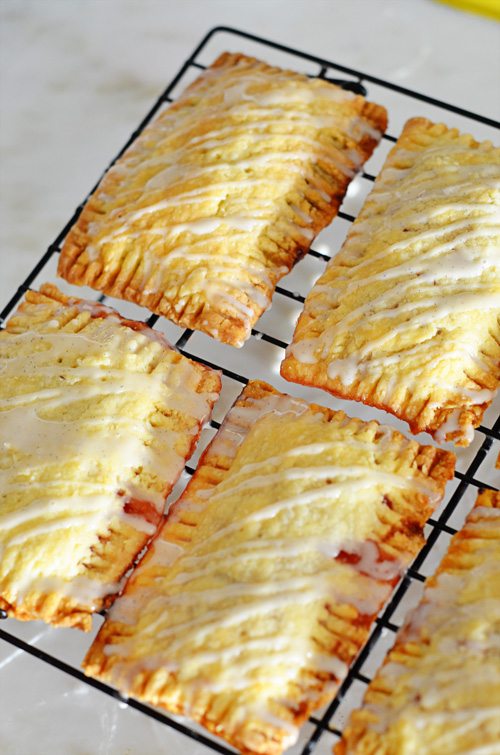 Drizzle after the pop-tarts have cooled.
Pop-tarts
(adapted from King Arthur Flour)
Pastry:
2 cups flour
1 T. sugar
1 tsp. salt
1 cup unsalted butter, cut into pats
1 large egg
2 T. milk
1 egg, to brush pastry
Icing:
1/2 c. powdered sugar
1 T. milk
1/2 tsp. vanilla bean paste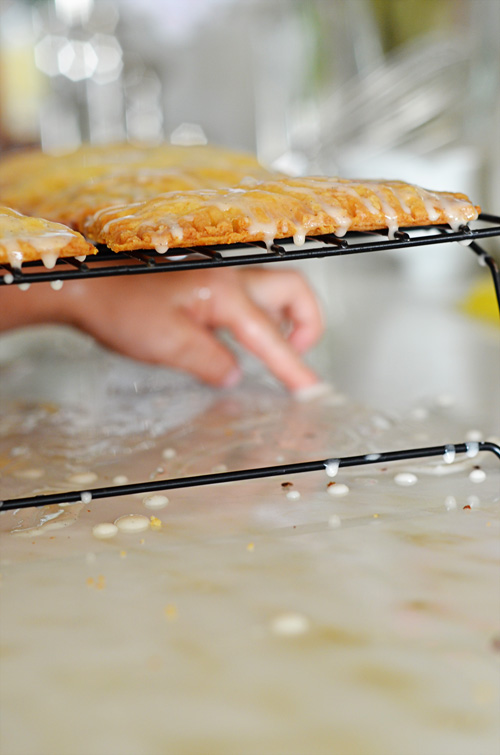 There were more licking fingers than I could handle at this point.
Enjoy making these.  I really did.  If the weather is cool and you turn some Ray Lamontagne on, you might enjoy it more.