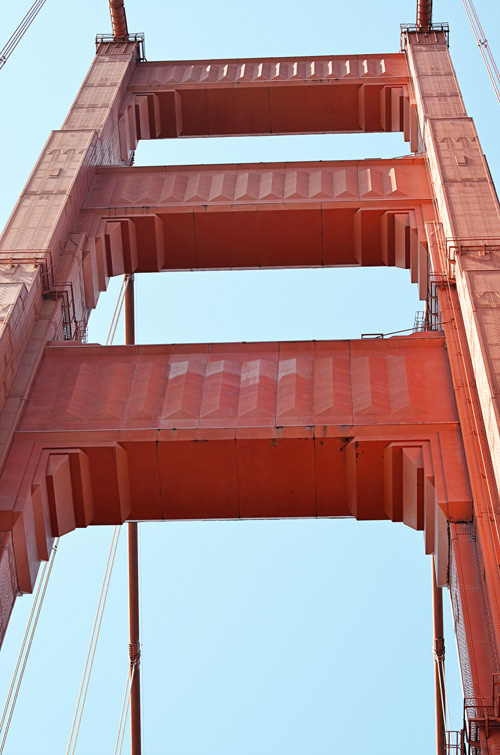 Judy Garland's "The Trolley Song" was what was playing the first time I went across this beloved California bridge.  I was on my honeymoon and it was as great of a drive as you could script in any movie.  My new husband's smile is still fresh in my mind.  It was just a lovely day.  This time around,  my love got to finally drive a convertible over the bridge.  I didn't realize at the time that this car would mean crazy awesome bridge photos.  I have 100's of photos from our many trips across this bridge, but it's really hard to get photos without people and/or cars in them.  I had to narrow it down to these few but I love them.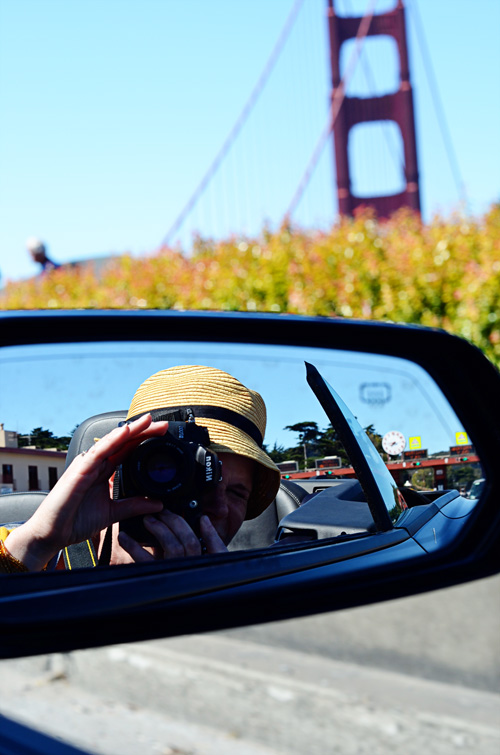 All to common mirror shot but it felt right here.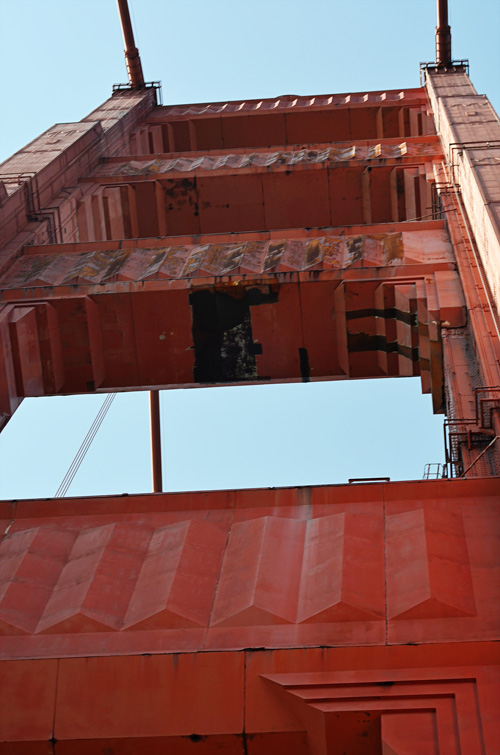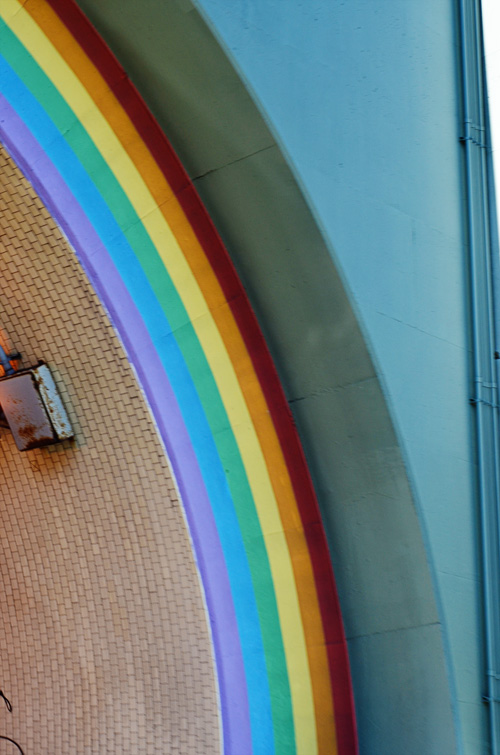 The tunnel on the way out of San Fran.  What's with the rainbows?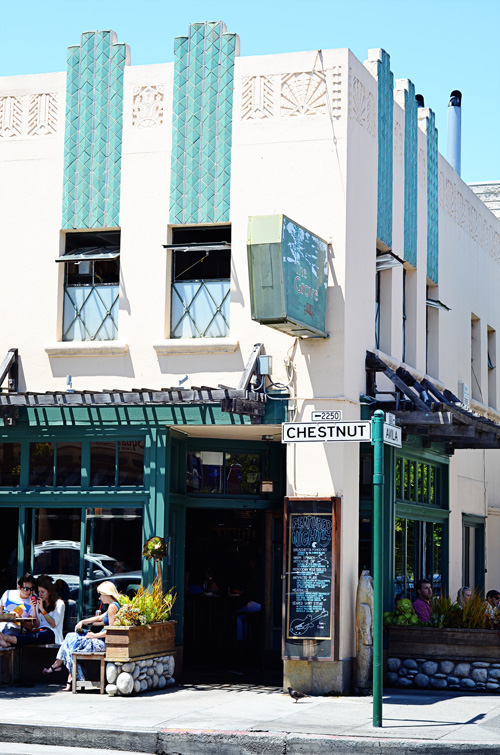 Any time I notice an art deco building , I must snap a picture of it.  Cute, right?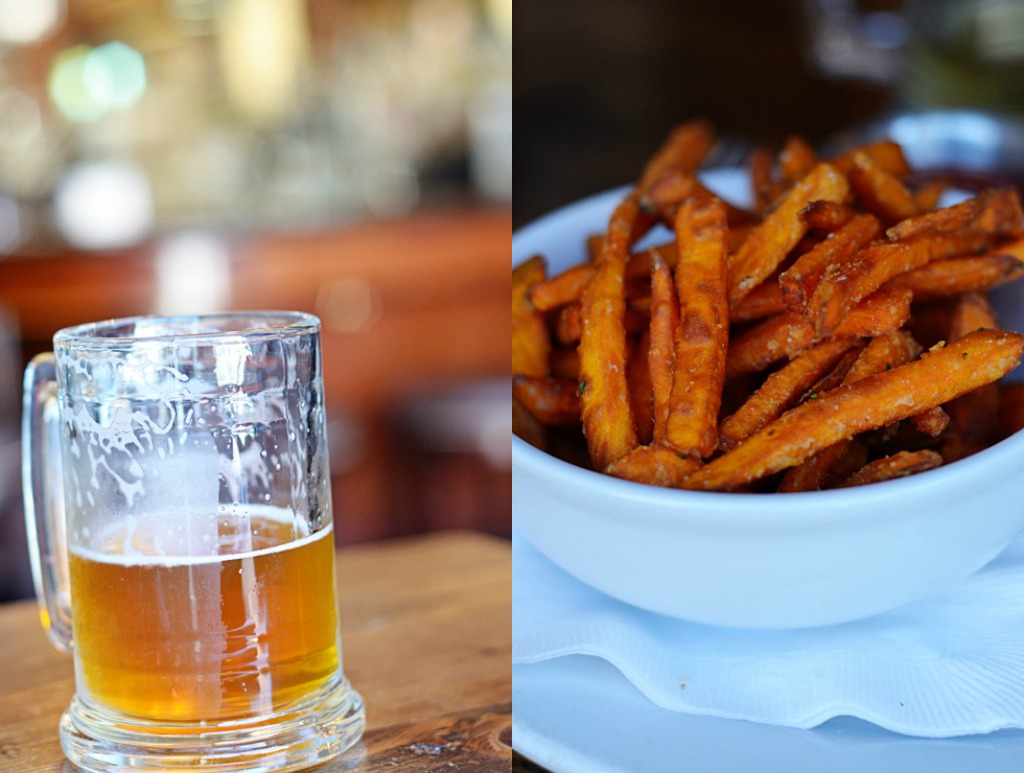 We urbanspoon'ed a place called the Pig and Whistle.  I saw it was an English gastropub and had many beers on tap so we knew it was calling for us.   When we were in England for a week, we ate at a crazy amount of these kinds of pubs and we miss them terribly.  The food was super yummy and familiar, with a twist.  I had lobster bisque (one of my favorites!) which was amazing.  I had it with an English pear cider, a chicken club sandwich and a split order of sweet potato fries.  My man had a burger with house made tater tots.  This man had a deep love of those little potato nuggets until his wife came along who doesn't typically shop in the freezer department, with the exception of ice cream and peas.  They were pretty terrific.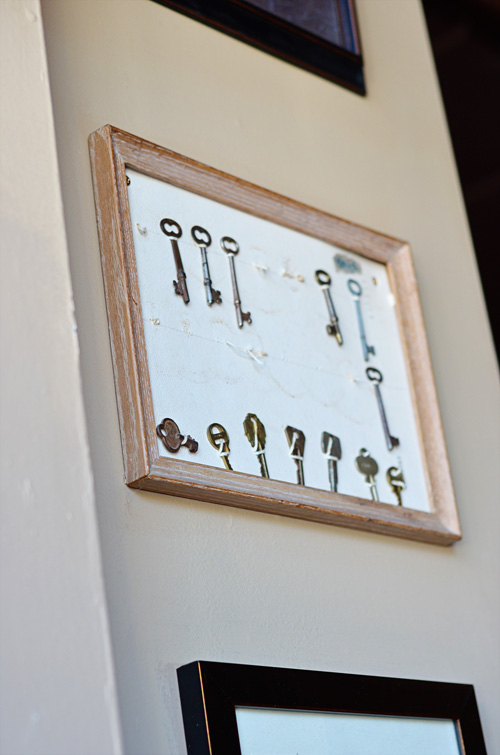 I loved this frame with the keys in it.  It reminded me of this idea on pinterest.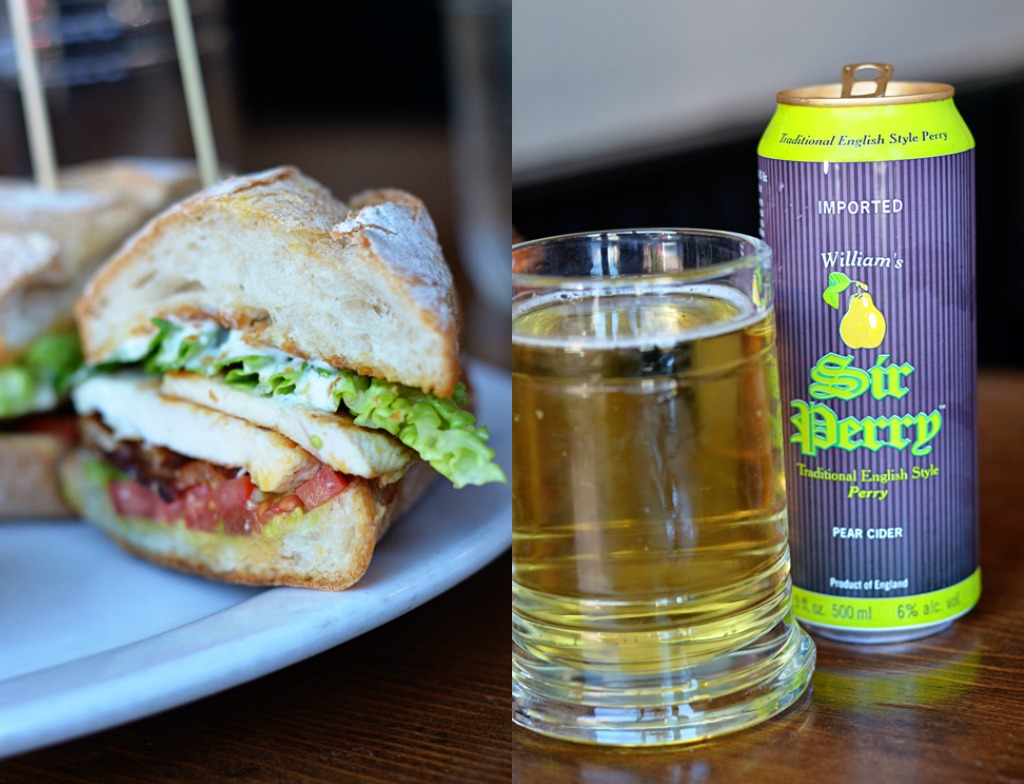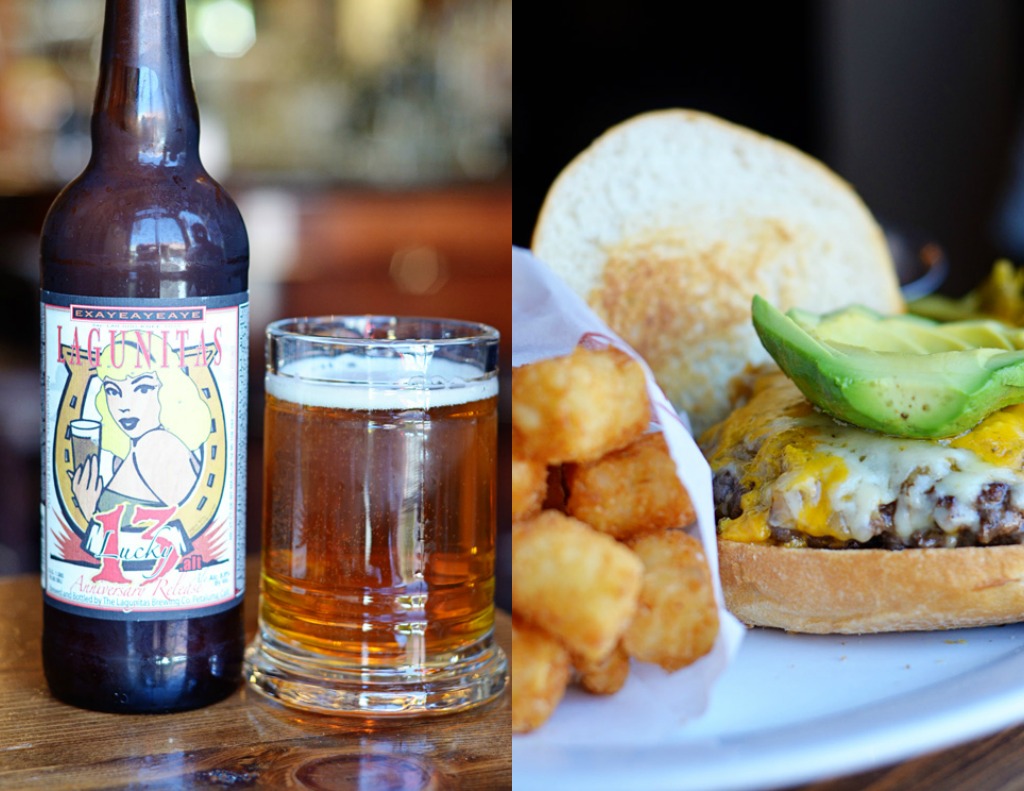 The first date night we had in town was relaxing, full of laughing and jokes, and ridiculously tasty.  We went to RN74 which I was really looking forward to.  It gives San Diego's favorite, Searsucker, a run for their money.  The vibe was similar and the prices were the same, but the food was just so good.  I would be a regular at this place if I lived in SF!  I won't show every picture because I took them with my phone, but it was so delicious to not share.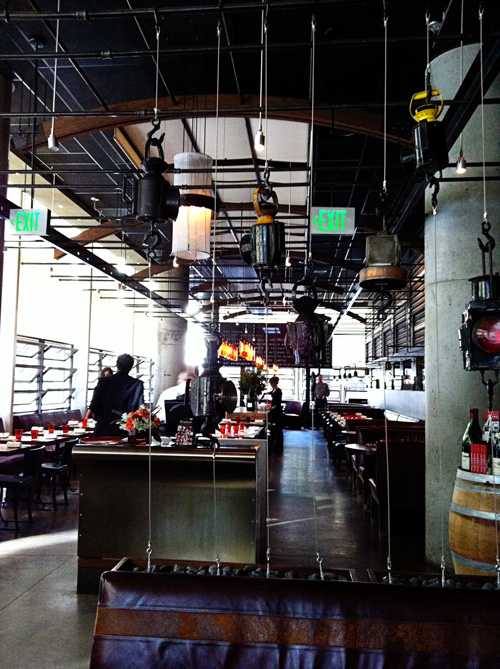 Right off the bat I knew we were going to be friends because of these lights.  Also, our waitress told me she liked my hair and my whole "look" which always makes a person feel special and at home.  So sweet.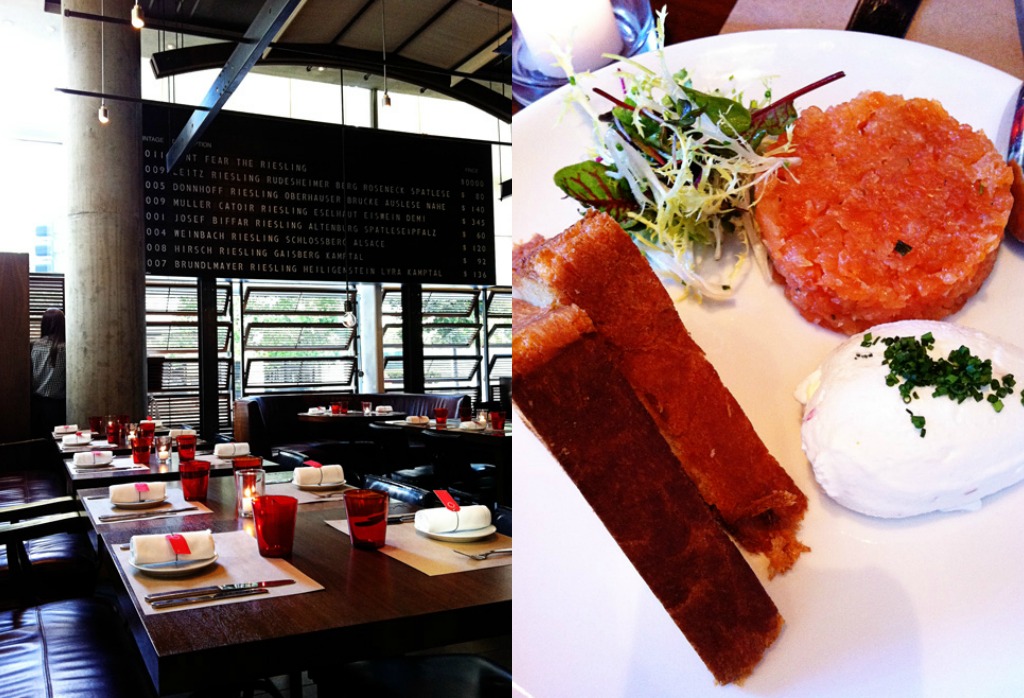 Besides the lanterns, the wine list was on an overhead board presented as a train schedule.  The coolest part was that the one in this picture would move/flip every hour, just like it would do at the station.  So cool.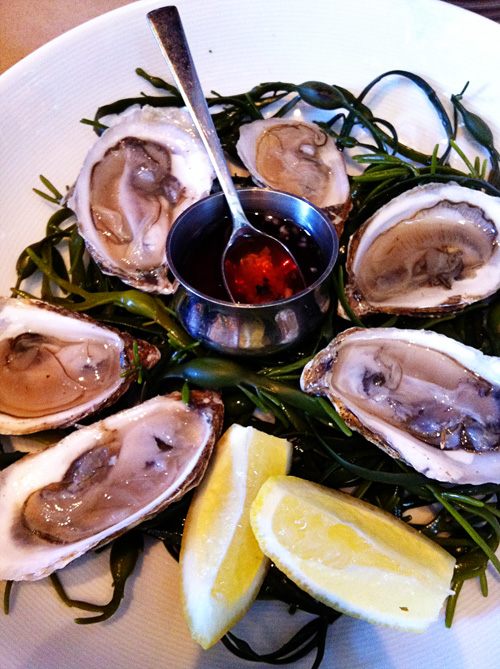 Oysters.  The 2 from PEI were so creamy and had just the right amount of fresh saltwater taste.  It was such a cute touch to place it on a bed of seaweed.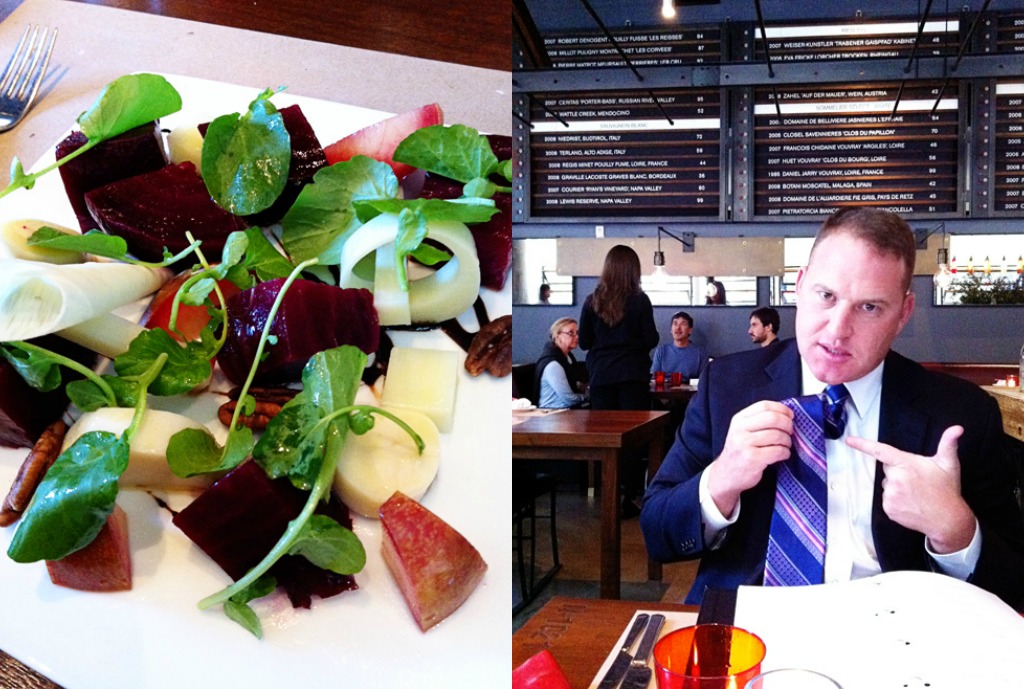 Beet and hearts of palm salad.  He's pointing to his tie because he rarely goes a meal in a tie without getting a spot on it.  Seriously.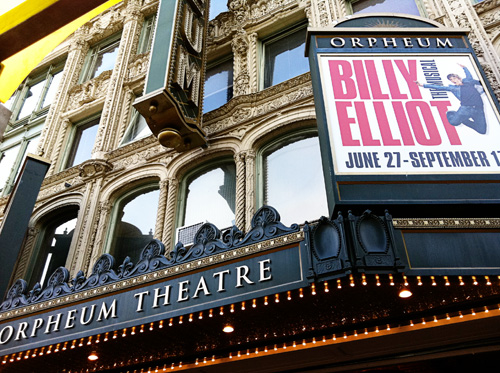 We love to go to shows whenever we can.  We make it to a few every year, but nothing is as good as going whilst visiting a bustling city.  Theaters' in big cities are usually enveloped with history and beauty which always makes it feel more special.  This theater was where we should have seen the original production of Wicked.  We were on our honeymoon, now over 8 years ago and it was SOLD OUT.  I was so bummed that day but my wonderful husband has since taken me a few times so it seems to have worked out alright after all.  We now found ourselves back at the same theater to see "Billy Elliot", another show that has been on my list a long time.  The boys' in this show were just incredible and easy to listen to, even with thick Irish accents.   Plus, my husband really liked this one so that makes it more fun :).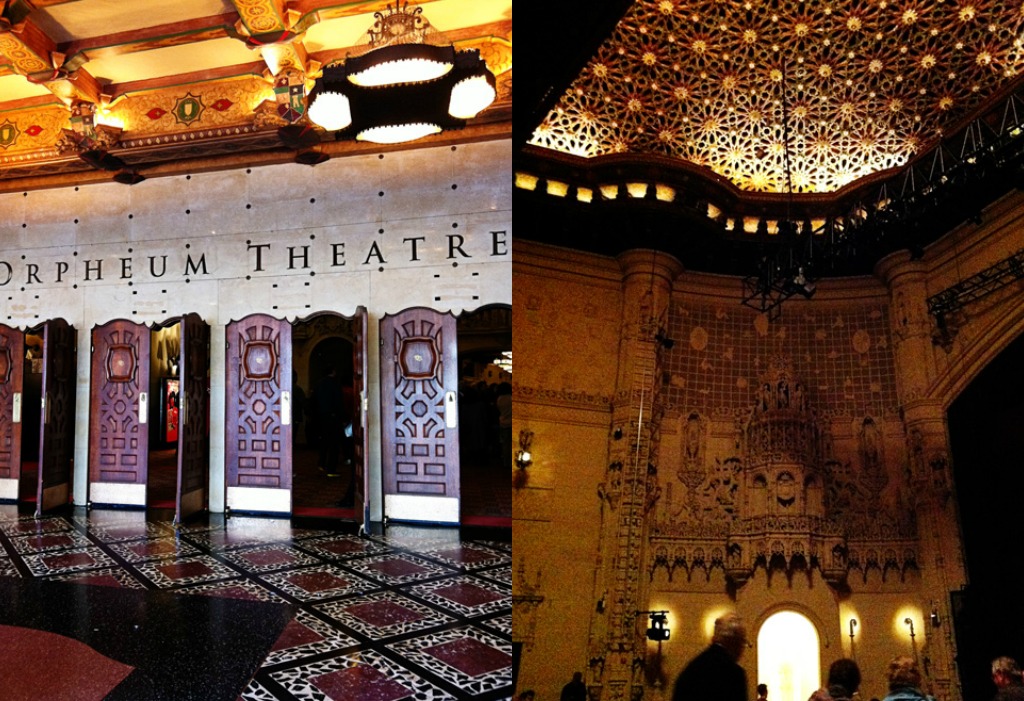 Some Orpheum Theater beauty.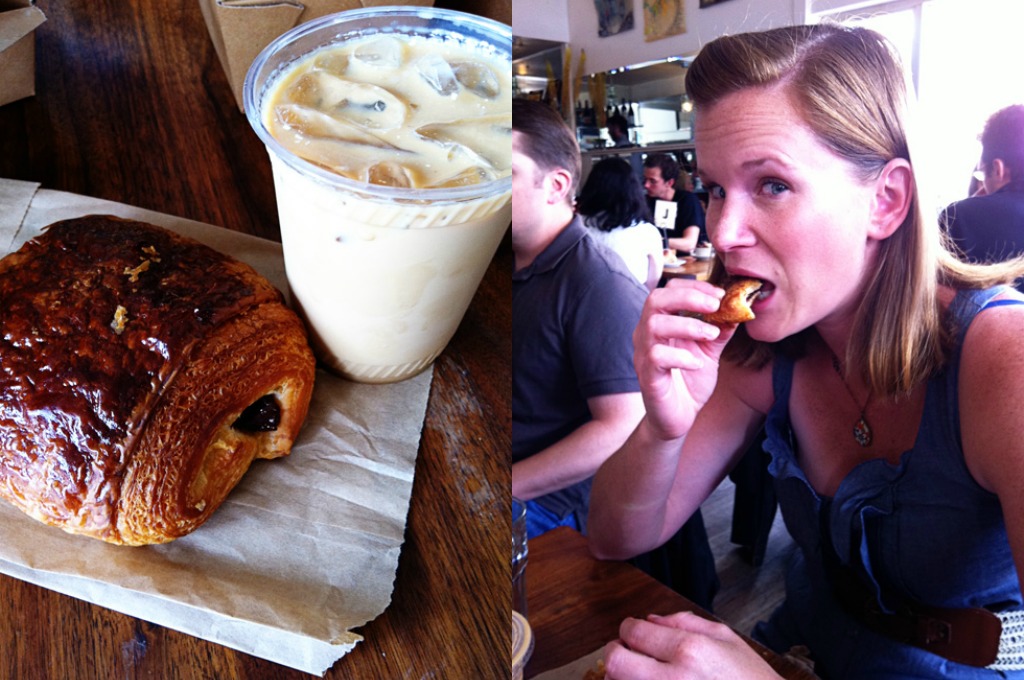 One place on my list this time was the Tartine bakery.  I have wanted to visit here for a few years but it is so out-of-the-way, we've never made it.  I LOVE their cookbook so very much. The line was long, but it was worth it.  My husband ordered a quiche and a pressed sandwich.  I ordered 3 things as I often do at bakeries I am visiting.  First, a double pain au chocolat or to the rest of us, chocolate croissant; the most delicious one I have ever had.  The kind where the chocolate tastes like chocolate actually should and not a super-sweet and milky replacement for it.  For the second, I had a lemon bar (one of my favs, which is why I make these).  Sometimes I find an even better way to make them at home by trying them from my favorite bakeries.  Third, I had a frangipane tart with blueberries.  Just lovely things.  I'm thankful to have visited that adorable, fabulous, yet unpretentious little bakery.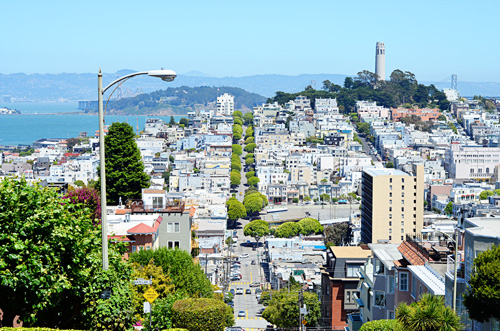 Next, we headed for the Coit tower.  It was crowded with no parking, so we left.  Looks inviting though, right?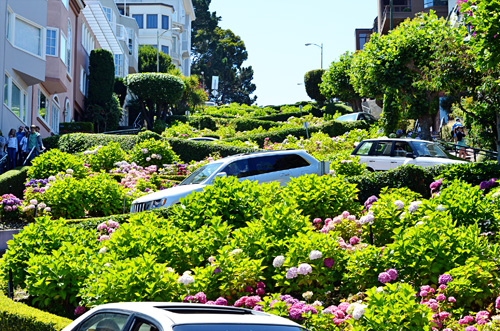 Lombard Street loveliness.  I thank the lovely people who live here for their care of these flowers for everyone to enjoy.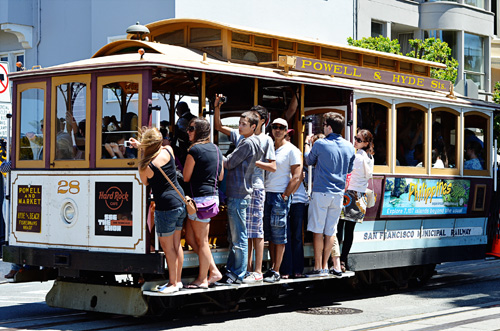 Why I don't ride on the street cars.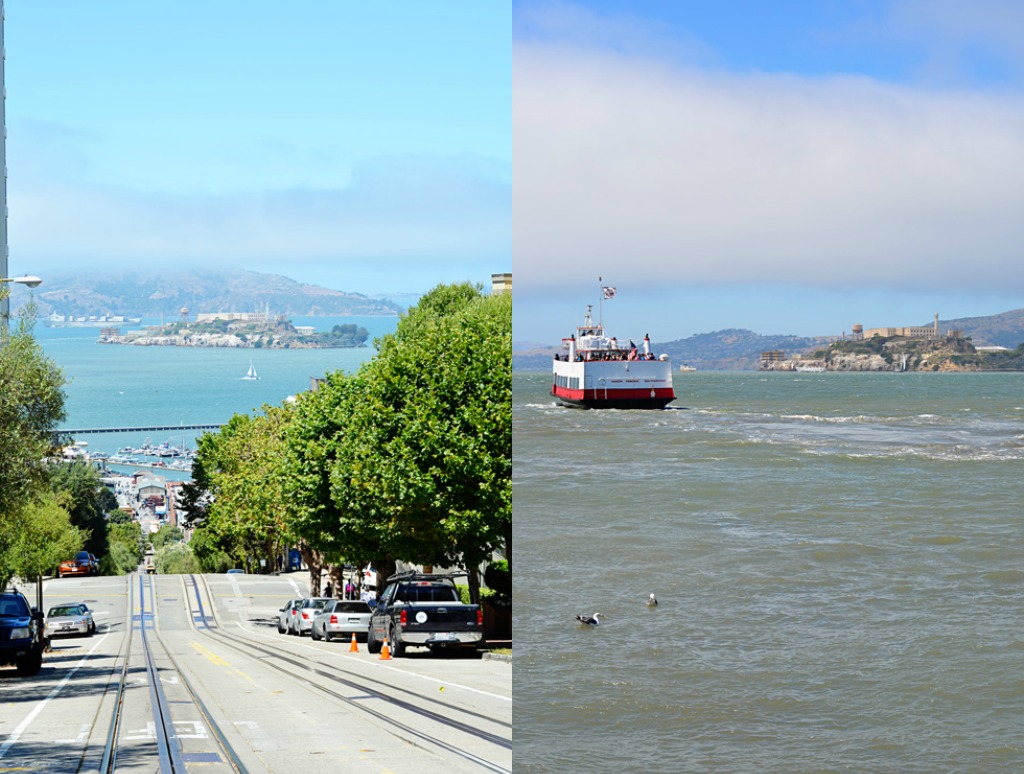 Beautiful.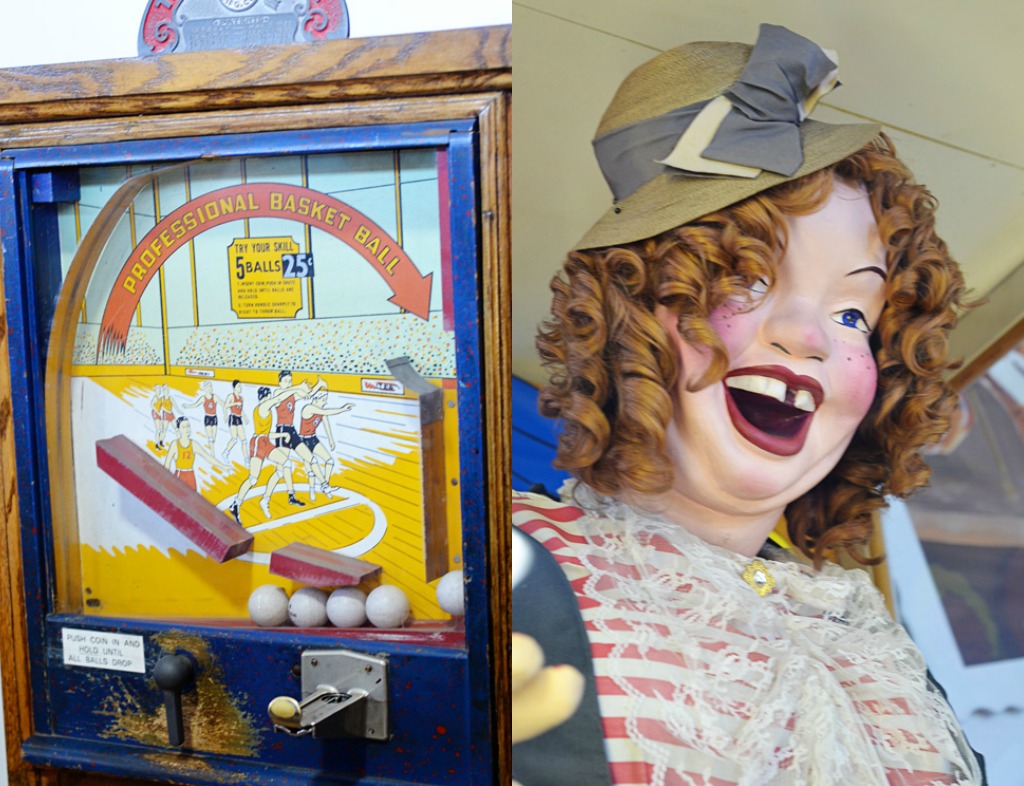 Stopped by a weird exhibit at Fisherman's wharf.  It was filled with vintage pinball, candy, and game machines.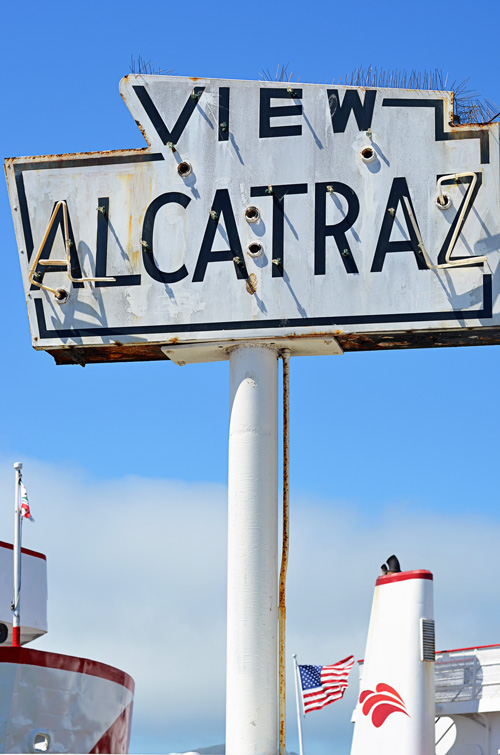 Thank you San Francisco for another lovely times.  I'll be back soon.