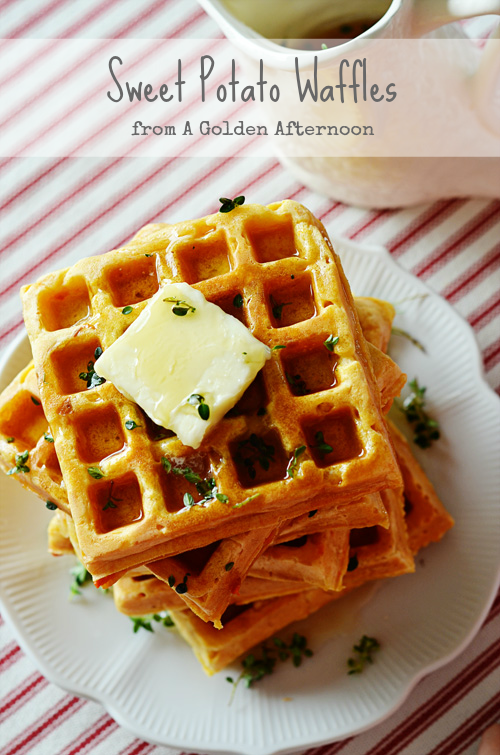 For a mother, it is a wonderful thing to have your kids growing up healthy and strong.  The problem is just the growing up part.  Until I was a mom, I never really knew what it was like to have emotions pulling you in 2 good directions.  I'm excited about what my kids are going to do when they get older but I love them so much as they are now.  I try to remind myself that I always love them "now".  I loved my daughter "now" when she was a feisty baby with places to go and I love her now as a feisty 6 year-old with places to go.  My little buddy is the kind of boy who has me constantly back and forth about appreciating the now because he is a lot to handle right now.  I pray for peace from this child every day.  My ice cream supply is diminishing because he has woken up every day in the middle of the night to get a piece of it.  Oh man, this is a new one for me.  How do you stop a kid from waking up every night to get into something?  I am installing  something I could have never imagine…a refrigerator lock.  This is just a tiny part.
Wow.  I got sidetracked from this little guy's birthday.   Well, he is constantly surprising us and we are truly excited to see what he becomes, hopefully with less of my ice cream.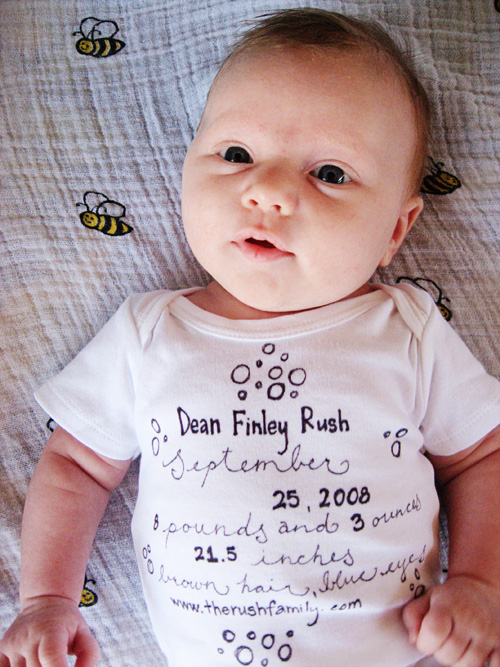 This is my little guy at 1.5 months old…sniff sniff. I made this shirt as his announcement which just started out of laziness.  I had made my other 2 kids announcements with extreme care so I knew I needed to do something special but requiring less time.  I'm not a huge fan of the drug store/Costco picture cards.  I had used iron-on transfers a lot in the past but I don't like the fact that they last 1 day.  Seems to me that painting it myself would be better.  Enter: Sharpie.  It got the job done and it hasn't faded a bit.  Now all I had to do was take a picture and mail it!  I thought I was going to be disappointed but I ended up loving it.  Just goes to show, go where your creativity leads you and you might land in a better place than you expected.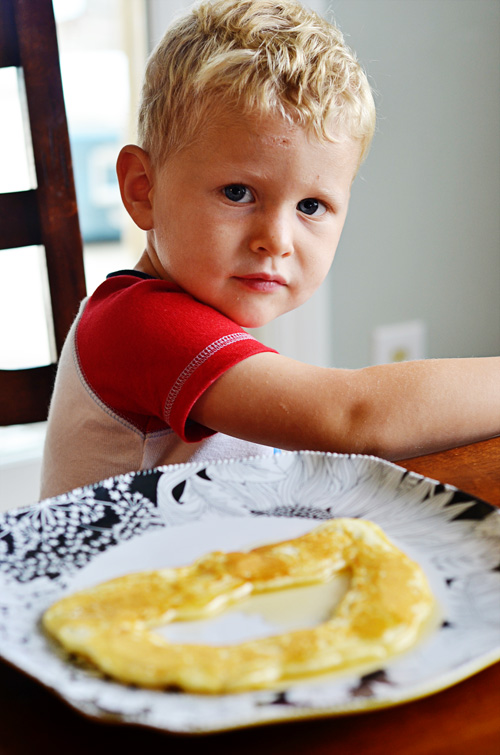 I made what was requested:  Pancakes and waffles.  He takes pictures like this a lot.  You know, he stares into the lens with his baby blues and just radiates cuteness.  He's cute trouble…but cute still.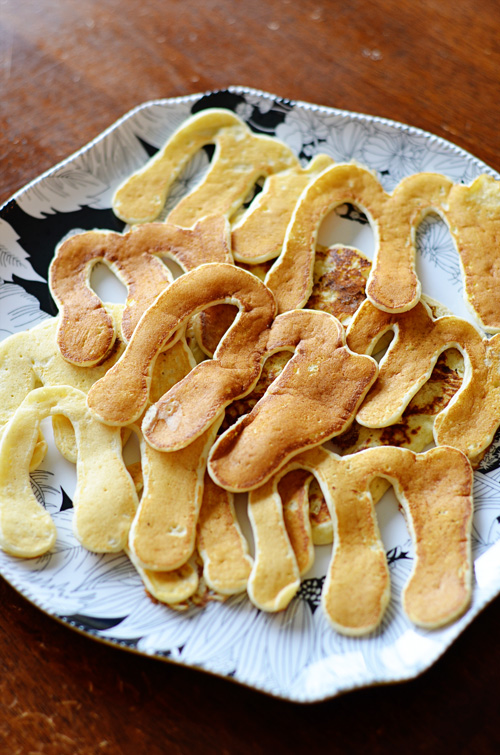 We made letter pancakes because when are they not special, right?  I ended up with a stack of m's for "mommy" because they were the most fun to make.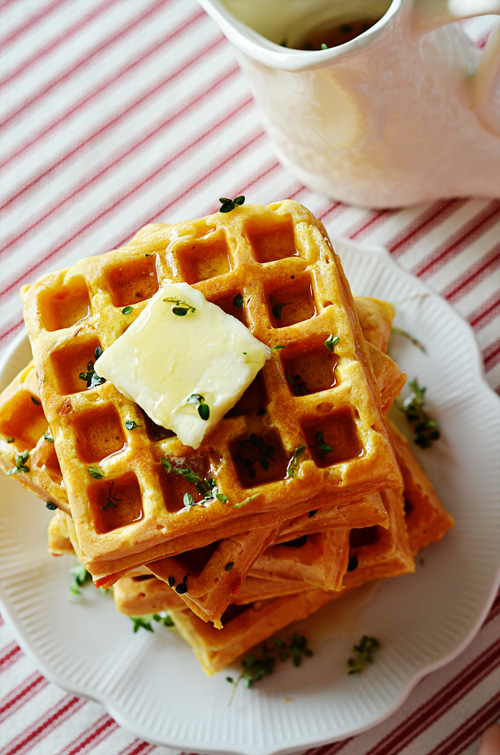 Since bread products for a whole meal are never a great idea, I decided to make sweet potato waffles.
Sweet potato waffles
(adapted from Alton Brown's recipe)
1 c. sweet potato puree
2 c. flour
1 T baking powder
1/2 tsp. salt
6 egg whites, room temp.
1 1/2 c. milk
1/4 c. brown sugar
1/4 c. butter, melted
1/2 T. orange zest
Whisk together flour, baking powder, and salt in one bowl.
In another bowl, mix the sweet potatoes, milk, brown sugar, butter, and orange zest.  Make a well in the center of the flour mixture and add the wet ingredients until combined.  Beat the egg whites until stiff peaks form. Add the egg whites into the sweet potato mixture a 1/3 at a time. It will be thick! Set up your waffle maker and go!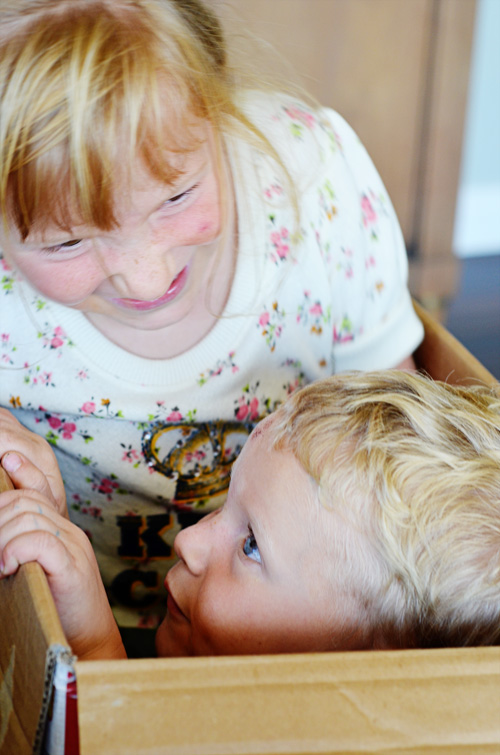 Then, he played in a box.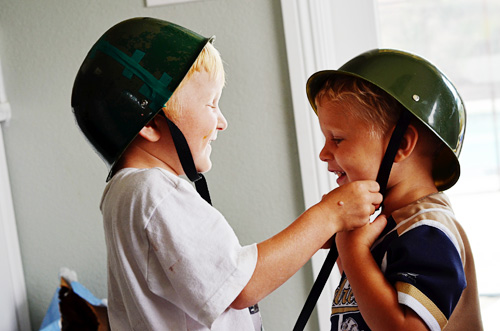 Played in his new helmet.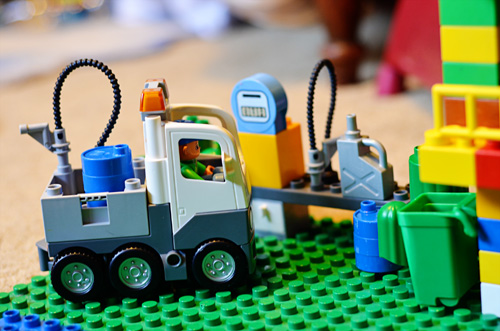 Played a little Lego.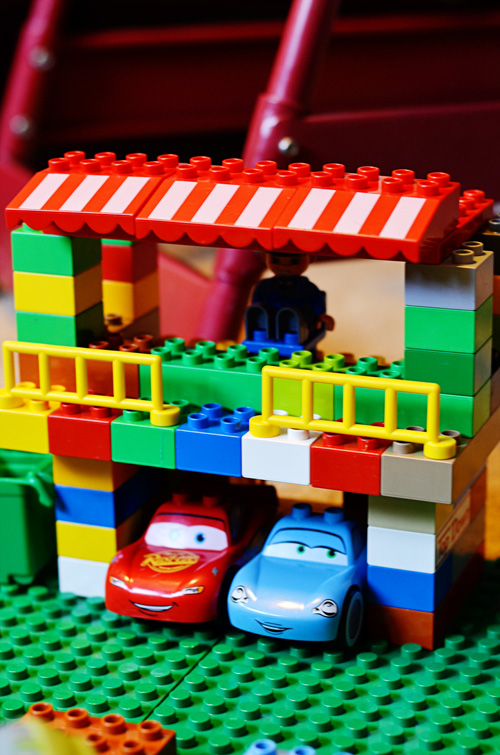 Happy Birthday, little buddy!