One of my very favorite things to cook is roast chicken.  It's one of the few things I enjoy making over and over again, the same.  For this version, I wanted to mix the flava' up a little.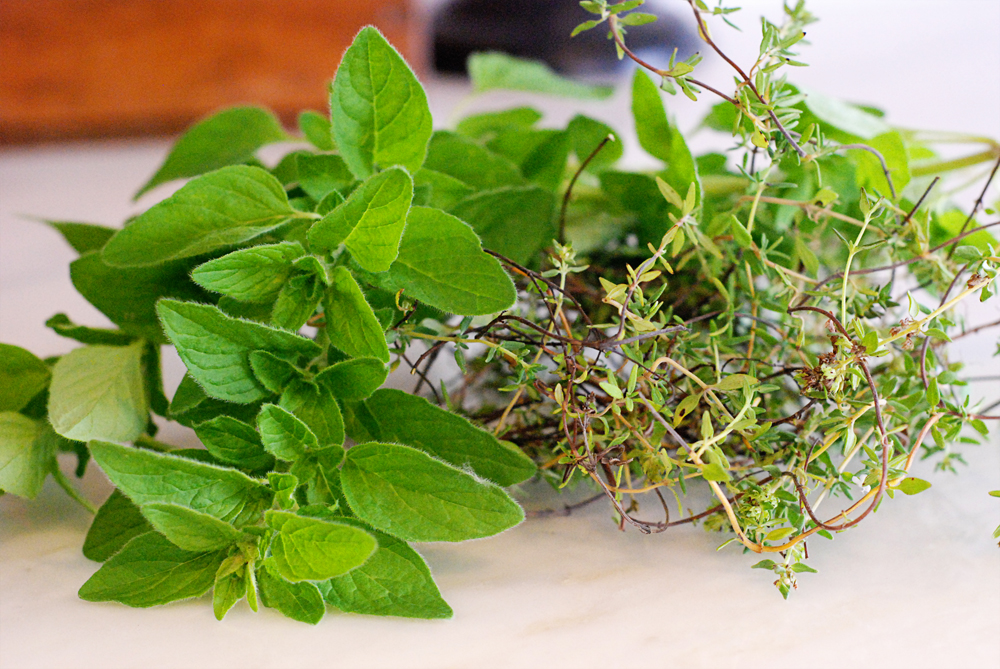 My oregano is so overgrown so I decided to use that along with some lemon thyme for the butter rub.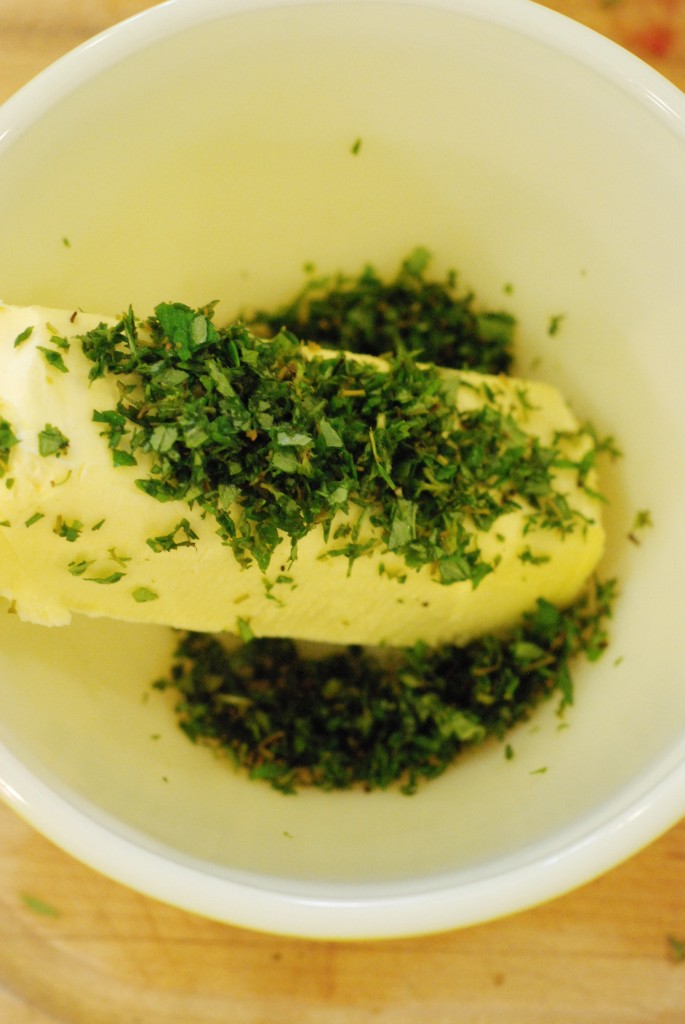 First preheat the oven to 425.  You can chop up whatever herbs you happen to have and add them to 1 stick of softened butter. Mix.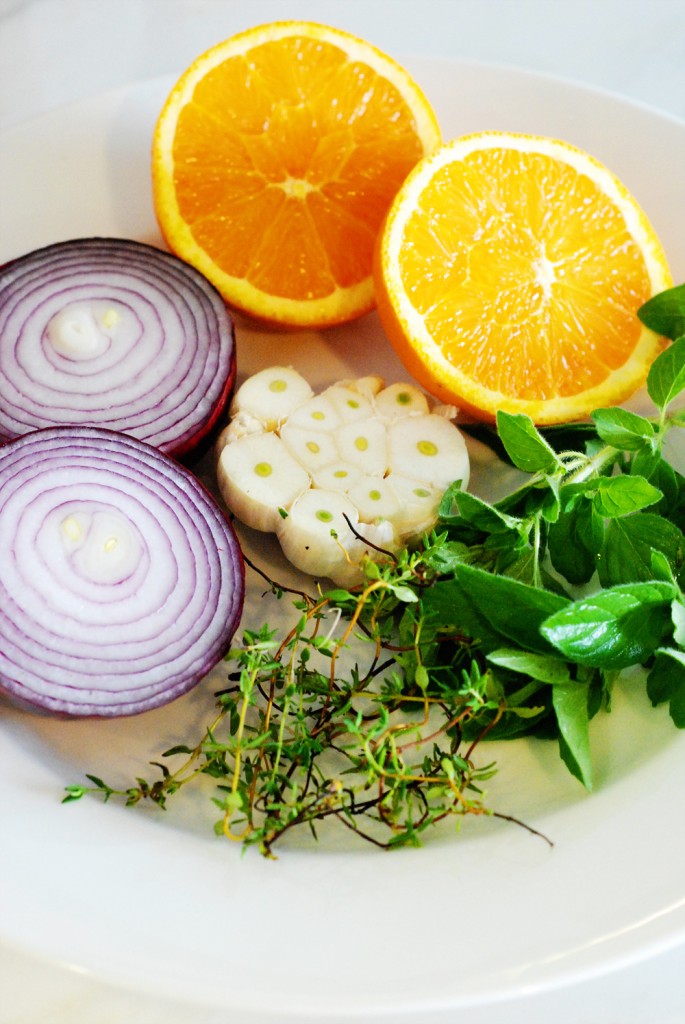 Inside the chicken cavity, put the aromatics shown above.  The goal here is just pump some flavor into the meat as the ingredients are steamed inside.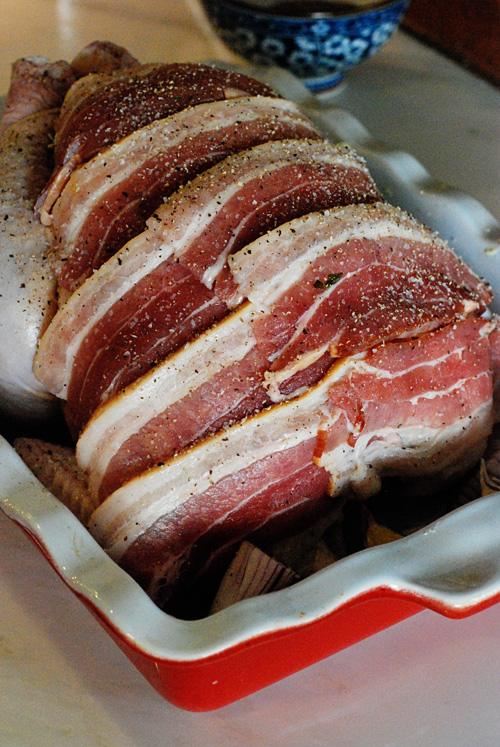 Salt and pepper the chicken and rub the outside with butter.  I REALLY don't like to look at pictures of raw meat but wanted to show how the bacon gets laid out on top next.  I'm so thankful our local Trader Joes store started carrying the uncured bacon only.  So nice.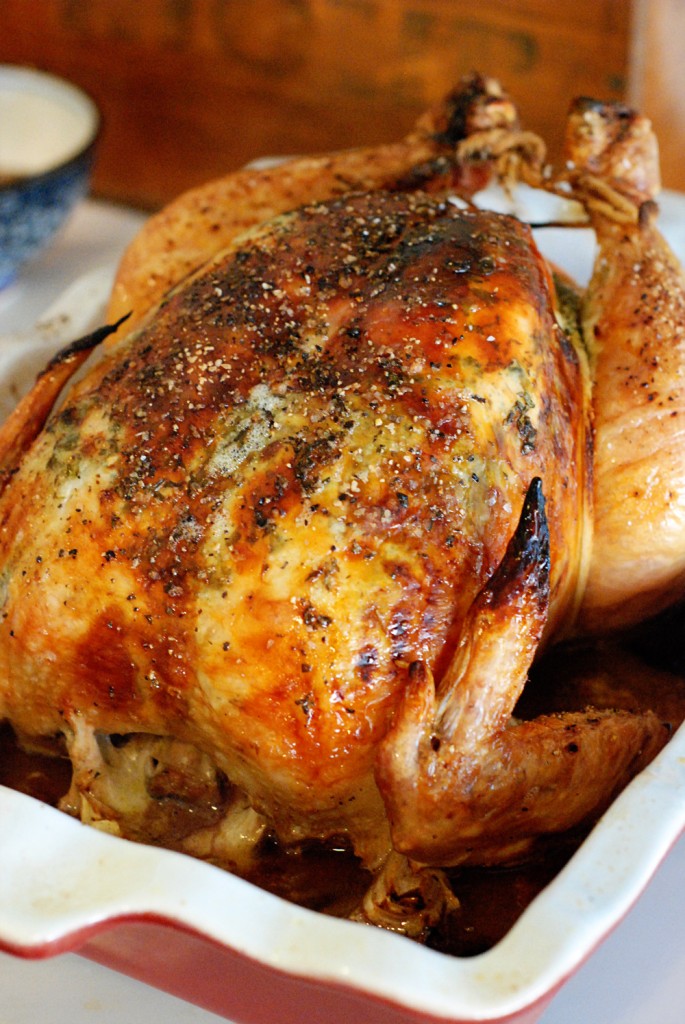 Cook the chicken until the temperature reaches 165.  When you get to about 140 degrees, take the bacon off and let the chicken brown.  Normally, "they" say to tuck those wings underneath, but I was being lazy.  Oh well.  It tasted the same.
Summer Roast Chicken
1 whole free-range organic chicken
1 orange, halved
1 red onion, halved
1 head of garlic
6 sprigs of herbs, whole
1 stick of butter
3 T. fresh herbs, chopped (I used thyme and oregano)
1 lb./ package bacon
… … … … … …
Some lovely and EASY side dishes I've been serving lately are: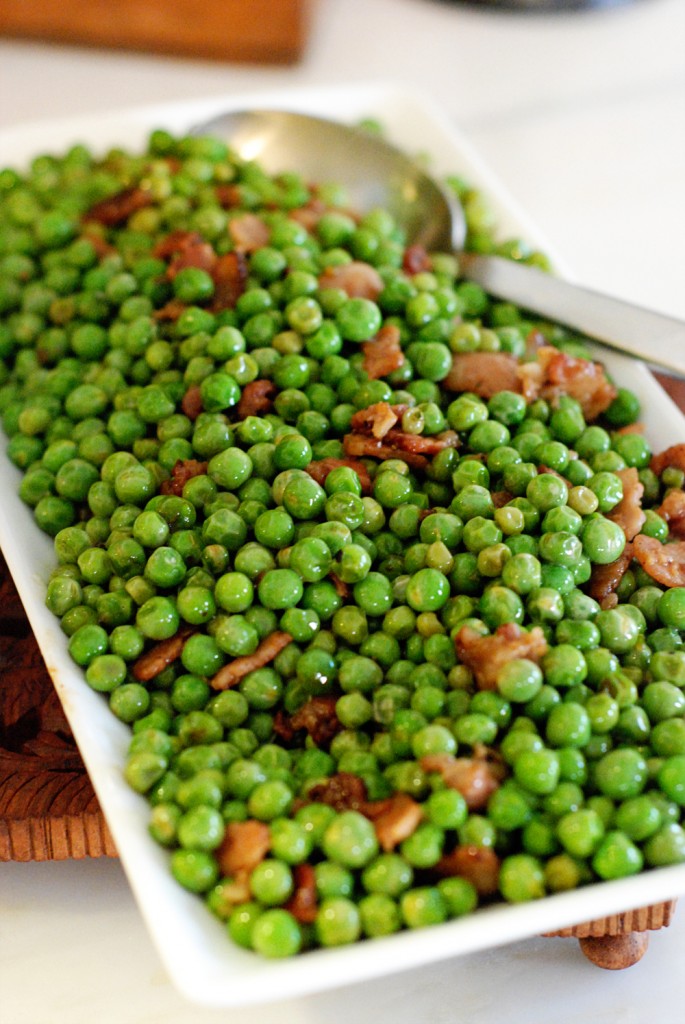 Sautéed English green peas with bacon.  Trader Joes carries these peas seasonally, but you have to ask for fresh ones from the back if you want them to last more than 5 minutes.  They get slimy super-fast.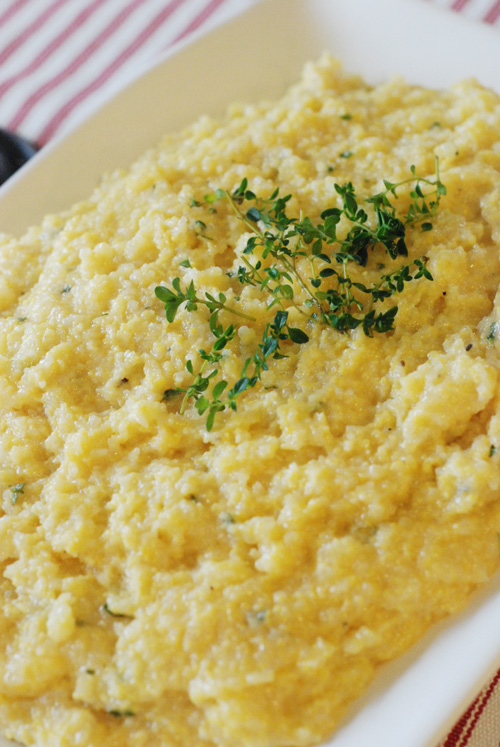 Polenta with thyme.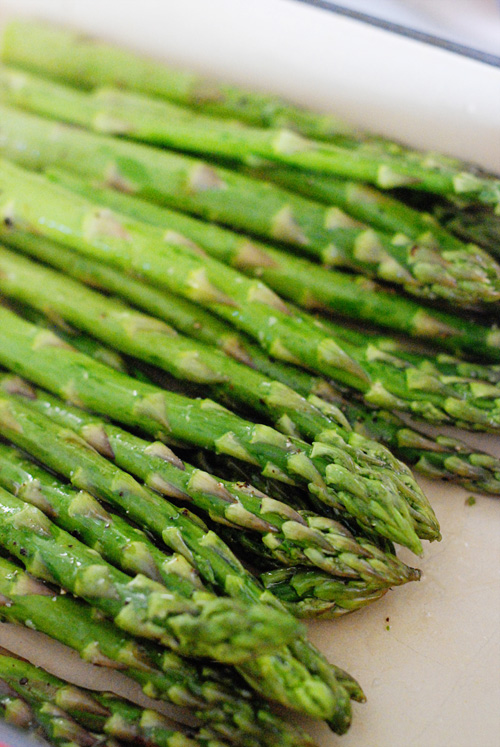 Roasted asparagus with olive oil, salt, and pepper.  I eat these like french fries.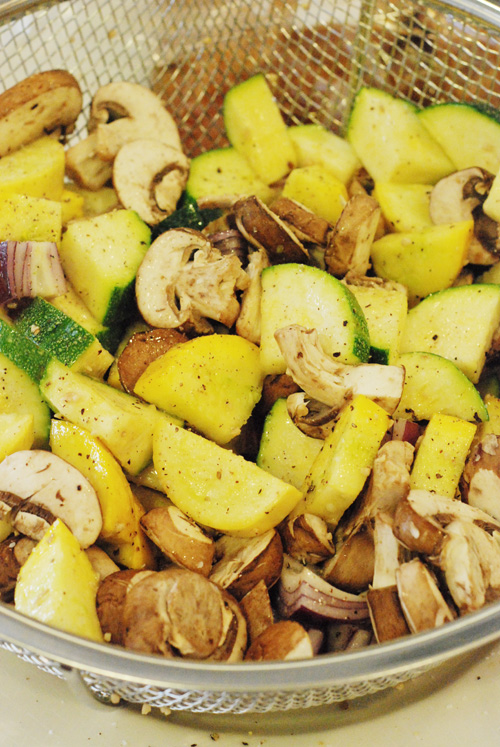 Grill some market-fresh summer veggies.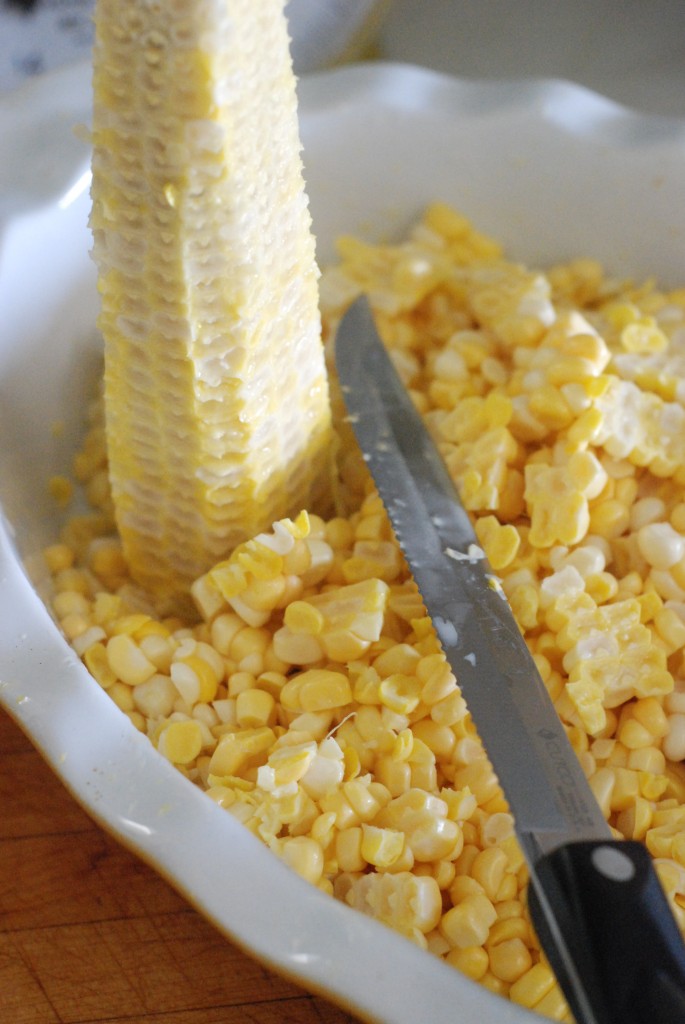 Creamed corn.  One of my favorites.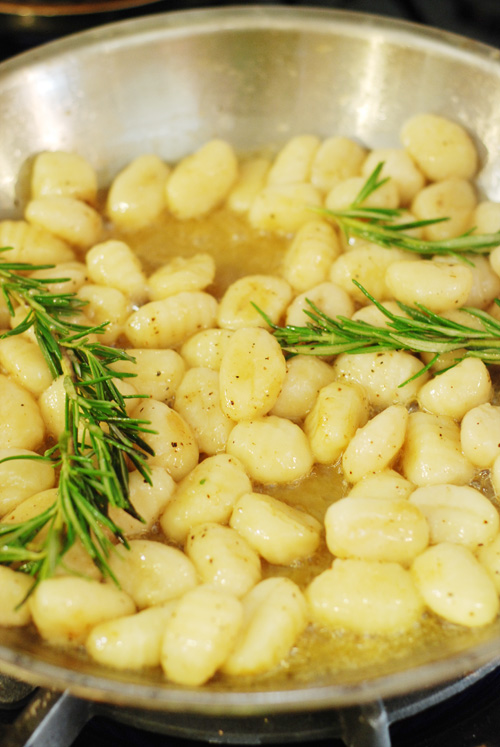 Gnocchi sautéed with garlic and rosemary.