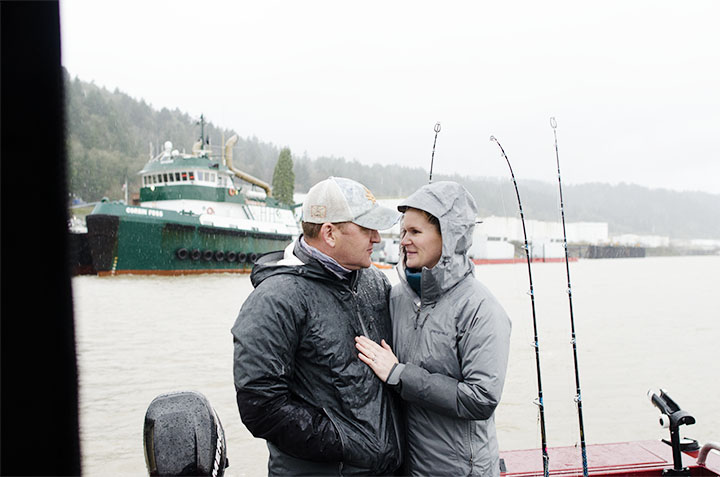 As a couple, it's always been important for us to keep learning and growing with each other.  We always laugh about how little we knew about each other when we were first married.  You have to start somewhere, right?
A few weeks ago we were able to take a trip to Portland, Oregon where we took a fishing adventure on the Willamette to catch some sturgeon.  It was raining and gorgeous. I really wanted to go fishing my Ed because this is something he REALLY loves.  I need to do more of the things that HE loves.  There is so much more to see and enjoy in life when your best friend is by your side.
Sooo, this is kinda crazy guys.  My husband just started this fishing show on iTunes.  In one day, it is the #1 fishing show, #1 outdoor show, and #37 of ALL shows on itunes, beating shows like Suze Orman, Dave Ramsey, Joyce Meyers, and a bunch of popular radio shows like ESPN!  Amazing, right?  He's worked so hard on this show with his fishing friend Paul Moritz.
I'm so proud of him.
I want to show my support for him by asking my friends and readers HERE to download the podcast from itunes and get this show to #1!  Yay!  Can you guys PLEASE help me?! You might become a fishing convert in the process! ;)
Click this link now to go download and share with the men on your life (or women, if they love to fish)!!!
Thanks, friends!