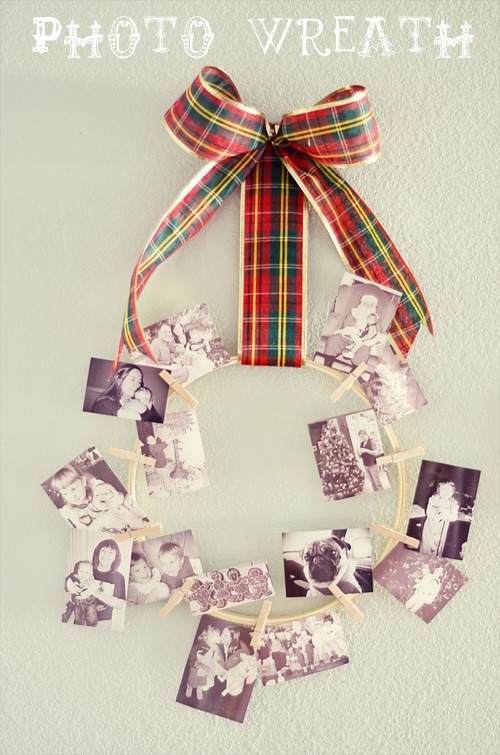 Whew!  It's Christmastime!  It's been pretty busy around here with Christmas prep and activities.  I took a little online break because I think it's nice to unplug often.   Anytime is a good time for unplugging really, but especially during the holidays.  Everywhere I look people are on their phones and then the kid's are on their parent's phones.  I have to admit it makes me feel a little bit like the Grinch.  I want to run down the mountain with a big bag and scoop up everyone's phones for at LEAST the holidays.  Maybe I'm the only one that it rubs the wrong way but I'm just so tired of it.  If there is a valentine's version of angry birds, I really might lose it.
Anyway (exit soapbox and the phone Grinch character),  there's been so much going on with us besides Christmas (and a few hitch-hiking colds from recent visitors).  We've been in the process of doing foster care for a few months which has been so exciting but also a lot of work.  I just keep thinking of snuggling those little kids with love which gets me through the harder patches of paperwork during the holidays.  We have had a couple of trainings (a 1 day and a 3 hr), our 1st interview, hours and hours of paperwork, fun moments of digging through our past and telling the story of our family and who we are, more paperwork, appointments being made for health check-ups and drug screenings, and various magnetic locks and toolboxes being purchased for our different containment requirements.
With all of this foster care business and talk of our life and past, I've been checking out some of our old pictures.  Actually, I do this a lot with no reason required but I thought it was a good time to go back and peruse the Nikon archives.   I saw this really cute idea on Pinterest involving a display of Christmas cards surrounding an embroidery hoop.  I thought I would do something similar but use my Christmas picture archives to surround the hoop.  I just took a large embroidery hoop and glued small clothespins around it, alternating which direction they faced (out then in).  Then, I selected my pictures (SO HARD TO CHOOSE!) and printed mine with a snazzy vintage action.  Accessorize with a bow of your style and hang in the best corner suited for nostalgia.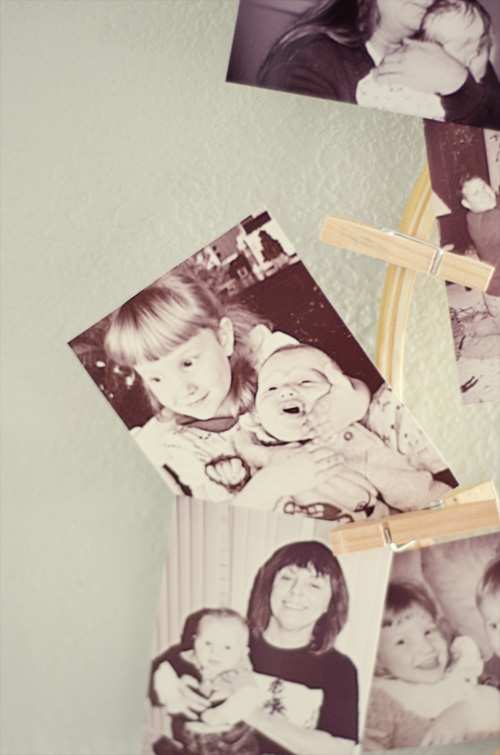 One of my very favorite pictures of my firstborn and my third-born.  They love each other so.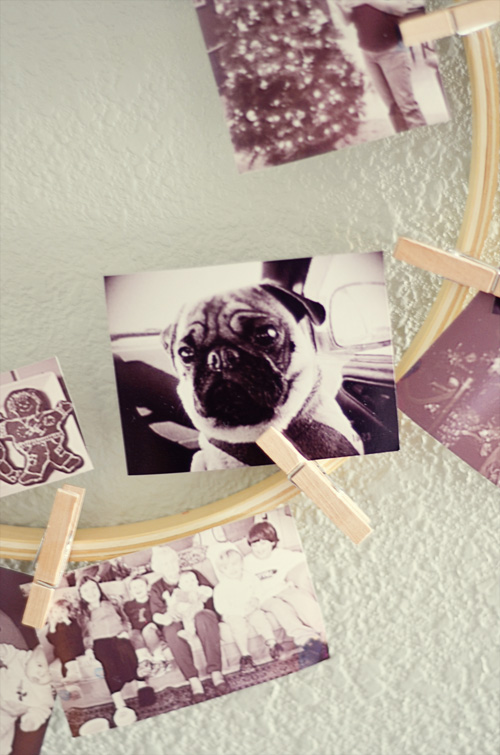 Our almost 8-year-old pug, Leonard, on his very first Christmas. sniff sniff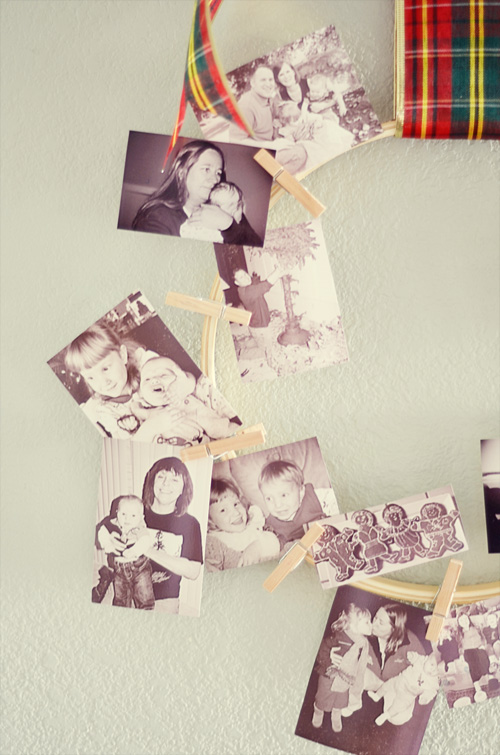 I love family picture where kids are grabbing at other kids (top).  They are so true to the moment.  My husband attempting to burn our house and the neighbor's house down by burning out Christmas tree limb by limb in the fireplace (3rd down).  Sweet memories.  One of my favorite Family Christmas cookie decorating experiences (towards the bottom).
I'm so thankful to have so many pictures to choose from because I was as crazy-obsessed with photography 10 years ago as I am now.  Thank you, Nikon, for some great years in film and now in digital.