On the first day of Christmas…
Salt dough.  We all know it.  We all used it in elementary school or at home (thanks,mom!).  For my family, salt dough meant Christmas ornaments in the shape of little bears representing different years with changing interests.  My family still makes fun of me for the little bear ornament I took little bites out of every year.  A little salt and polyurethane never hurt anyone, right?  So, I knew I wanted to make these dough ornaments with my little guys too.
Anyone who knows me knows I'm not really into cheesy little kids projects involving gluing pre-cut foam pieces together or making yet another egg-crate creature (although I've seen a few tempting ones of late).  I like to try new things and learn new skills, so my kids go along for the ride.  They don't know any different.   They know I'm crazy around here already so nobody is in the dark concerning that.
So, back to the salt-dough ornaments.  Here is the Pinterest pin I was inspired by.  I put my own spin on it by using rubber stamps.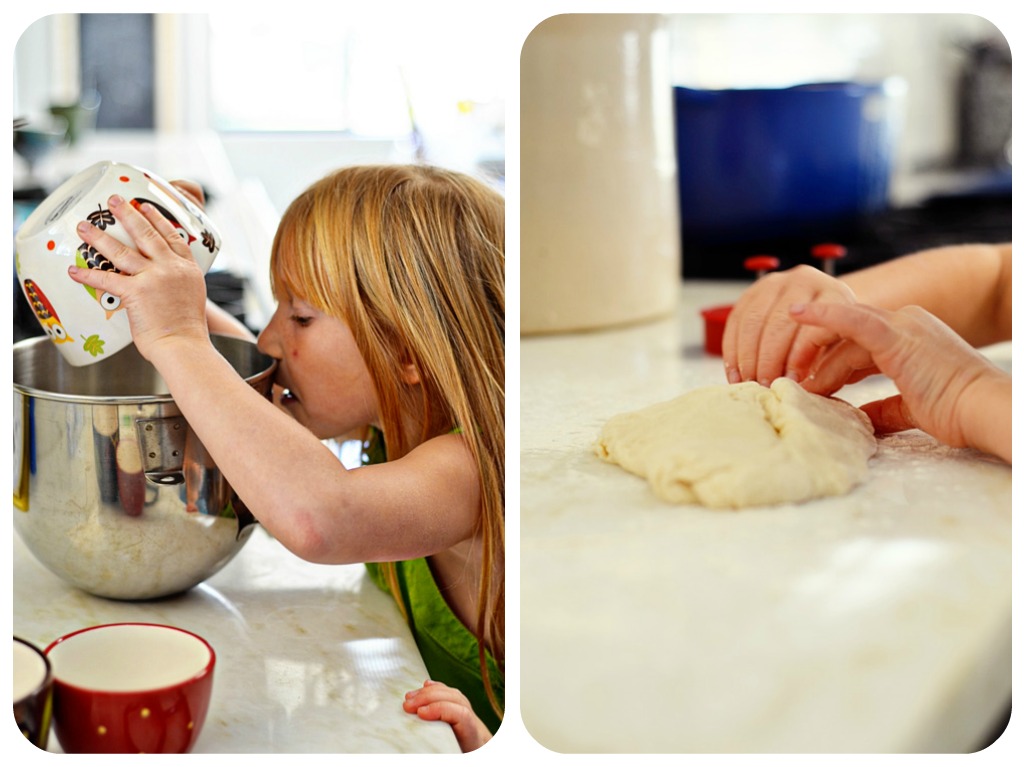 For the dough:
1/2 cup salt
1/2 cup water
1 cup flour
Every craft book I've ever known has this 1/2 – 1/2 – 1 ratio.  As seen above, we mixed (pre-measure if you need to for kids) and needed under the dough was workable like pizza dough.  If you've never made pizza dough you should.  Basically, it should be elastic and able to be spread apart a bit.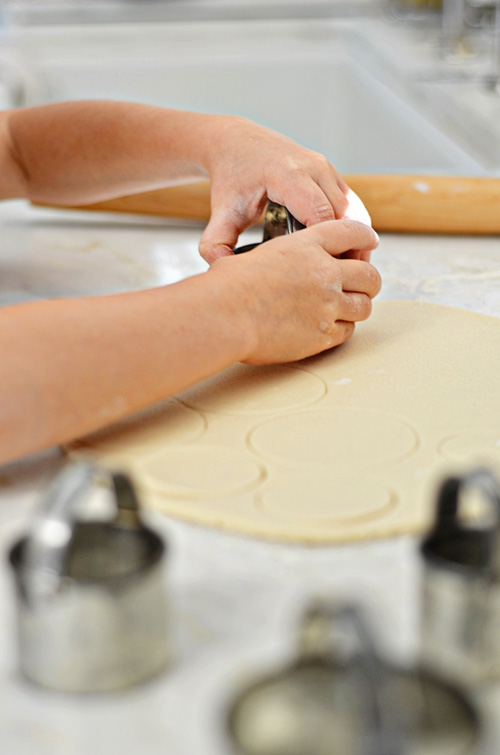 We cut ours in circles just to keep the lines clean in case the kid applied stamps got a little messy.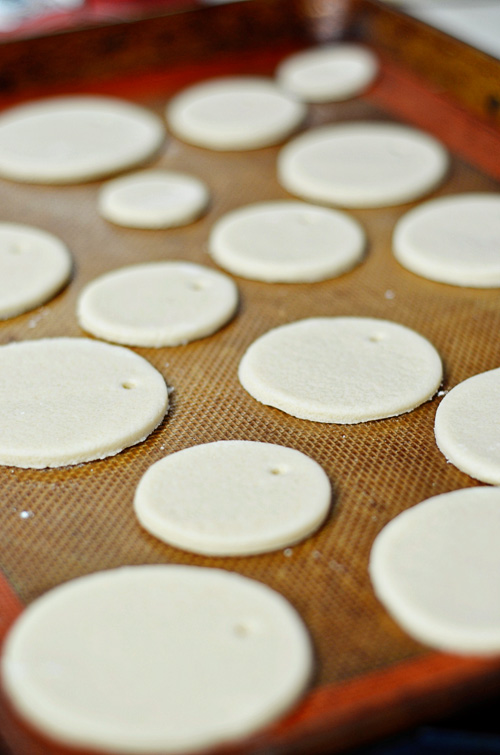 I think stamping and then cutting would be best next time around since you don't want to squish the shape.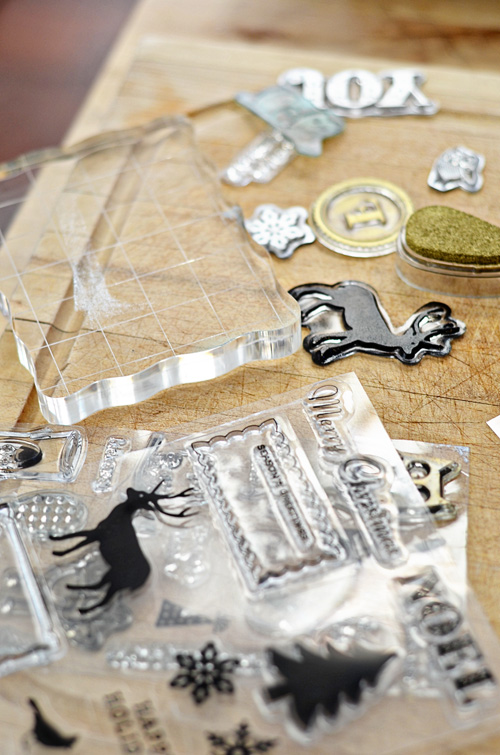 We've collected a few Martha stamps along the way.  These plastic stamps that adhere to the mounted block are the cheapest stamps and the best to store.  You can get a wide variety without spending $200.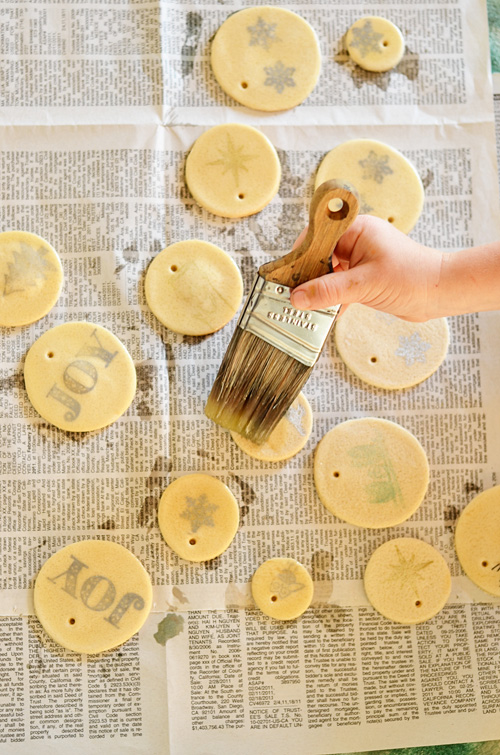 For extra stability and for a cleaner look, we added a coat of polyurethane which is just a smelly clear glaze found at any hardware store or paint store.  You could also use Sculpey glaze (made for glazing clay) which is found at craft stores or amazon right here.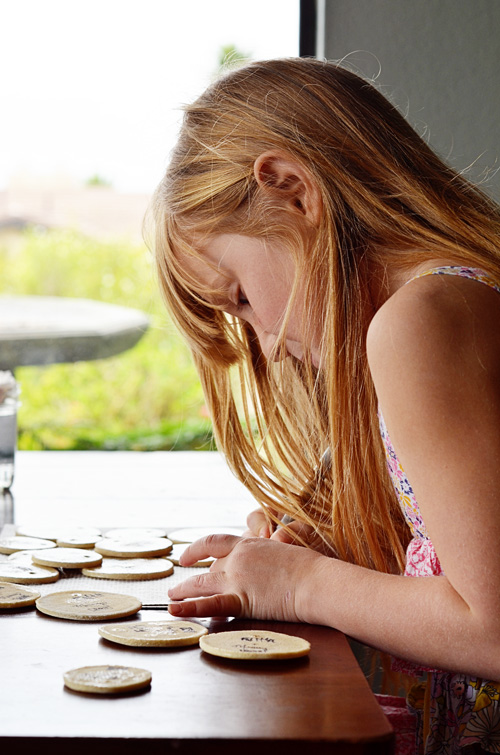 After they dried, we added some mommy/daughter signatures and the date.  You could also save that side to use as a gift tag.  It would be super-cute that way.  Hopefully of few of hers will make them on the packages.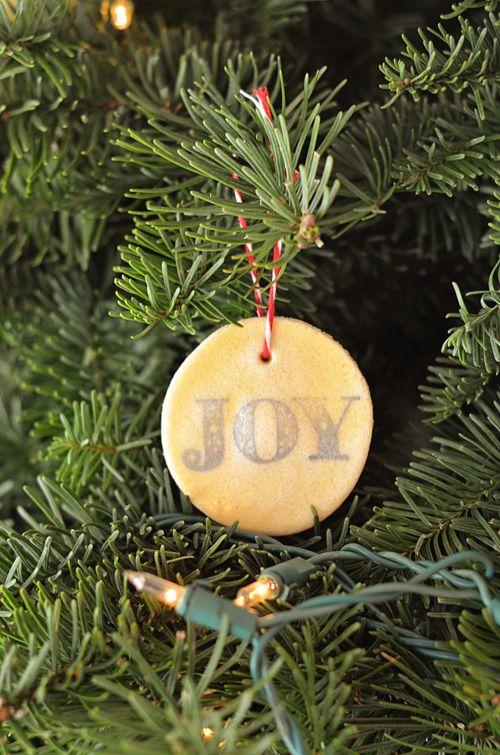 The stamps turned out pretty cute with the baker's twine.  They got darker after the glaze went on.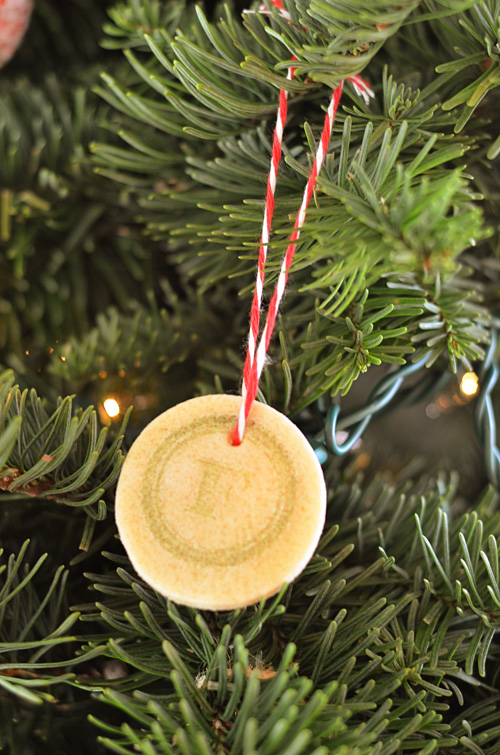 We threw in a monogram or two.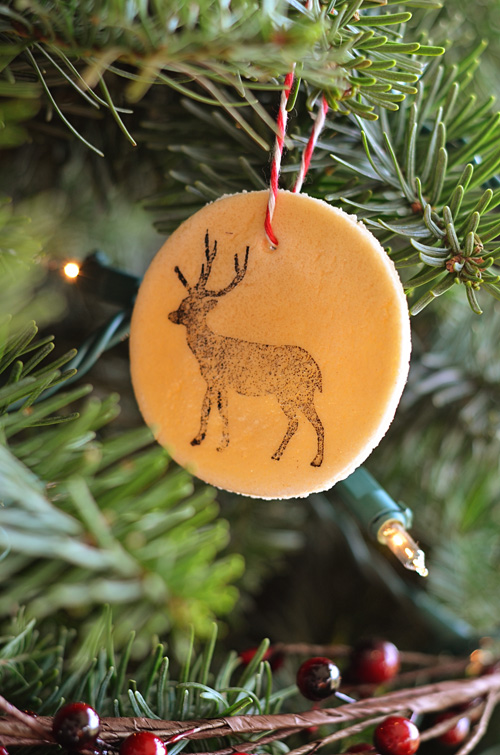 Also, a few random critters.  I would have loved a better stamp on this one, but you only get one shot!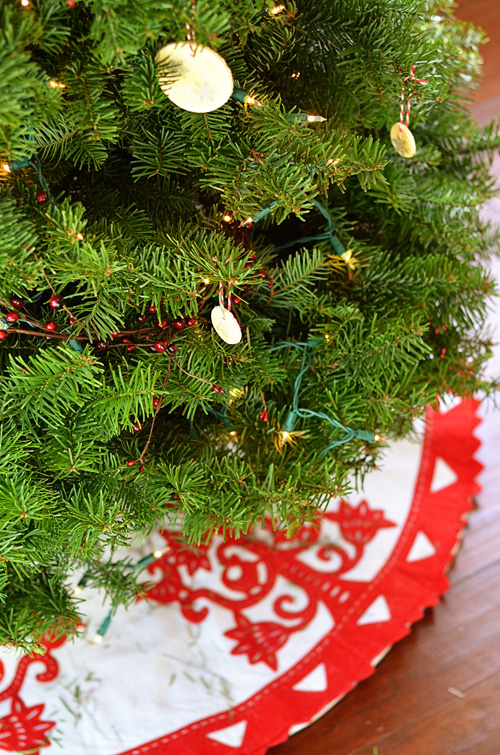 We are enjoying our break, decorating, projects, Christmas music, and hangin' with our buddies.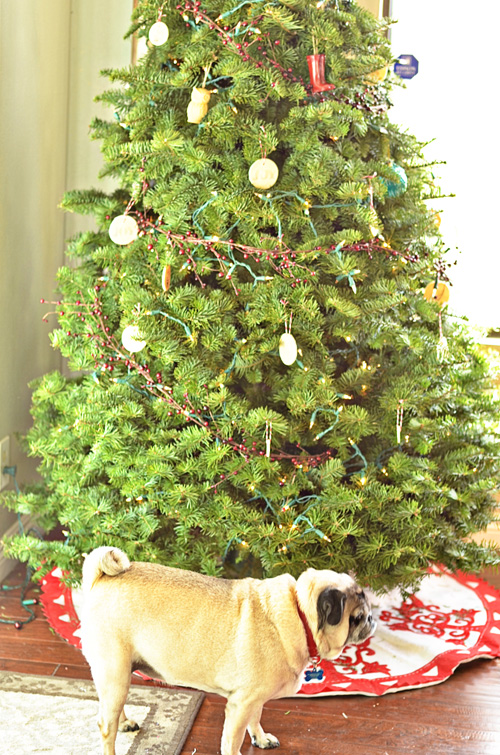 Made a little progress on the tree in the kitchen.
You have no idea how many of my shots he jumps in the middle of.  Weirdo.
Don't forget to add your Pinterest Christmas projects to the "12 Days of Pinterest"  flickr page!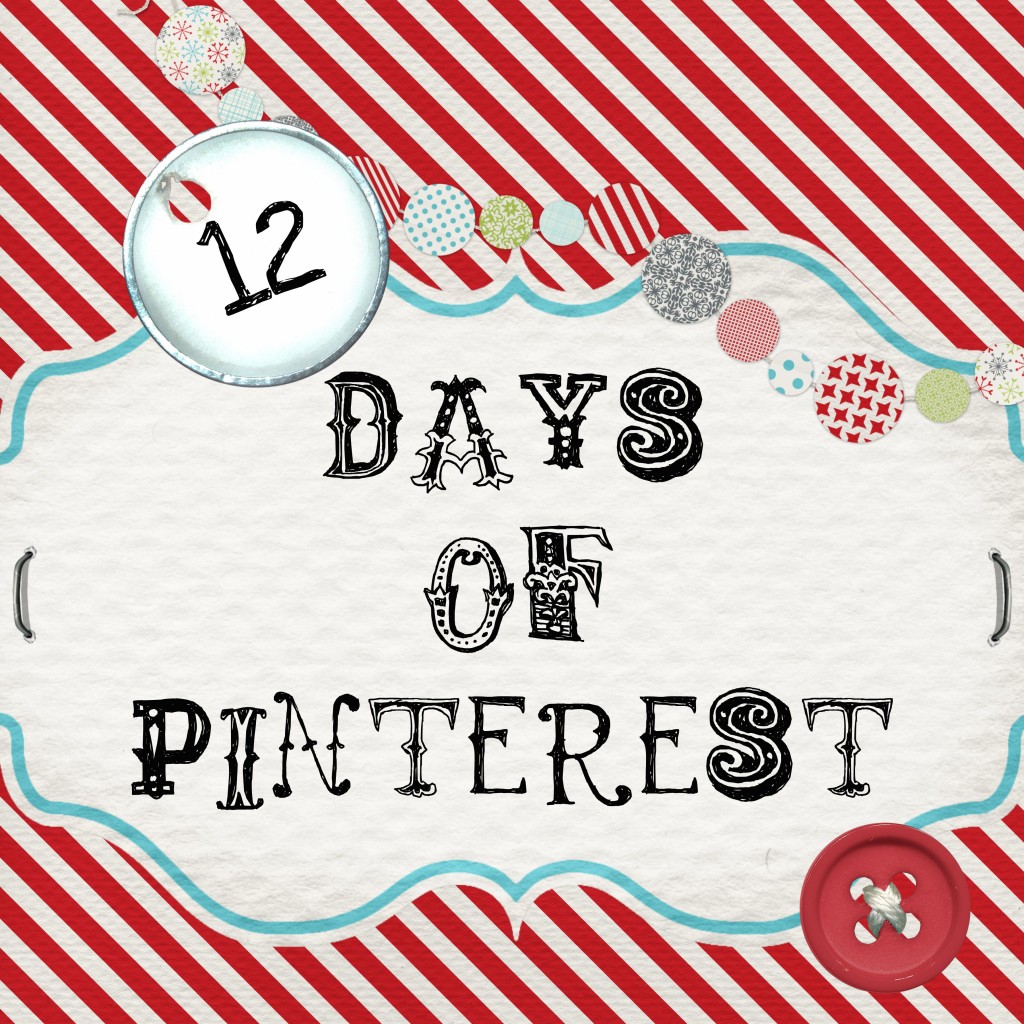 Check out the Ella Fitzgerald holiday Pandora station while you're making these…