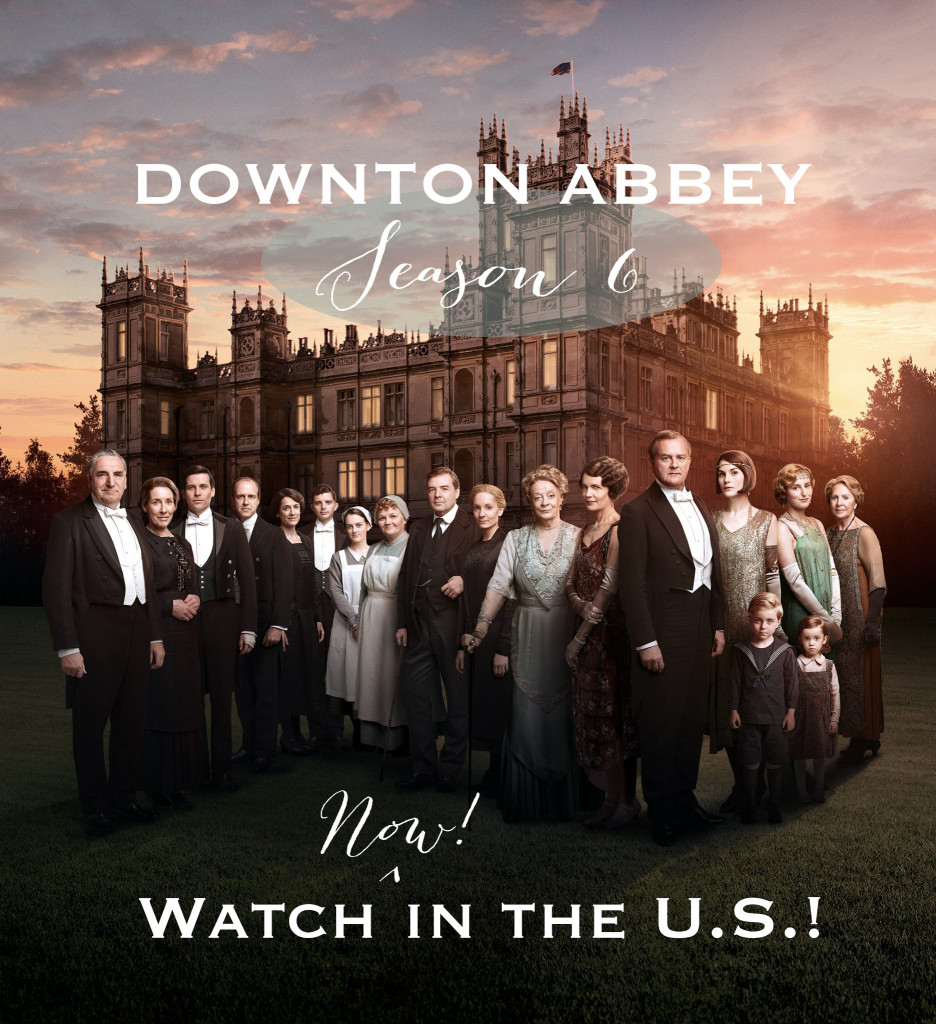 Welcome excited Downton Abbey fans!
If you're coming to this page you are probably not sure you can watch this show free and clear, but let me assure you…
THIS METHOD WORKED FOR SEASONS 1-5!!!
Season 6 is almost here!
I know everyone is excited about the new season (hopefully) starting September 20, 2015 at 9pm in the UK (1pm Pacific Standard Time in U.S.)! Who's excited?!
Thanks so much for sticking with me for season three, four, and five. I have already been receiving SO many emails and messages from you guys anticipating Season 6. For each of these seasons, I have done no more than provide a place where you can find all of the links in one location. The videos are not hosted by my blog and I have no control over them. I am happy to help with whatever I can. I plan to post the links again on my Facebook page here, if they are available, as well as some Downton inspired recipes and cocktails on Instagram here. Be sure to follow!
ANYWAY, you guys really just want to know how to watch, right?
**PLEASE PLEASE PLEASE be patient with each option. Not every option will work for every person simply because of your specific computer/setup. Try each option more than once until you find one that works! Please test the Tunnelbear option before Downton premiere Day**
How to watch in the U.S. (3 options!):
Option 1:
This option includes any extra videos and behind the scenes option on ITV!
Here's what you need to do to get Downton Abbey to play on your PC:
1. Download Tunnel Bear here for free (they have cute branding!). You will need to pay the $6.99/month to get enough data for the season unless you follow their system of tweeting for more free data storage . No biggie in the long run to pay for a few months, just set a reminder on your calendar to cancel! Tunnel Bear is a VPN (Virtual Private Network) which is changing your IP address to reflect that of the UK. Think of it as a giant antenna that reaches across the globe. Technology is amazing, right?
2. Confirm Tunnel Bear by e-mail.
3. Once you are signed in to Tunnel Bear, turn the knob you see to "on". It will say "connected".
4. Now, set the country option to "United Kingdom". Your computer will now be compatible with the region showing Downton Abbey. Yay!
5. Go to https://www.itv.com/itvplayer/
Create an itv account.  You'll also need a postal code to access the ITV player on the website. I used the code "HP5 2US" Use any of the ones on this list. If one doesn't work, try another.
6. To watch the shows that have already aired Season 6 episodes, go to the ITV website's Downton Abbey page:
https://www.itv.com/itvplayer/downton-abbey/
To watch the show live as it airs in the UK at 1pm Pacific Standard Time, go here to watch the live streaming ITV player:
https://www.itv.com/itvplayer/
6. Make sure you turn Tunnel Bear to "off" when not watching Downton as you want your computer to know which country it is really in. :)
7. Hopefully, you're smiling and watching Downton! If not, "like" and check my facebook page here for loads of questions answered, as well as the comments below this post.
Option 2:
Watch by clicking below in the questionably legal way click here from Watch TV Series.  I've posted them below. When you click the links, don't click the play triangle in the middle of the player screen. Simply close the "x" symbol and click the play button on the BOTTOM of the player, right below the window you view the show in. If it's asking you to set up an account, close the whole page and start over (you've clicked through to an ad…no biggie). In the right hand corner, above and to the right of the video player, there are numbers next to the word video.  You will have to click a number until you find a comparable player.  iPads and mobile phones won't be as successful at blocking adware from the site.  The ads make money for the site and are designed to get you to click on them, so just pay no attention.  Personally, I just go for option 1 so I don't have to mess with this.  Below is a view of the top of the page:

For Macs, download this apple trusted ad blocker I found in their recommended apps.  It blocks all of those nasty ads! I'm not sure if it's available for PCs, but you could investigate!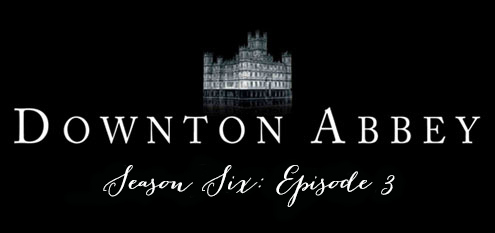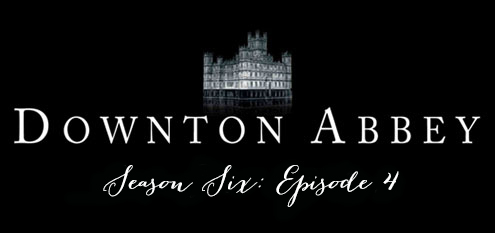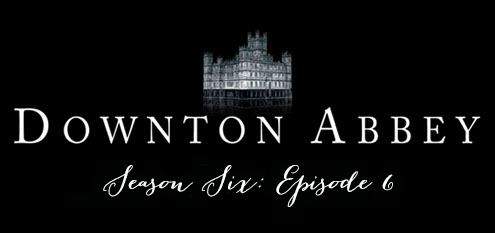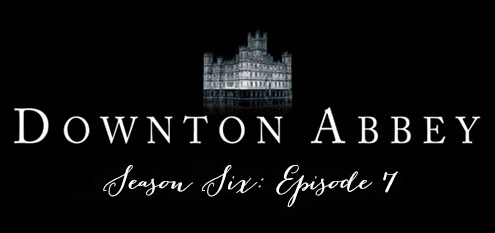 Some previous links are/will be available from the iTV website but you obviously have to have the ability to watch the player using options 1 or 2 above or clicking here:
Get excited!
Support your local PBS station here in the U.S. who provides shows like Downton.
Share your favorite characters and scenes in the comments below!! What's going to happen?!
Amazon has all three previous seasons on Instant Video so catch up on Season 1, Season 2, Season 3, Season 4, and Season 5 here.
Watch the trailer for Season 6 here.
If you decide to wait for the PBS U.S. air date, have fun waiting until:
January 3rd, 2016 !!! Crazy!
Follow my INSTAGRAM for updates and Downton era inspired recipes and cocktails!
Click on the above image to like my FACEBOOK PAGE so you can get the updates for NEW episodes.
Follow my Downton Abbey Pinterest board!!
Stick around and find us on:
F a c e b o o k // T w i t t e r // P i n t e r e s t // I n s t a g r a m // E m a i l