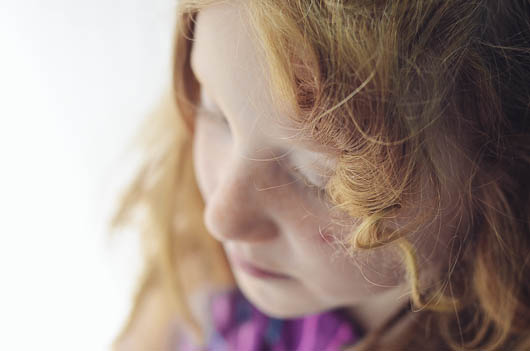 I'm sure as a parent you've had many moments where you wish you could pause time.
Me?
I have them every day, all day long.  I am constantly soaking up moments with my kids that I know will be gone in an instant.  From day 1 as a parent, I never wanted to look back and wish I had spent more time with them; more time sitting and listening.  Some days I feel like I'm failing, but usually their loud humming and Eskimo kisses are constant reminders of those little successful moments.  These little memories are some of the many reasons I love homeschooling.
I want to soak up all of the bits of this eight-year-old girl firecracker.  She is full of complexities but also incredible things.  I love her zeal for life, the plans she makes, and the dreams she can't stop talking about.  She has blossomed into an amazing little cook and baker.  I am positive she will be a better at that than me when she is older.  It's only a matter of time.  If she had a portrait made of herself, she would have her head cocked to the side with her eyes looking up into the sky because she is always filled with daydreams and curiosities.  She has truly been that way since she was a wee little babe.
Faith turned eight today.
This year is a big year for birthdays in our little family, at least to me.  It's such a big deal to me, as Faith has changed so much this last year and is really seeming a lot…older.  Yikes.
My husband turned 40 this last October.
BIG DEAL.
Jack turned 6 last month.
Again, he just seemed older when it happened.  6 made him more than a Kindergartener in my mind and more than a little boy.
Dean turns 5 in September.
He'll be a KINDERGARTENER this year!!  How did this happen?!
I turn 30 in October.
Lame.  Not going to be my favorite day.
It's a big year for all of us!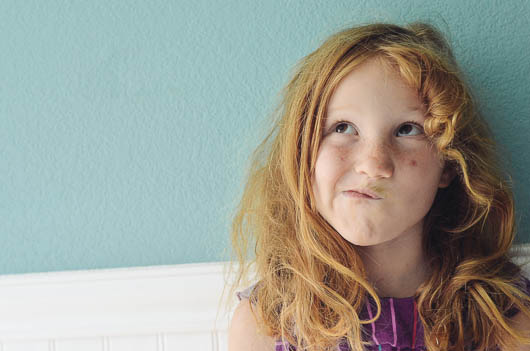 Stick around and find us on:
F a c e b o o k  //  T w i t t e r  //  P i n t e r e s t  //  I n s t a g r a m  //  E m a i l