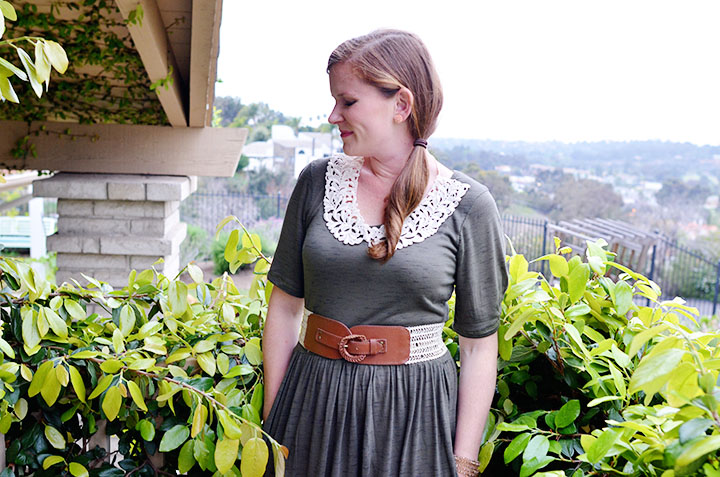 I am completely guilty of sewing things mostly for my kids.  I mean, you use less fabric, you are done faster, and my kids love that I sew for them.  I've made myself some dresses, scarves, and pj pants, among other things, but I've been craving a staple knit dress project.
I met Caroline in person at the Cricut event this year.  She has the cute blog Sew Caroline and designs patterns for Art Gallery Fabrics.  She was wearing a super stylish dress made with Heather Ross's fabric "briar rose" (see it here if you want a visual), so I had to go and tell her how fabulous it was.  She told me that she made it and was just about to release a pattern.  She offered to send me one, so here I am with her dress pattern on!  I've been searching for a pattern like this for a while. You can buy the "Out and About" dress pattern here if you are already aching to get started on this dress!
Big thanks to Faith (8) for taking these pictures, hence there being no picture of the whole dress! I'll take what I can get for a 10 minute balcony portrait session, free of charge.  Clearly, we do this all the time.  haha.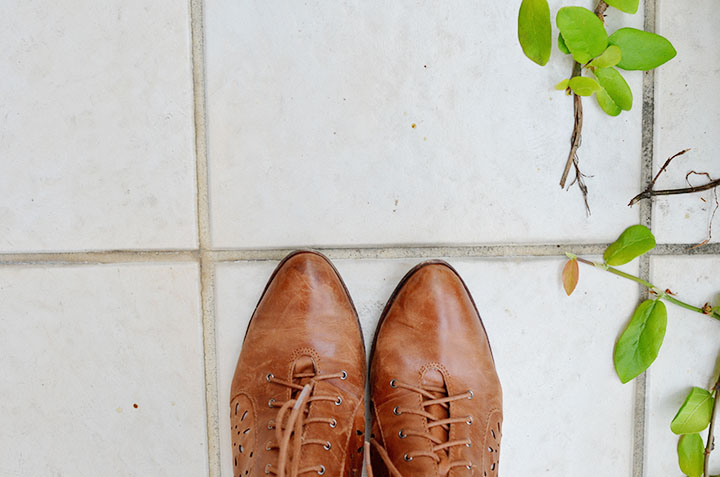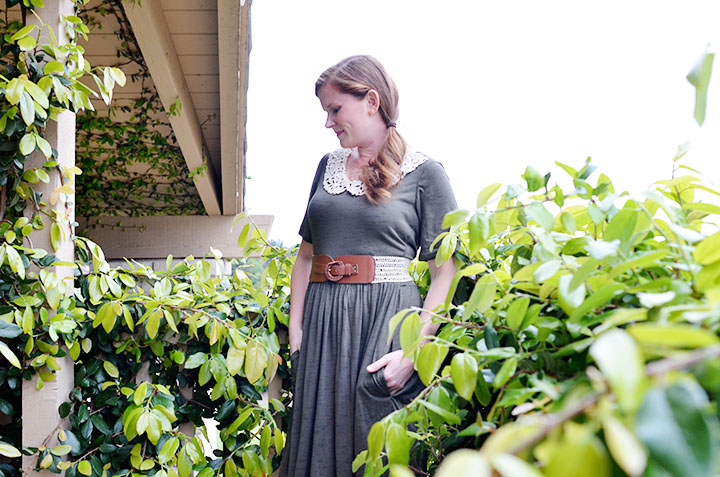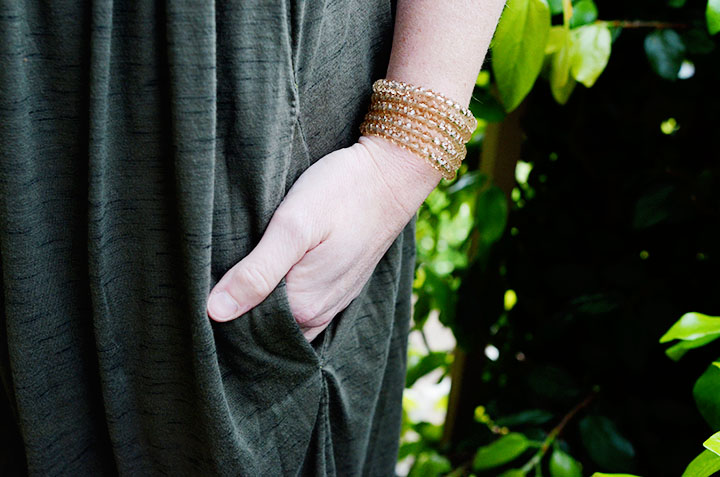 This pattern was pretty easy to make.  All of the edges matched up perfectly.  The pockets are a great part of this pattern and came together nicely.  I made my sleeves a tad shorter.  Although, I think even shorter would have been better, now that I look at these pictures.  I added a vintage lace collar that I found at a thrift store in Portland.
My troubles with this dress only came from my choice of fabric.  Apparently, I chose a knit that is harder to work with. (womp womp).  My knit sewing has usually been with smaller scarf level scales.  The neckline is the only thing that really shows the mistakes I made because of the fabric, but I covered it with the collar. ha!  The pockets didn't stretch properly…my fault again.  You have to learn somehow, I guess. ;)  The other thing I REALLY would have benefited from was a walking foot.  I've been getting by for a few years without one and I know it's time to finally get one.
Can anyone recommend how to get one for my Elna?
Go here to download the "Out and About" dress pattern.  Supporting hard-working small business owners is a great thing!  You will spend time printing and piecing together this pattern and other indie pattern designs, but just remember you are keeping their costs down and allowing their business to grow!
Here's the rest of the pattern tour for lots on inspiration:
3/24/2014
Adventures in Dressmaking
Four Square Walls
3/25/2014
Alida Makes
Paisley Roots
3/27/2014
Sewing Like Mad
A Golden Afternoon
3/28/2014
Llady Bird
House of Pinheiro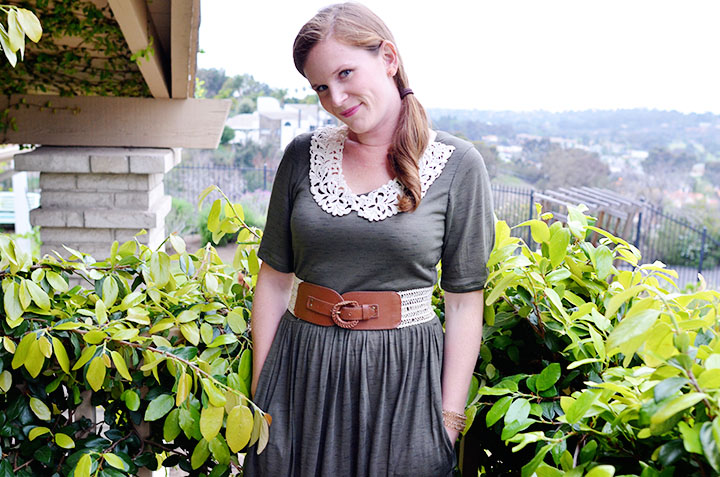 Click below to follow us on:
F a c e b o o k  //  T w i t t e r  //  P i n t e r e s t  //  I n s t a g r a m  //  E m a i l