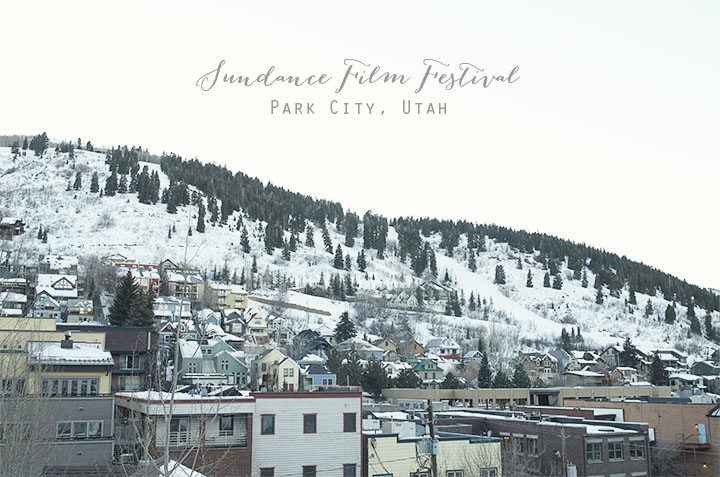 The snow, the mountains, the cozy cabins, the glorious food and local boutique shopping options.  Yes! Those all make for a lovely day in my book.  The Sundance Film Festival has always been an event I've wanted to be a part of and a few weeks ago, I finally got a chance, people!
My friend, Jeran, and I dashed to downtown Salt Lake City, in between 2 recent conferences, and we managed to snag 4 tickets to the film "Boyhood", starring Ellar Coltrane, Patricia Arquette, Ethan Hawke and directed by Richard Linklater.  Later tat week we headed up to park city with our new fast friends Laicie and Meg to see it. It was an AMAZING film, guys.  The story took place over the span of a boy's life, starting at age 5 and ending at 18.  The ridiculously incredible part is…the cast remains THE SAME.  You got that right…the film follows the life of the SAME boy over 12 years!  That alone makes for an interesting viewing experience.  It's worth noting (because I've been asked enough times) that the narrative is a scripted narrative, as opposed to a documentary of a random boys life.  Ethan Hawke continues his amazing dialogue skills as the little boy's (Mason) father.  I just happened to recently finish the "Before Sunrise", "Before Sunset", and "Before Midnight" series so Ethan's dialogue skills are fresh on my mind (thanks for sharing them with me, Erik!).  I know you guys will love this movie too.  Sorry that it's not out for you to see yet, but save it on iTunes. ;)
We enjoyed a nice drive before our evening Sundance film to capture some fun pictures in the snow at dusk.  Must have been pretty funny to see 4 bloggers taking pictures of each other and everything else around us.  There's actually a picture of me below, for a change!
Our lovely stops in Park City:
Table One lunch, including charcuterie board, truffle fries, and roasted salmon with wild mushrooms and greens.
Olive oil from Mountain Town Olive Oil Company.
Cutest boutique store I wish was in my own city: Olive & Tweed.
Prospect Clothing where I got a fabulous button-down for my husband and checked out Element shoes.
Organic tea available from Java Cow for a warm and cozy drink (although we heard Atticus is really good).
My friend got an amazing "plaid" shirt from Roots, which we all loved.
A real LIVE BANKSY is on a protected wall space outside the O.C. Tanner store on 416 Main Street in Park City.  Super cool to see it in real life (photo below)!
Click below to follow us on:
F a c e b o o k  //  T w i t t e r  //  P i n t e r e s t  //  I n s t a g r a m  //  E m a i l