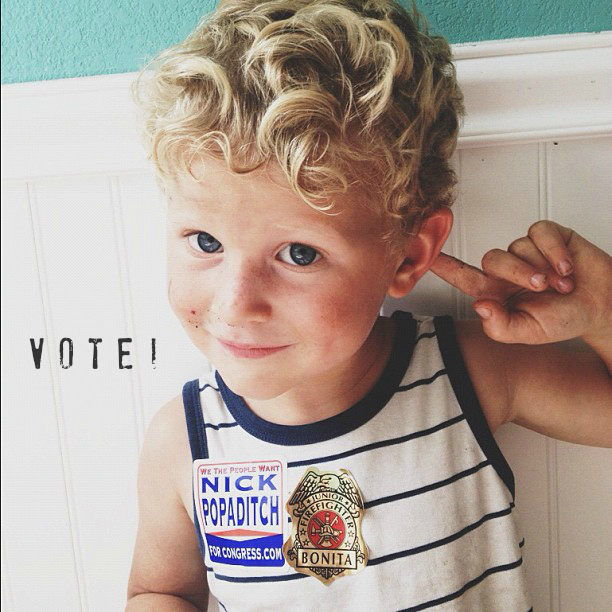 Anyone else have that song from Mary Poppins in your head around election time?
Yes!
We can vote!
Don't waste it!
I know everything can seem confusing, but one thing stands true.  You need to vote.  My husband had some great words on why here.  There are so many things that can happen tomorrow.  There are few things that could make you too busy to  show up to the polls.  My friend comes to mind.  Her son is in the hospital.  She might not make it to the polls, but YOU can!!
More important than president could possibly be your congressman.  To me, this person is my voice and my representative.   He will sign papers and make decisions in my name.  I need to know that he will make the best choices for me and my family.  The best decisions for my area of San Diego.
If you live in District 53 of San Diego, vote Nick Popaditch to be your local representative!!
Who is your local congressional representative?   Check it out before you vote!
I will be voting for:
lower taxes
a lower water bill
my ability to care for those in need with my own money instead of allowing the government to do it
the consistution to be respected as it was meant to be
V O T E !
For a great resource for teacher kids the process of voting and why we do it, go to Kids Voting USA for great activities and explanations for those little ones.