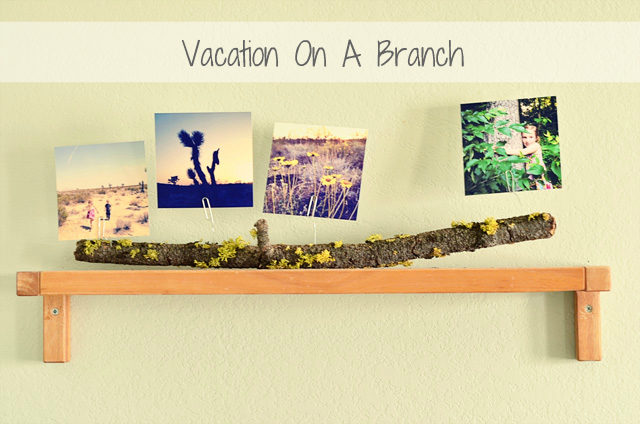 Over the course of the Summer, we can take so many pictures to remember the fun, hopefully relaxing, times we had as a family or with friends.  We want to remember the beauty that we take in around us that reveals the complex nature of our God.  He made these brilliant things around us to be admired and appreciated.  Photographs hold on to that beauty and complexity.
I'm sure you all have heard of Postal Pix by now, but if you haven't, allow me to share something extremely useful and wonderful.  Postal Pix is an app you can download on your phone which allows you to easily order prints from your camera's picture library or roll.  They are about 30 cents for a high-quality 4″ x 4″ picture (the size pictured), but they have many other size/price options.  They mail the your selected pictures to your house and you are all ready to go.  Not bad for a phone, right?
I've had my Postal Pix photos (taken using my Instagram) laying around, waiting to be used, since May.  It's summer, so I look for a touch of simplicity to go with the relaxed mindset I enjoy having (or attempting?) during these few short weeks.
I wanted to create something fast and simple, using materials I already had.
I wanted to remember our Summer trip that already seems a distant memory.  I've been bored with regular picture frames lately, so I decided to try something fun and different.  My boys gave me this mossy branch after finding it on a hike with my husband in our local mountains.
I love everything about it.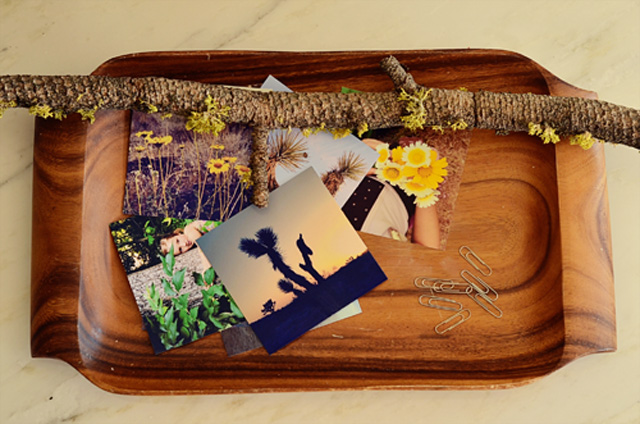 This project literally requires a branch, pictures and some paper clips.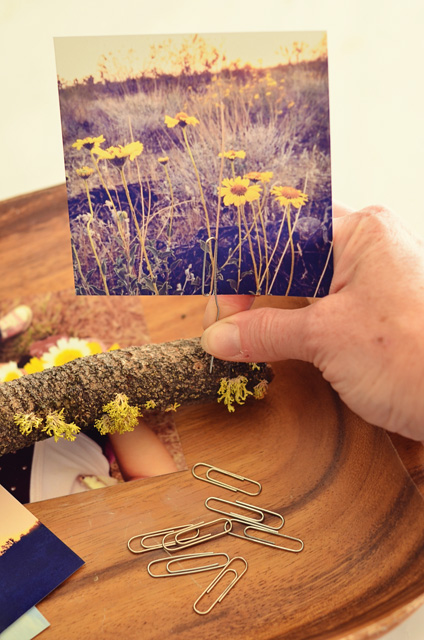 I just bent the outside "free" end of the paperclip down and attached the pictures.  Then I poked the paperclip into the branch, adjusting them to differing heights.
I'm sure you could buy something fancy to display the pictures better, but the paper clips cost me $0 and only a few seconds of installation.
 So simple.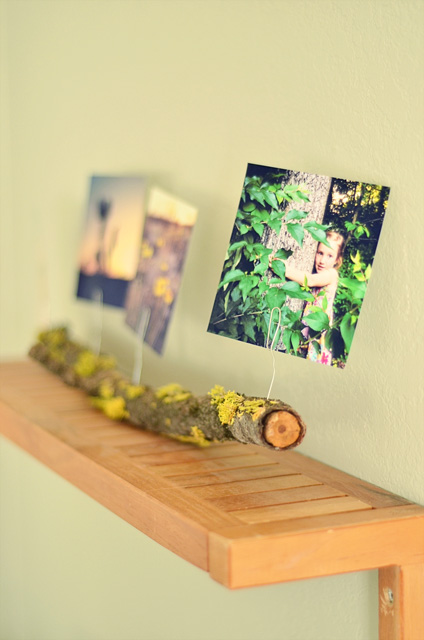 I love this picture of my sweet girl, especially since I learned what poison ivy looks like in Kentucky (minutes after this was taken). It was literally right next to her leg.
That was a close one.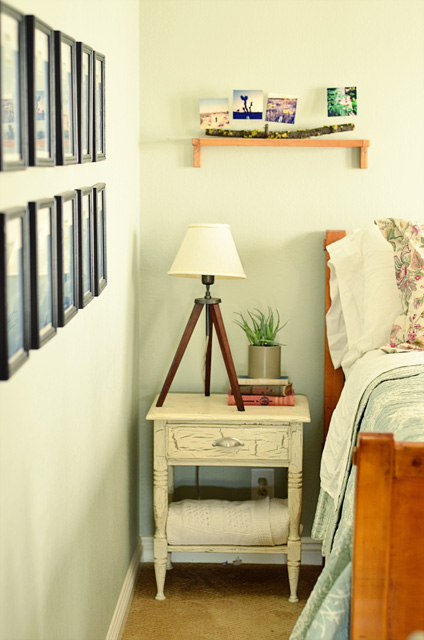 Now my lovely branch is ready to welcome our summer guests!
I'm so thankful to be able to enjoy those memories in this simple way, instead of longing for them to be off of my memory card.
Anyone have any fun plans this summer ?