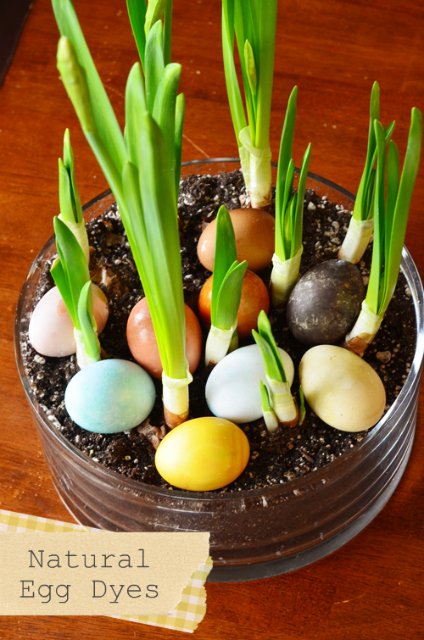 I love color, don't you?
Maybe my love for it came from growing up in a house with walls painted entirely in one color…"Navajo White".  Maybe it's just because color brings joy and peace to an otherwise loud and crazy household, which includes a fighter pilot, Peter Pan, and Fancy Nancy running around fighting pirates.  Whatever the reason, color can make a huge difference in my day.  Yes, this is totally why my entryway buffet table is painted a very cheery yellow.  I see it, smile, and thank God he gave us eyes to see the lovely things around us.
I must confess I am one of THOSE people who is trying to eliminate food dyes wherever possible.  So, we are left to play around with the colors God gives us in nature.  Some we can find in our yard, some are in our spice cabinet, while some are even in our morning cuppa' joe.  Besides being better for our bodies, natural dyes are a really fun way of explaining how people colored their clothing and draperies long ago, before true chemistry arrived on the scene to create red dye #40.  I love being able to describe things to my kids, like the curtains and veil in Solomon's temple, and talk with them about how God's people could have attained "blue and purple and scarlet yarns" (Exodus 26) using plants.  Pomegranates, grapes, beets, carrots…oh…wait…we can use the same things they did to make dyes?  The kids thought that was pretty awesome.
Enter: Easter eggs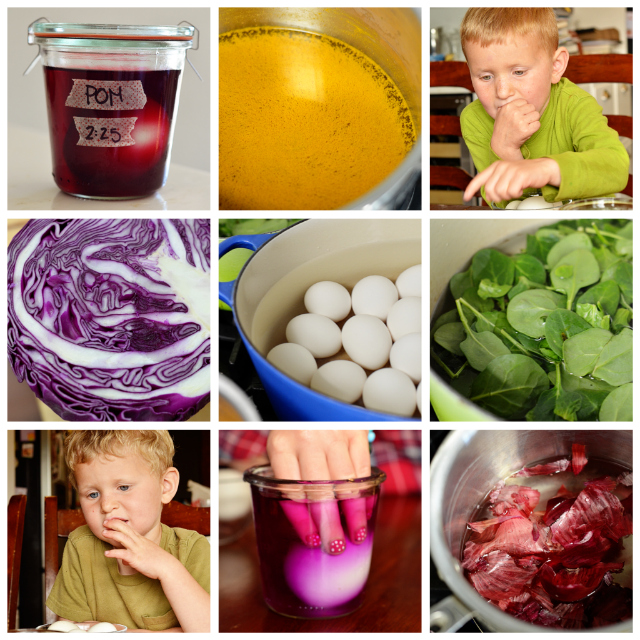 We boiled several different things in water.  The cabbage (1/2 head), red onion skins (3 onions), spinach (1 bag), and turmeric root (several tablespoons) all boiled individually, while the carrots and paprika (lb of carrots and a few tablespoons of paprika) were in the same pot.  You should know, boiled cabbage is one of the worst smells.  Ack.  It's pretty bad.  For the coffee I use 2 Starbucks VIA packets so the color would be dark.  I'm sure you could use a few shots of espresso as well.  The pomegranate juice was straight from the bottle.  The beets I chopped and let soak in water.  Those guys live for staining things so it won't take long for the water to turn blood-red.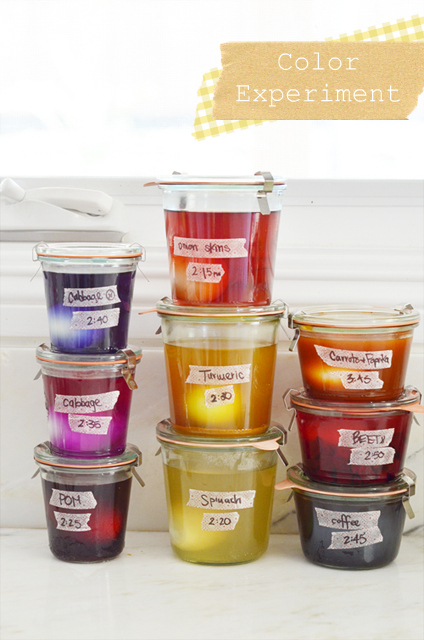 Fill jars with enough of each liquid to cover the egg (s), but not too much that it overflows.  Add vinegar to the liquids to encourage the color to bind to the shell.  I tried the cabbage and pomegranate juice with and without vinegar.  The pom worked fine without vinegar.  With vinegar, it ended up bubbling around the egg and turning a brownish color.  It does look kind-of cool, especially for my littlest who loves brown.
I labeled them with washi tape (why not?) so I could keep track of how long each had been in the dye.  I left mine in for about 18 hours.  It definitely requires more patience from the kids, but it's worth it.  My times are very spread out on my markings because I was working with children :)  My fridge pretty much looked like a big science experiment, which is fabulous considering we do have a school here.
Here's what we tried and the results: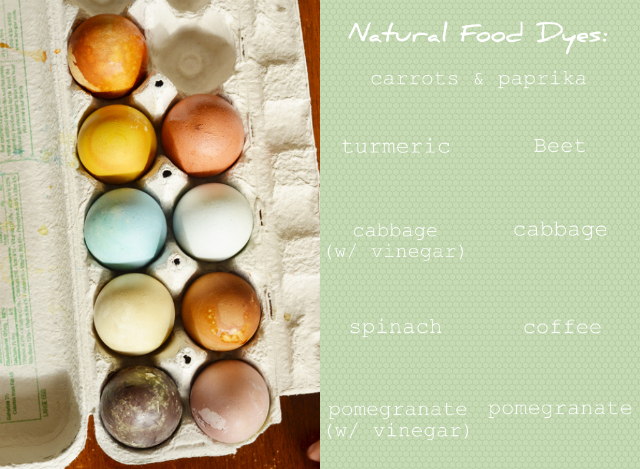 If you want to take the process a step further with designs, try this option.   They look pretty cool.  I think I'll do that next year or even these with vintage graphics.
Overall, I'm super excited about what we learned during the process.  God makes some really amazing and vivid colors for us to work with.   He certainly knows how to capture our attention and remind us how awesome He is!
Which colors do you respond to?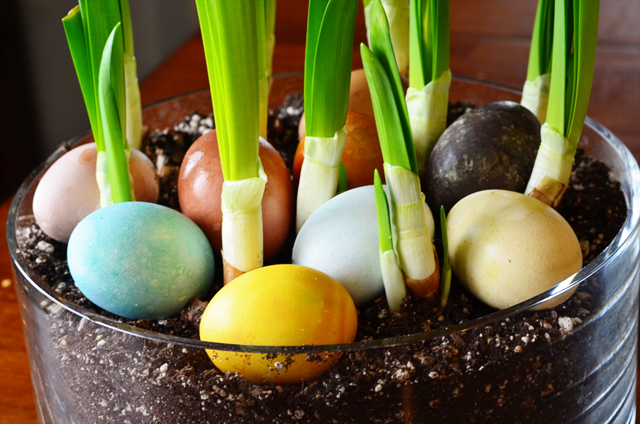 Stick around and find us on:
F a c e b o o k  //  T w i t t e r  //  P i n t e r e s t  //  I n s t a g r a m  //  E m a i l