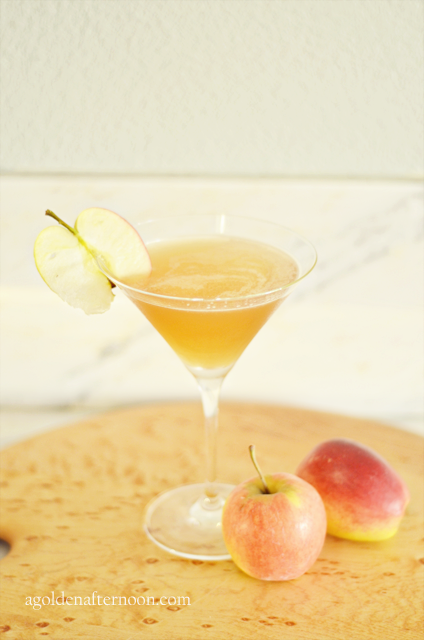 You have no idea how excited I am about this drink.  My friends and family know me by now as a crazy cocktail dabbler.  I can't help it.  I just love mixing flavors and following trends of my own changing taste in food and drink.  When I pick a flavor, I pretty much stick to it for a while and it will appear EVERYWHERE!
Grapefruit:
I made a cocktail, cookies, and soap.
Honey:
replacing every sugar product I can with it.
Ginger:
I made many different cocktails (some with grapefruit), cookies, and also just ate it candied.
Five spice:
It went in chicken, soup, and cookies.
The next one is definitely bourbon.  I have had this trend in the past, but I am definitely using bourbon whenever I can at this point.
I love it so.
This cocktail is very special to me because I really love it.  If you asked my husband if I am happy with the food and drink I create, he would say no way!  I can't help but want to improve upon things and make them better.  This drink, however, I just really love as it is.  The maple syrup really holds down the bourbon, making it nice and smooth.  I love the sweet finish of apple brandy and our homegrown apple slice on top.
Introducing my Holiday 2012 cocktail:
Maple Bourbon Twist
(thanks to Brianne and Kristin for helping me name it)
1 oz. Bourbon (I prefer Knob Creek or a small batch bourbon)
3/4 oz. maple syrup
3/4 oz. lemon juice, fresh squeezed
2 small splashes of apple brandy
Combine all ingredients in a shaker and shake for 1 minute.  Serve in a martini glass with an apple slice.  This can easily be made into large batches. Add a little club soda if it's too strong for you!
C H E E R S !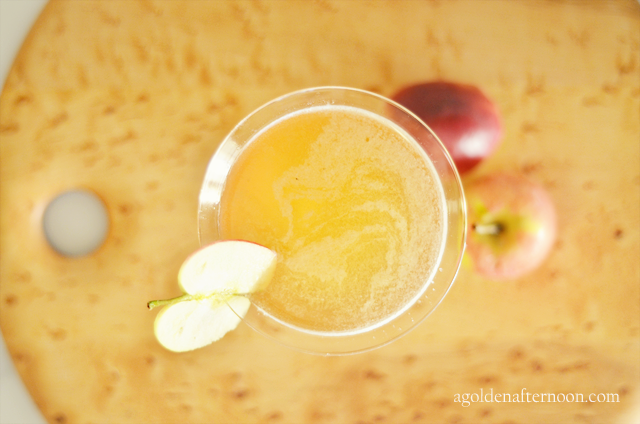 If you liked what you see, stick around and find me on:
F a c e b o o k  //  T w i t t e r  //  P i n t e r e s t  //  I n s t a g r a m  //  E m a i l