Chalkboard paint is not a recent original idea, but getting/making the paint, taking the supplies out, and deciding what not to paint how many things to paint is the hard part.  The pots below I had sponge painted when I was first married (8.5 years ago) back when sponging was trendy in the craft world…or was it ever.  They've been sitting on my potting shelf for years just waiting to have new life.
Enter: chalkboard paint.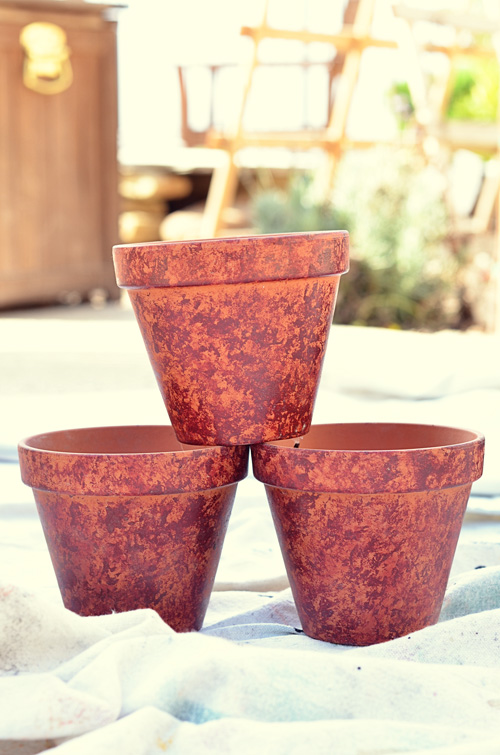 My pots with the uber-cool sponge painting from 2003.  So, I slapped some paint on them.
I just bought some succulents back in October when I made a chalkboard pumpkin and potted them right away.  Succulents are awesome for people who don't do well with house plants.  I am not a good houseplant caretaker myself as I am constantly distracted in my projects.  If it's not watered automatically, it doesn't get done.  Anyway, you only have to water succulents every couple of weeks and a little more often during the warmer months.  They store up their water so they take care of themselves in many ways which is awesome!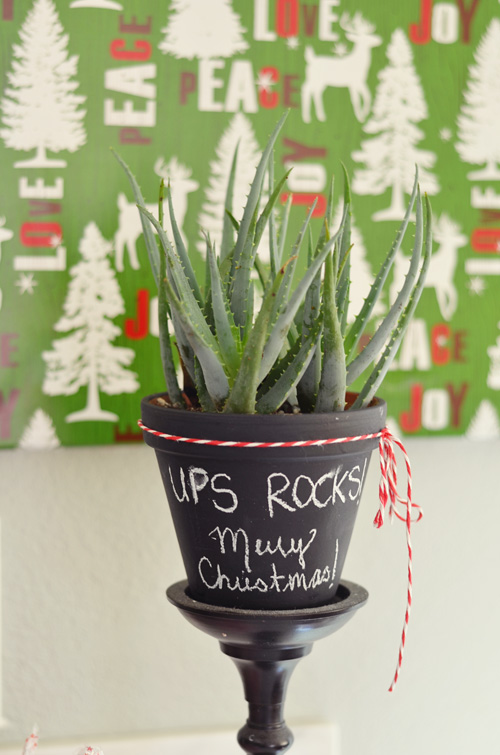 You can make one for your UPS driver.  Ours is here every day during the holidays and almost every day the rest of the year so he's high on my list, fo sho.  Entrepreneurs who work from home, like my husband, have that effect on the mail system.  Hey, we help keep them in business, right?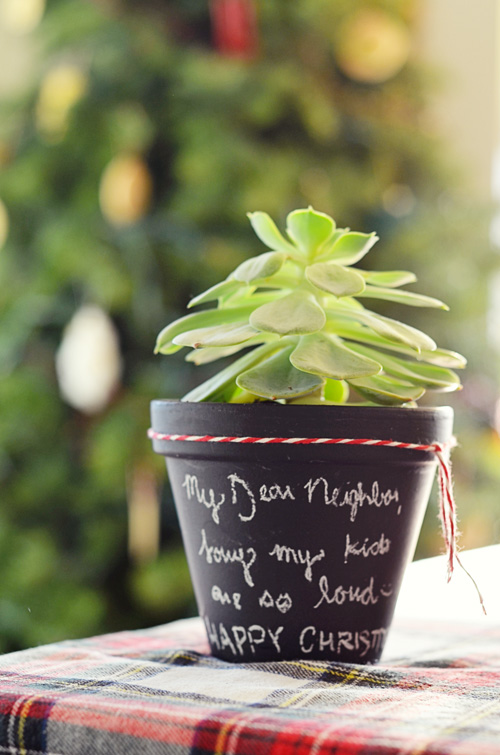 "Dear Neighbor, I'm sorry my children are so loud. Happy Christmas!"
One for your neighbors, to thank them for their patience with your children's noise levels (my neighbors are actually a very sweet, kind, and patient couple).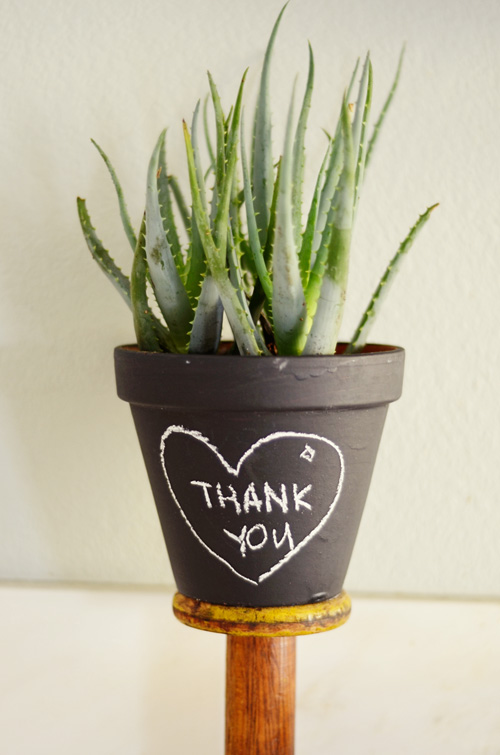 If you don't get to it before Christmas, you could always use it as a "Thank You" for after the holidays or even a New Years gift.
Happy Chalkboard-ing!
Post your Christmas Pinterest projects here…