I was so excited to start school today, I felt like I was the one who couldn't sleep because I wanted to start IMMEDIATELY.  I started mid-August because I wanted to be sure to have 3 solid weeks of time off at Christmas or at least a super-light load.  Our first day went well.  At first, I thought I was torn in 3 pieces, as each of my kids wanted something different from me.  It's amazing how a few minutes can bring thoughts of doubt into your head about what's best for your kids (being that they are 6, 4, and almost 3).  However, the rest of the day was FABULOUS.  I didn't even have to break out my cool tricks in case there was boredom.  Jack did 7 pages of math because he was so fired up about it.  How crazy is that?  You know your day is going great when you have to say, "Guys, if we do any more work, we won't have any left for the rest of the week".  God was so good to me and let me see my kids truly enjoying their learning.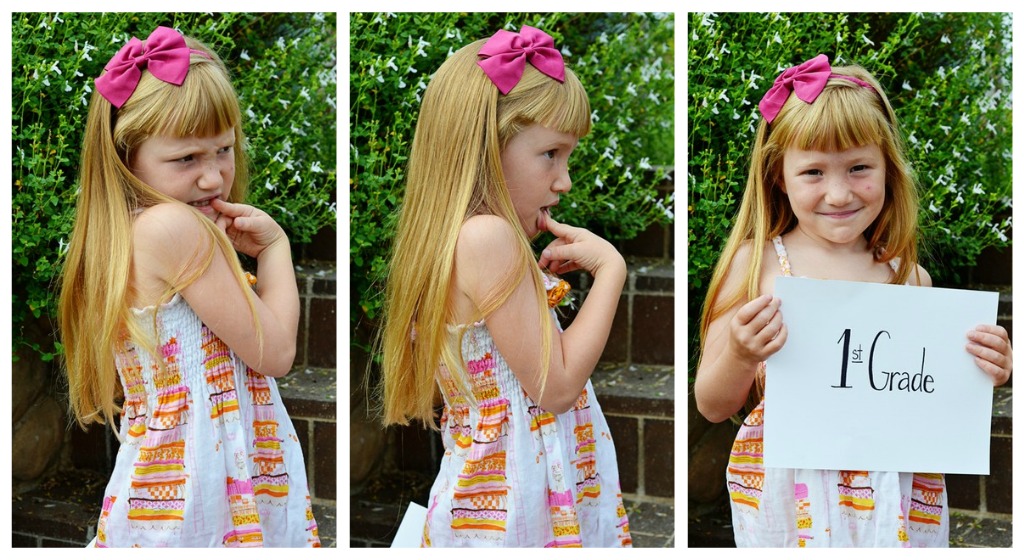 I love the series above because it shows you exactly how this 1 minute in time went.  I had asked her to show me her sweet smile and so she thought it was necessary to tell what she didn't currently like about her smile (lost 7 teeth in less than 1 year).  Middle picture is her thinking of how she could smile with no teeth.  Right photo is the end result, which she debriefed as working well following the snapping of the photo.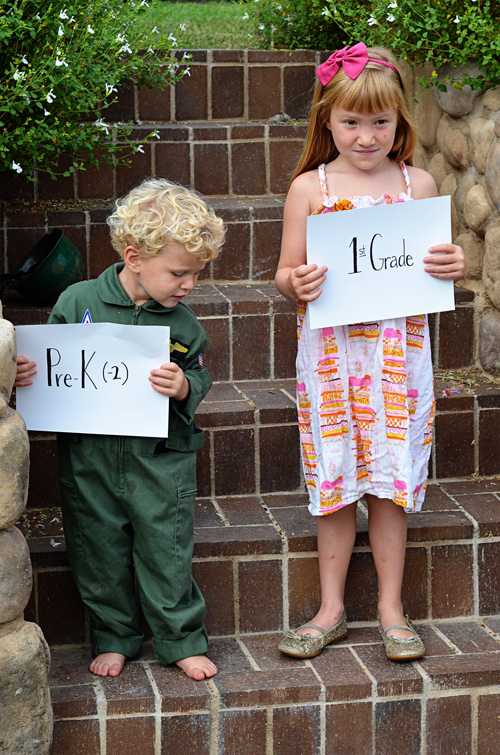 Here the little bean threw off his helmet and tossed his gun to get in the shot.  I had a sign ready for him so he didn't feel left out.  If I had to guess, Miss F is thinking about her master plan for the whole day.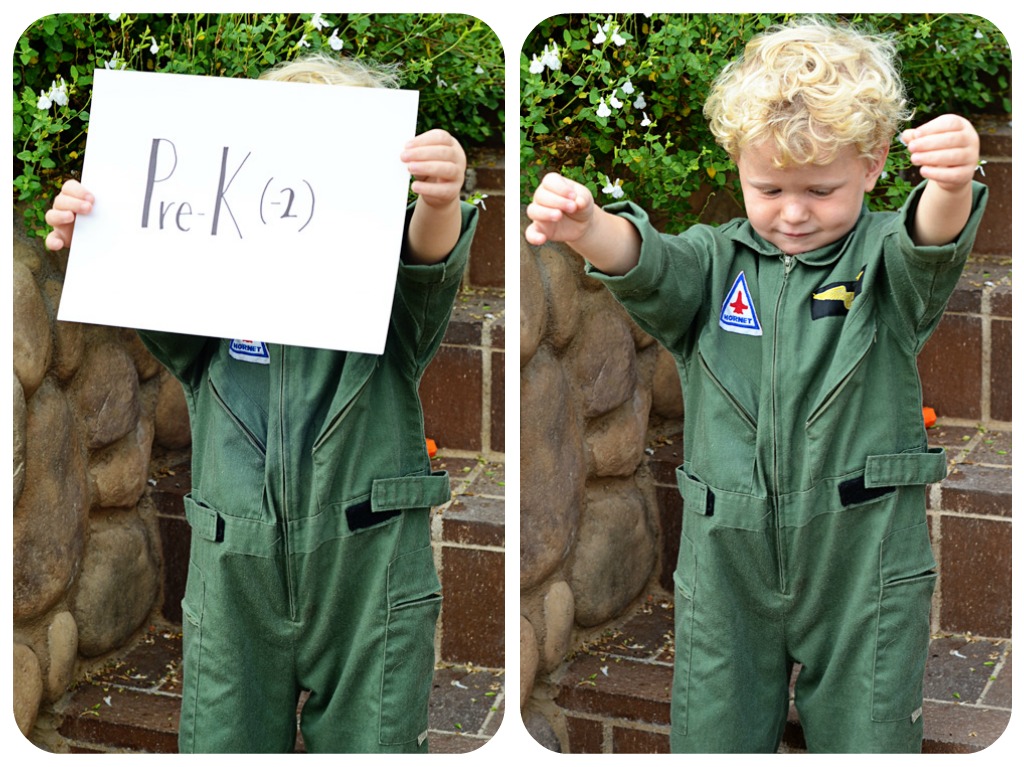 Little Bean's favorite part was holding and then dropping the sign…over…and over.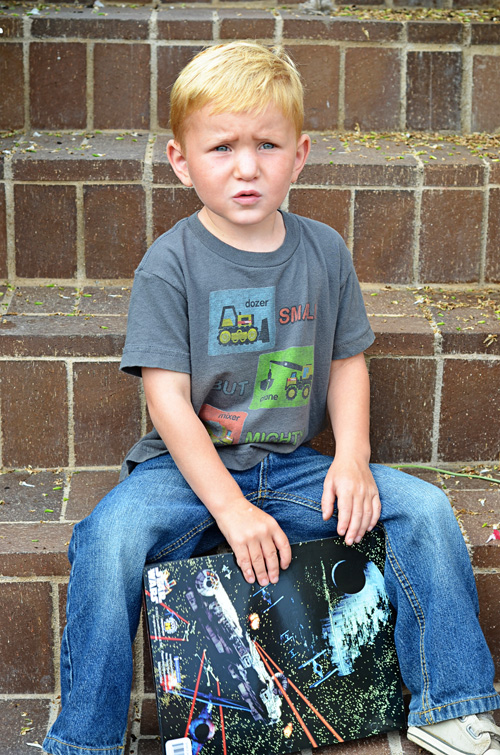 My buddy was upset because he thought he was going somewhere.  I don't know how he got that mixed up but he bounced back super-fast.  I loved that he picked the folder not because he remotely knows what Star Wars is but because it was "Lego-y".  I guess that's how Star Wars starts with little boys.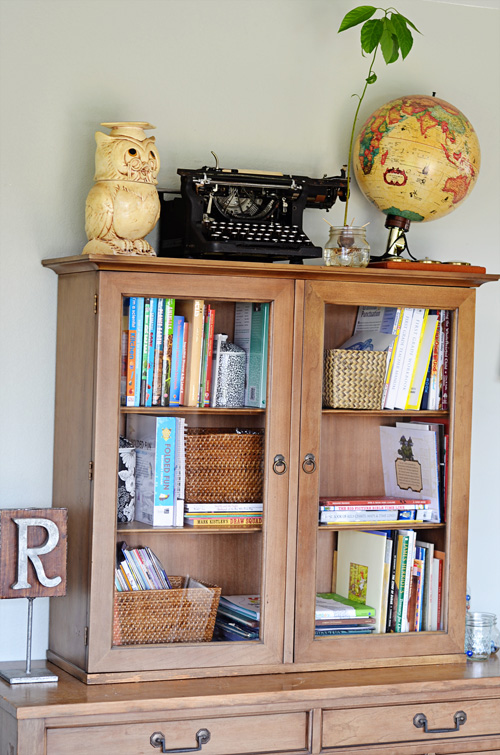 Our books and supplies.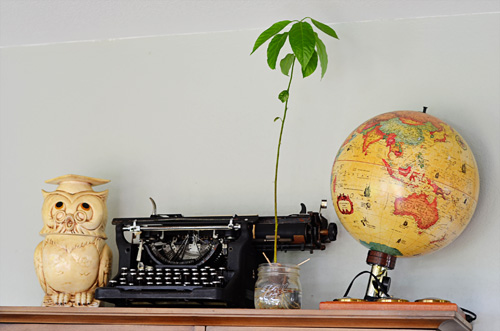 One of my favorite things to look at lately :)  My Grandpa's (Twin Winton) cookie jar,  my Mom's awesome typewrite score, my very first successful avocado seed plant, and the globe my parents just let me have (that I've been wanting to use for a LOOONG time).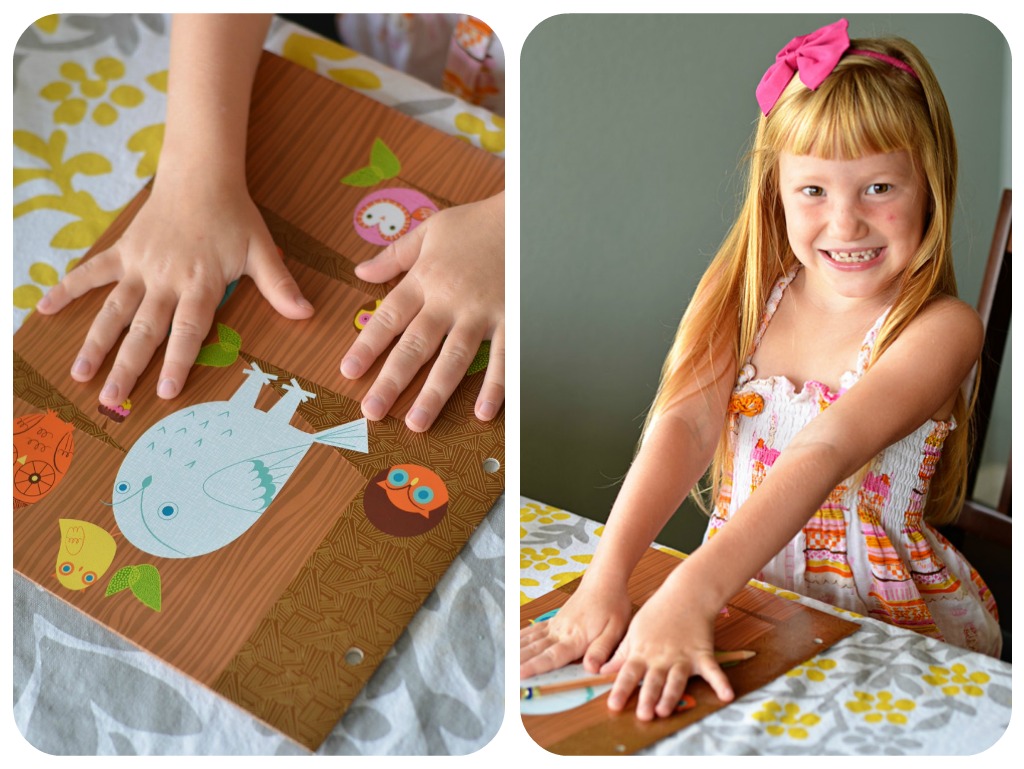 She loves owls, just like her Mama.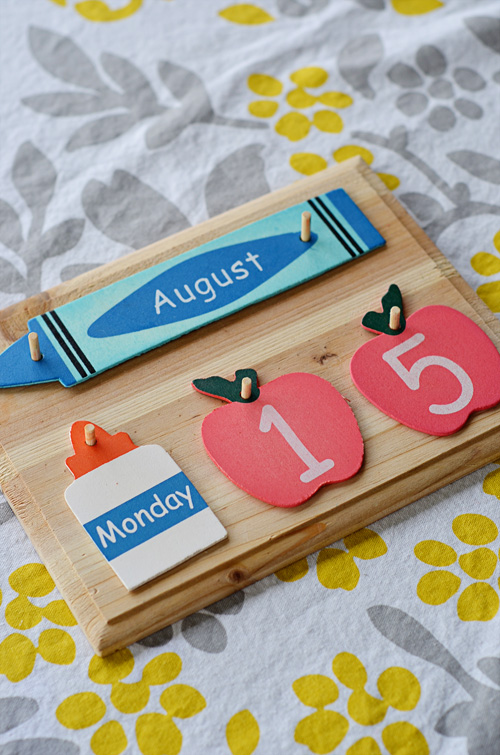 The kid's fabulous babysitter bought this calendar for Miss F and she hasn't missed flipping the date yet.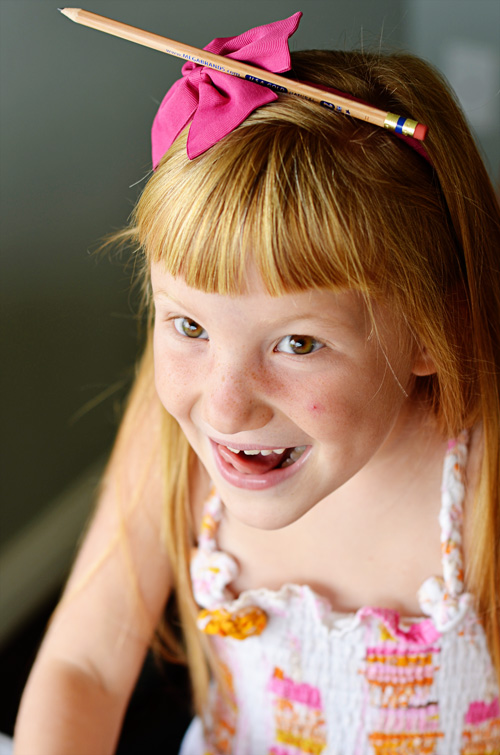 "When are we REALLY gonna start, Mom"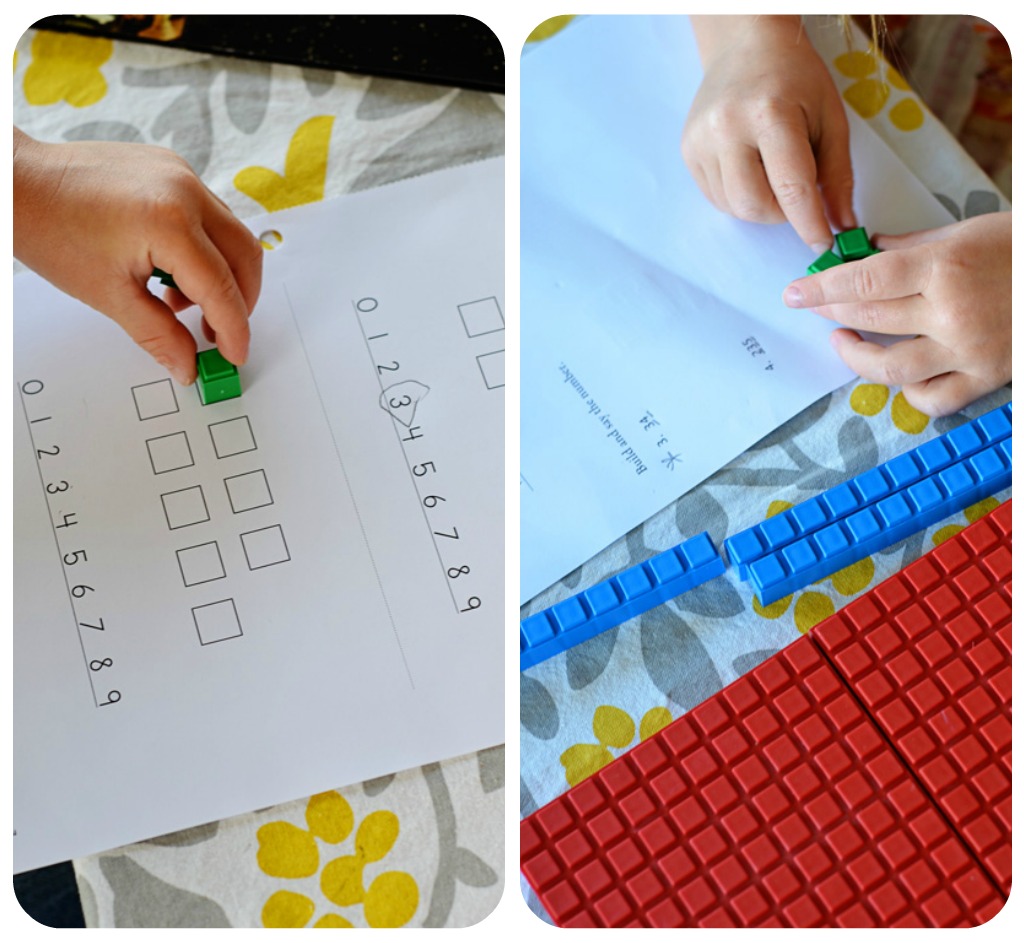 Math-u-see is awesome already.  They can't wait to do more!