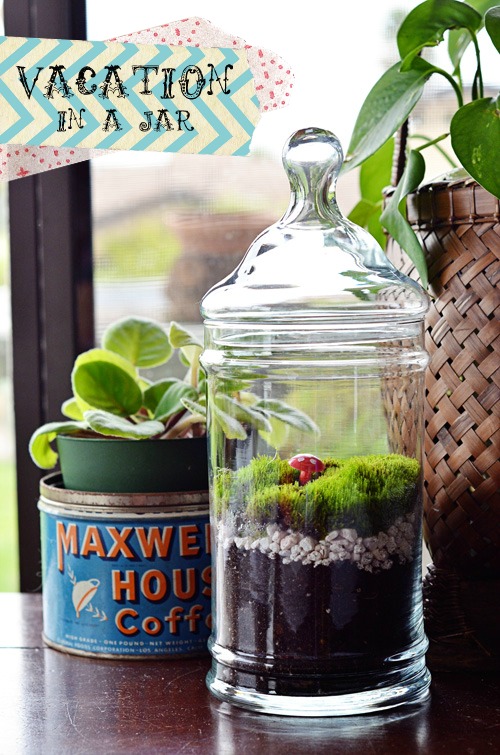 Vacation is a wonderful thing.   We recently got to go back to PA to see some family and friends,  the Bloomsburg Huskies play (the special teams coach is my father-in-law), and attend the movie premier for "The Mighty Macs" (about my mother-in-law…check it out  here and here).  It was a fun yet very exhausting trip.  I'm still glad we took it.  It's very difficult to squeeze everyone and everything into a 6 day trip, but we made it happen!  If there's one thing I've learned about travel and family it's that you can never make everyone happy so you might as well make the best choices you can considering all and move on with that choice.  In any case, I wanted to bring a piece of Pennsylvania home so we could talk about our trip and what we did.  So, as we were pulling away, I grabbed some moss from the grass by the fence and threw it in a bag, hoping security wouldn't snatch it away.   I threw a few orange and red leaves in for good measure.  Thankfully, it made it all home with no questions asked, just a few raised eyebrows.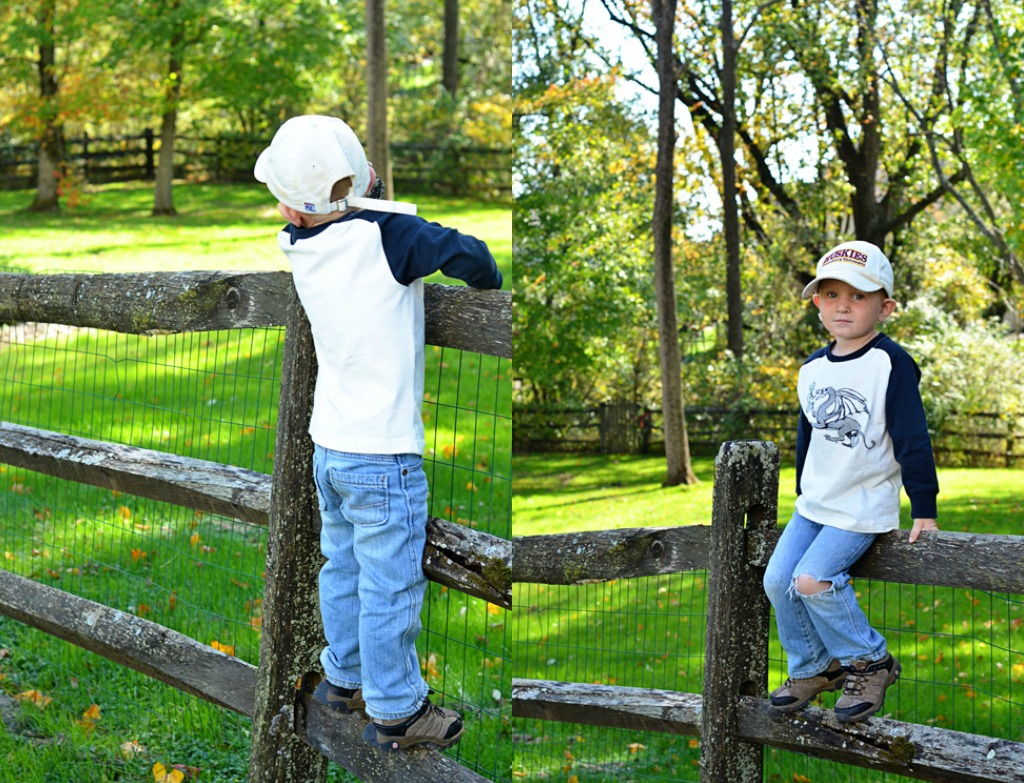 At Papa Ed and Grandma Trudy's house.  We all loved the green.  Look at my sweet boy :)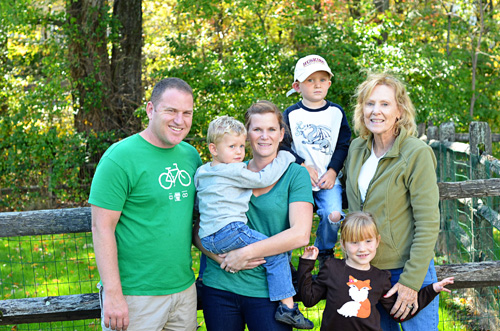 All of us with Gram.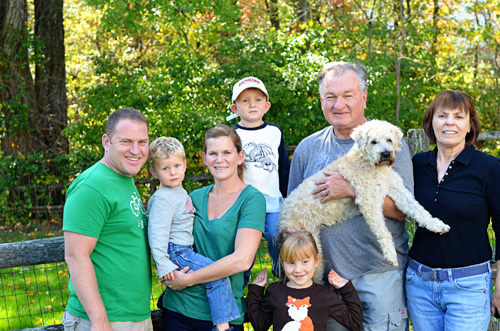 All of us with Papa Ed and Grandma Trudy.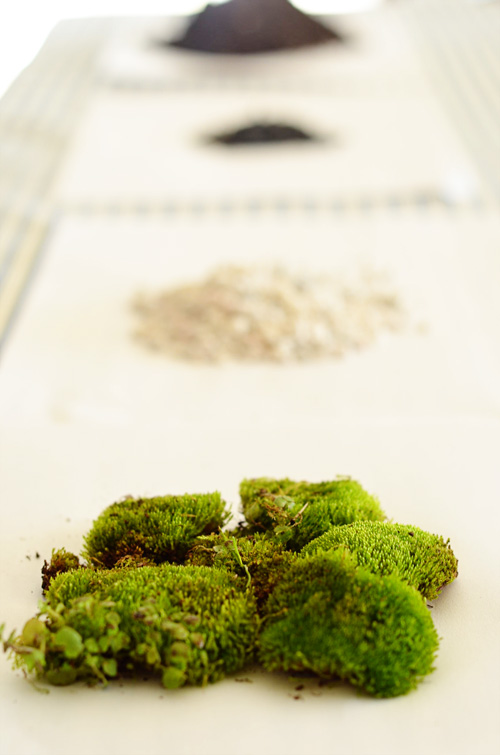 Back to the fantastic moss.  Isn't it lovely?  To make sure we could enjoy this moss for a long time, I decided to make a terrarium.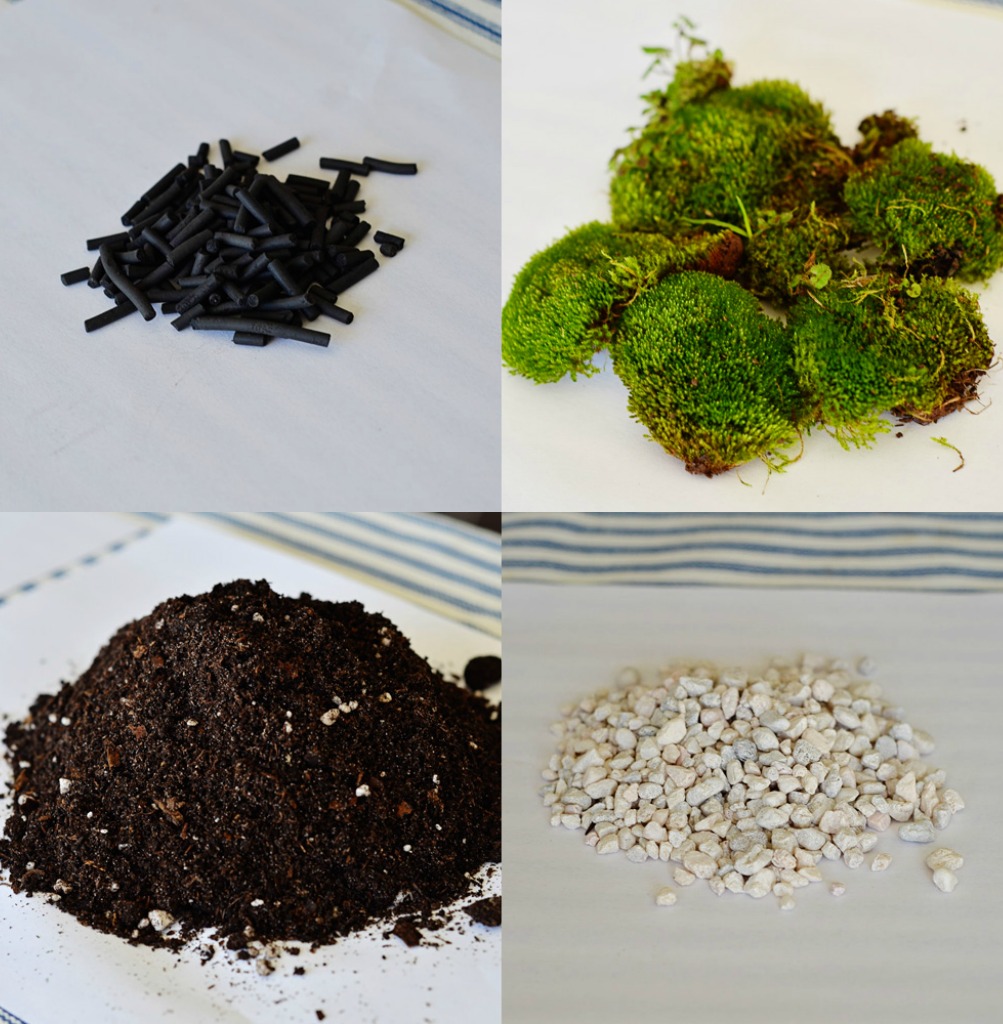 To make a good terrarium, you have to make sure the moisture is balanced enough for the moss to be alive but not grow mushrooms.  Mushrooms are cute, but the kind that grow in this dirt are very much not.  You'll need soil, small rocks or pieces of gravel (about the size of aquarium gravel), charcoal pellets (to keep odor at bay), and your moss of choice.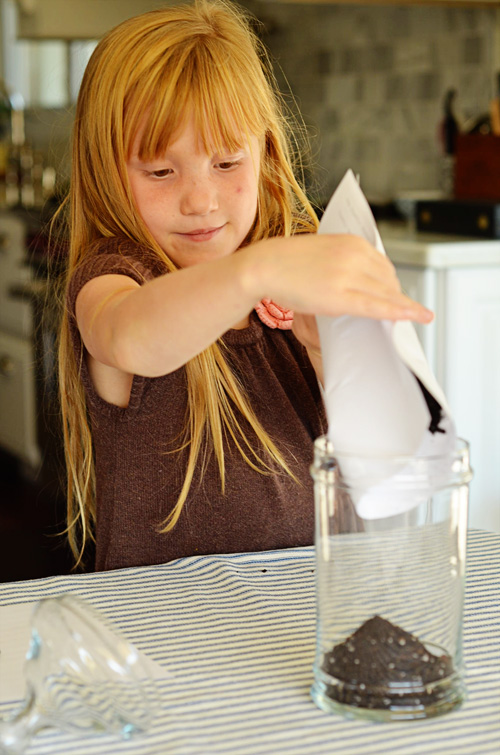 Of course the project lady herself was involved.  I can't think of one thing I have done, of late, that has not involved this girl.  Am I creating a monster?  If so, at least she'll be a productive monster.
So, we layer the materials as follows.  I realized afterwards that my rocks should go on the bottom for drainage.  Sorry.
R O C K S
1/2  D I R T, moist
C H A R C O A L   P E L L E T S
1/2 D I R T, moist
M O S S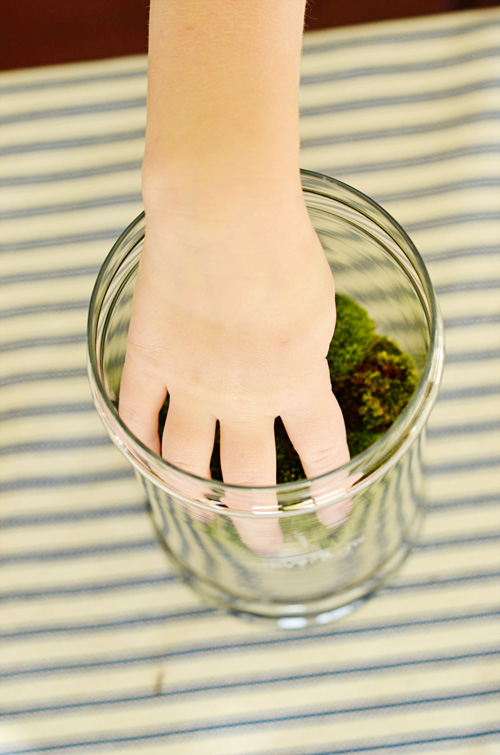 The idea is for the moist soil to keep the moss wet enough, while not getting moldy and soggy.  I spray mine every now and then with a spray bottle.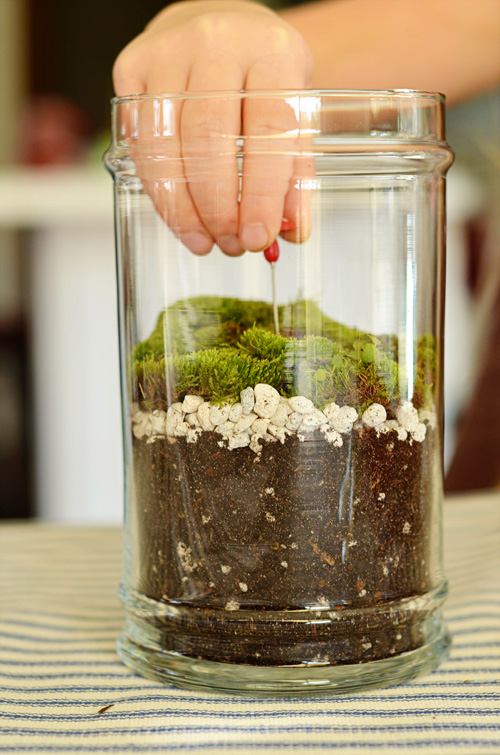 Here are the layers and Miss F adding the finishing touches.  This mushroom is actually from my super-cute pincushion from Hi Tree.   It is a felt tree stump, like below.
Cute, right?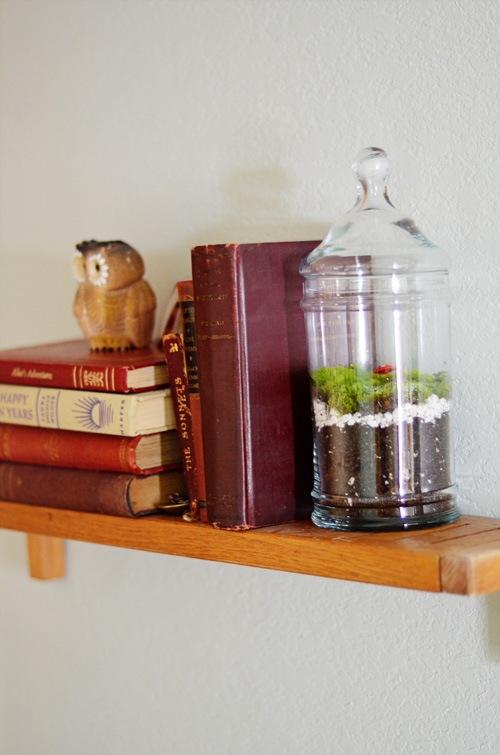 You shouldn't need to re-moisten it for a LOOONNNG time.  If you do see moisture on the lid, remove it for a day.
Enjoy your vacation!